Military chiefs approve framework for exit of AU troops from Somalia
Posted on
Vanguard
Military chiefs from eight African countries that contribute troops to Somalia have approved a strategic document that will guide security operations and the exit of African Union Mission in Somalia (AMISOM).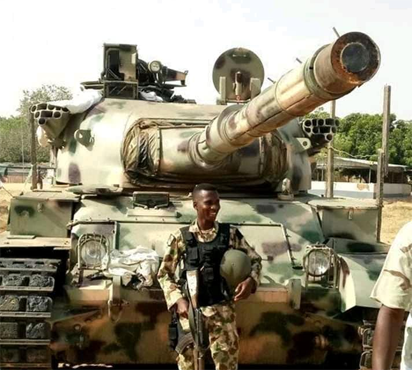 The African Union mission on Thursday said that the new concept of operations (CONOPs) aimed to provide a structure for AMISOM operations from 2018 to 2021.
It also marked the final phase of the AMISOM's transition and its eventual exit from Somalia.
The mission said the military, police chiefs and representatives of AMISOM troop and police from Burundi, Djibouti, Ethiopia, Kenya, Nigeria, Sierra Leone, Uganda and Zambia approved CONOPs during a meeting on Sunday.
"The MOCC (Military Operations Coordination Committee of AMISOM) endorsed the CONOPs as a strategic document which will guide the urgent development of an operational plan to include required details on implementation of the CONOPs.
"It was further concluded that the implementation of AMISOM mandated tasks requires resources and necessary enablers and equipment to ascertain timely and successful transition,'' it said.
The meeting urged Somali government to conduct effective force generation to gradually take over security responsibilities in Somalia.
It said the document was developed in line with the Somali Transition Plan and the United Nations Security Council Resolution 2431 to facilitate the gradual hand over of security responsibilities to the Somali security forces.
CONOPs is expected to provide a comprehensive basis for conducting operations in the training and mentoring of the Somali police and the national army and create a useful framework for stabilisation, civil military activities, early recovery and reconstruction. (Xinhua/NAN)
Source: vanguardngr.com