Check out West Africa's biggest printing press, it's in Nigeria
Posted on
Legit
Binani Printing Press, located at the heart of the Federal Capital Territory- Abuja, Nigeria, is West Africa's biggest printing company that provides printing services on the tripod of pre-press, press and post-press, for commercial and security prints at unbeatable market prices.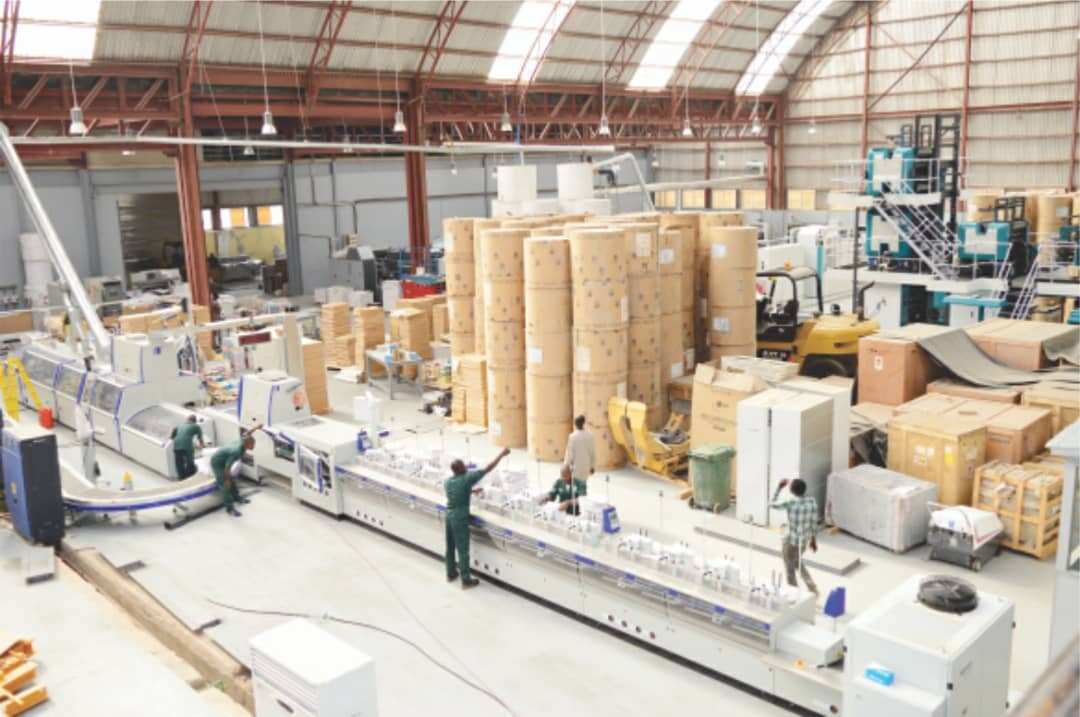 In 2018, the West African Council for Merit Award Washington DC U.S.A awarded Binani Printing Press as the 'Most Innovative Company and West African Printing Company of The Year', in recognition of its relentless pursuit of excellence in the printing industry.
Again, under the astute stewardship of the intellectually gifted Amazon who doubles as the managing director/CEO, Hajiya Aminatu Dahiru Chiroma, Binani Printing Press was awarded as the 'Most Efficient Printing Press in Africa' by All Africa Students Union (AASU) in its leadership award series of 2018. The CEO was also inducted into its HALL OF FAME following her personal award as the 'Beacon of Hope for Africa's Development'.
Binani is also applauded for its humanitarian service as the 'Most Valuable Partner on Education' as it's services have benefited out of school children through Alternative School Intervention Programme (ASIP), a programme designed to aid education in crises-ridden areas.
Binani Printing Press is currently the biggest and largest printing press in West Africa and beyond. The merited title as "giants" in the printing realm resulted from its deployment of high standard and innovative state of the art printing technologies that compete favorably with reputable firms across the globe. The company also have in its rank seasoned veterans whose expertise combine with the technologies to birth quality print products.
The award winning company, which upholds a trademark of quality resulting from its imprints of perfection, serves as printing solution to individual clients, multinational firms, ministries and parastatals, financial institutions, professional and educational conglomerates in Nigeria and outside the shores of the country.
Some of the products and services rendered by the reputable firm include but not limited to the followings:
Commercial prints such as; Advertisements, books, Annual reports, banner printing, binding e.g wire- o binding, brochures, business cards, calendar, compliment slips and complimentary cards, diary, envelope, posters, flyers, handbills, magazine, newspaper, offset printing, notebooks, stickers printing, T-shirt printing, waterless printing, and wedding invites among several others.
Security prints such as; Cheque books, certificates, ballot production, letterheads, security receipts, daily cash reports e.t.c
At Binani, the client is always first. Meeting and exceeding clients' expectations is a tradition religiously observed. Overtime, the tradition has earned and sustained clients' confidence.
Binani is also in alliance with foreign governments and Non- Governmental Organizations; whom have made no secret their resolve to support the company in its resolute stance to provide quality printing services within and beyond its geographic establishment.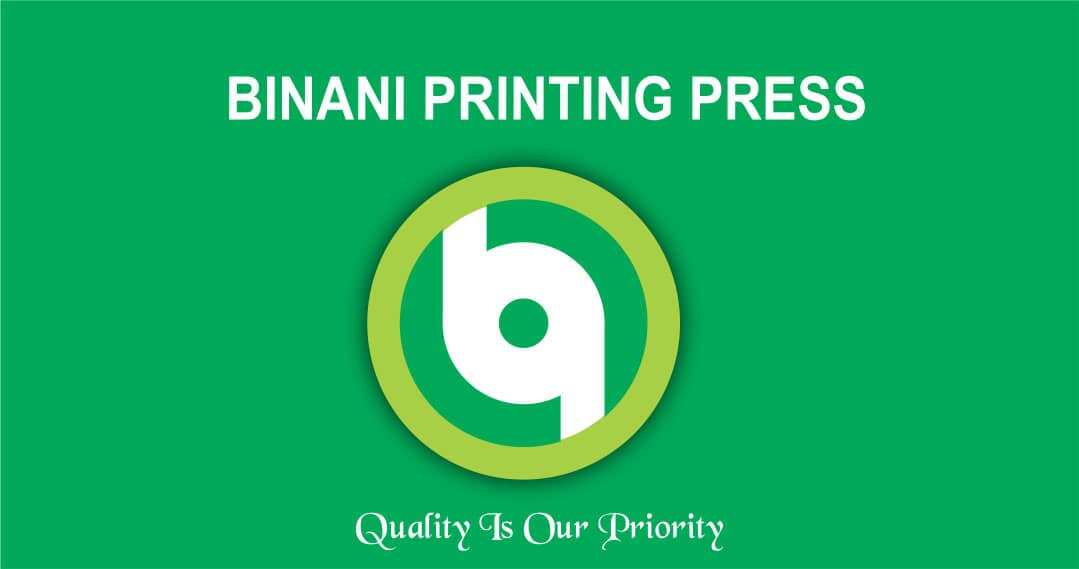 Since coming into being, Binani has capped a niche for itself as a company that thrives on the ideals of operating within the ambits of the law. The firm has been inspected by relevant security agencies of the country and subsequently endorsed to undertake printing of security documents. It is structurally cited in a secured and serene environment to accommodate any kind of sensitive (security) material production, thus giving it an edge over its contemporaries in the printing industry.
Binani Printing Press maintains an effective and efficient delivery network to both local and foreign clients. It is also a certified active participant in the ECOWAS Trade Liberalization Scheme (ETLS) which enables free trade tariff (free trade) within the ECOWAS sub-region.
Indeed it goes without saying that Binani Printing Press is rightfully the hub of quality print in West Africa and beyond.
Binani Printing Press head office is located at Plot A00/1153, Central Business District, behind Jinifa Plaza, Abuja, FCT.
Tel: +234 (0) 7068197677, +234 (0) 8078073934
E-mail: [email protected]
Website: www.binaniprintingpress.com
The company can also be reached through these designated platforms
Facebook: Binani Printing Press
Twitter: @Binanip
Instagram: Binaniprintingpress
WhatsApp no: 08170237687
[Sponsored]
Source: legit.ng