The hottest photos of Brittanya Razavi and interesting facts about her!
Posted on
Legit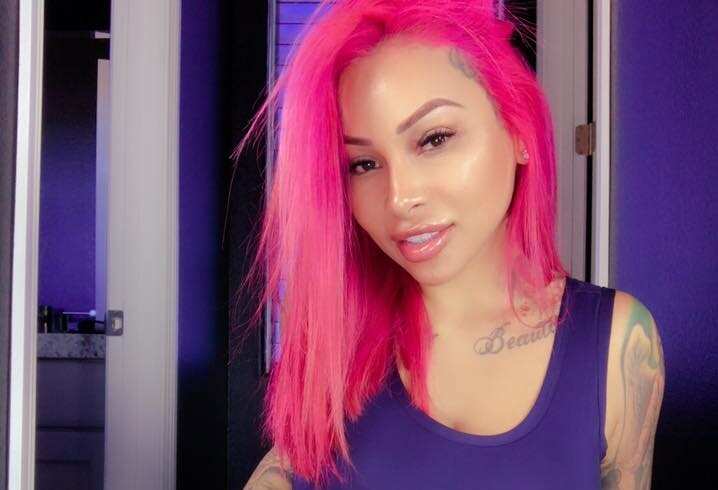 No matter if you have ever heard about Brittanya Razavi or not, even from her photos it is evident that she is a very fiery and hot woman, and it would be surely interesting to learn more aspects of her personality. Is she just a social media star, or perhaps there is more to her? Find out as you read the exciting Brittanya187 bio and get inspired by her success story!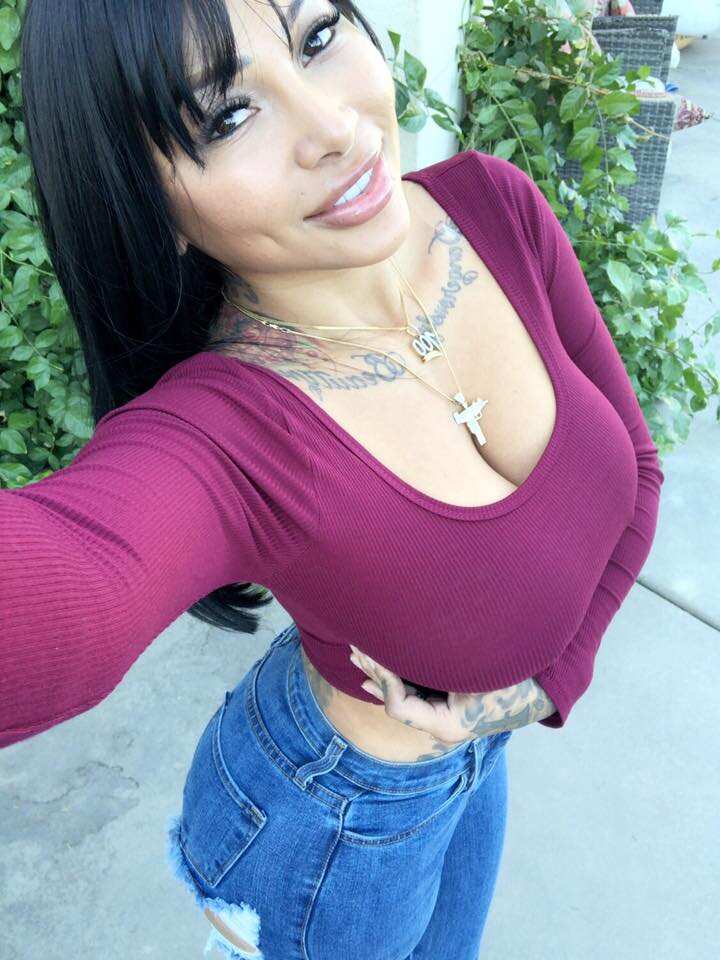 Brittanya Razavi is a sensation on social media and a very popular personality among those people who like following explicit adult content. As of now, she has 14.2 million followers who see her adventures and spicy photos every day. She is an actress, model and businesswoman with her own clothing line. Her story is fascinating and can be classified as "rags-to-riches" fairy tale. Despite her bubbly and flirty presence, the lady worked very hard to get on top and become one of the best in her industry.
Brittanya Razavi biography
The birthday of this talented and creative woman is July 7th 1985. Her place of birth is Oxnard, California, even though now she has relocated to Murrieta, which is in the southern part of the state. The nationality of Brittanya is Mexican. Her natural hair colour is brown, but she is a big fan of hair dye. The recent experiment of the star was magenta hair. She also has beautiful hazel eyes.
She has been in the modelling, social media and acting industry for years, and her name has already become a brand. Naturally, she attracted plenty of fans, who would love to know more about her. Even if it is the first time you hear about Brittanya, her story is still very thrilling.
Brittanya Razavi real name
The birth name of Brittanya Razavi is Brittanya O-Campo. Another name, which she is popularly recognised under, is Brittanya McCall Razavi. As for her internet name, she is widely known as Brittanya187 on social media among her devoted followers who track her updates.
Brittanya Razavi age
Currently, the lady is 33 years old. She will be celebrating her 34th birthday in July. Some sources say she was born in June, not July, but her confirms that she was indeed born on July 7th.
Brittanya Razavi family
Ironically, even though the woman shares some explicit photos of herself on social media, she is somewhat reserved when it came to her personal life, and she does not share much about it. Still, some facts from her childhood are well-known to the fans and admirers.
Brittanya O-Campo was the youngest child out of five in her family. There is not much known about her four older siblings, but her sister Tiffany is also a businesswoman like her. Brittanya's family was quite well-off, but when she was a teenager, the problems started. Her father was sentenced to jail when she was only fifteen, and this deeply affected the entire family. The young girl had to grow up very soon and help her mother and siblings to take care of the household.
It is speculated that because her father was not around and she lacked a guardian, she had a period in her life when she behaved recklessly. The girl got pregnant for the first time at the age of fifteen and had a child when she was sixteen. Since she was very young and did not have proper means to care for a young one, her grandfather was the person who mostly raised her son. The name of her first child or identity of the father was not made public. In one of the , she talked about her son and said that she might not always be around, but she would do everything for him, and he is her world. She disclosed that she talks to him on the phone every day and considers him to be her best friend.
Brittanya Razavi husband
The actress had a rough dating past. Her ex-boyfriend was Nico Vasquez, but they broke up for unknown reasons. Nowadays, she is happily married to a man named . Her husband is Iranian, that is why their children are multinational: they have both Mexican and Persian roots. Brittanya Razavi's husband is also a public person, more accurately a well-known entrepreneur and a CEO at the Digital Media and Entertainment Group. She even took his last name, becoming Razavi instead of O'Campo. The online superstar appreciates her husband's loyalty, and they seem to be an incredibly happy and loving couple.
Her social media indicates that they are raising two children together, whose names are Cash King and Legend King. She often uses their middle name "King" in her business and product titles.
However, Brittanya is such a private person that the media still speculate about the exact number of her children. Some sources even say that she has four or five kids. Perhaps, the model will be able to confirm or deny the rumours about her children someday.
Brittanya Razavi net worth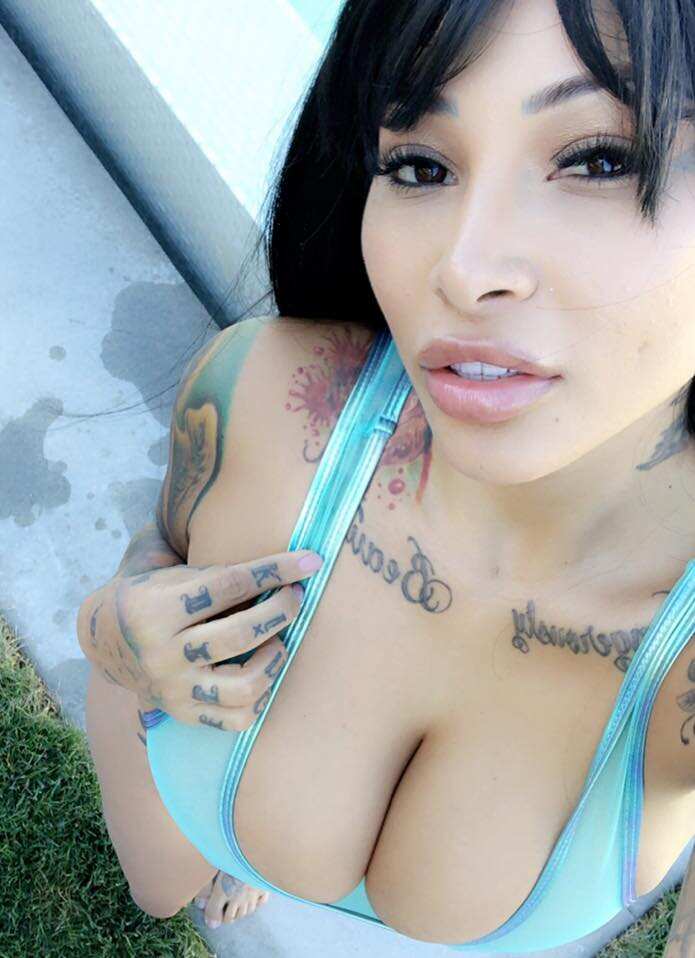 You are probably wondering what is Brittanya187 net worth since she seems like she can afford a lot of expensive things. Because of her hard work and risky image, this online superstar is now leading a lavish lifestyle and enjoying all the goods of life. Brittanya Razavi worth is really impressive when you find out how much she has earned throughout the years. According to multiple sources, some of which refer to Forbes, Brittanya net worth was estimated to be in 2018, even though state $8 million. All those numbers are just approximate, as the star herself never revealed her exact net worth.
Brittanya Razavi career
This brave woman has had a successful career, and she can thank reality shows for making her popular. In 2009, she first appeared on television as a contestant of the show "Rock of Love". It was a brilliant opportunity for Brittanya's hot temper. This show centred around our main character and a few other ladies competing for the affections of Bret Michaels, who is the leading singer of the band "Poison". Brittanya felt like this is exactly where she is supposed to be. The fiery lady managed to make it to the final six. Even if she was not crowned as the winner, she still became famous and successful after the show.
During her "Rock of Love" competition, the woman showed that she has a burning temper, so she was approached with an offer to take part in another show called "Charm School with Ricki Lake". This show's premise was taking the women whose behaviour at the "Rock of Love" show was not perfect, and change them for the better. Brittanya did not win this show, but in her own opinion, she changed for the better, becoming less aggressive and not engaging into fights as often as she used to.
After a few not so successful television attempts, Brittanya decided that she has everything to be a professional moment, and started using every opportunity she got. Luckily, this hot lady was in high demand among the magazines which wanted to see her on the covers. There are some popular magazine covers in Brittanya's portfolio, notably Savage Tattoo, Tattoo Energy, Spire Magazine and MMA Sports Magazine.
The model is also a co-owner of the online store "187 Avenue", and she sells her merchandise there, including clothes, accessories and wallets. Except that, she is a co-author of the book "Millionaire Self-Talk". She also tried herself at comedy by playing Lexus in "Dysfunctional Friends". Generally, she has a lot of talents, which she never fails to showcase to the public.
In the past, the online superstar used to be a controversial person due to her hot-headed nature. She even after being accused of attacking a woman with a drinking goblet. The victim needed to get a few stitches for sealing her wounds after the attack. The superstar was sentenced to six months in jail after being charged with the assault. However, since then she made efforts to work on her anger, and we see that they pay off: she is now a happy wife and mother.
Currently, Brittanya is living her best life and frequently gives her fans updates on social media. In particular, she focuses on Instagram, where she posts spicy photos of herself for everyone's viewing pleasure.
She has a lot of tattoos and piercings on her body, which is another one of her distinctive features as a model. Her curves are generally loved by lots of her fans, and she does not hide the fact that she got plastic surgery. In the star's opinion, she has only one life, and she would rather choose to improve herself artificially to become more confident than have constant insecurities about her body. She spoke about her surgery and said that it helped her to love herself more, and while she is not advising everyone to go to the plastic surgeon, she is encouraging people to do whatever makes them happy.
Brittanya is popular among the lovers of adult videos. Her photos are usually very explicit, which has already become her brand. She has her own adult video channel, which can be viewed by people who pay for it. While not everyone might approve of her lifestyle, the fact is that she is definitely a hot and attractive woman.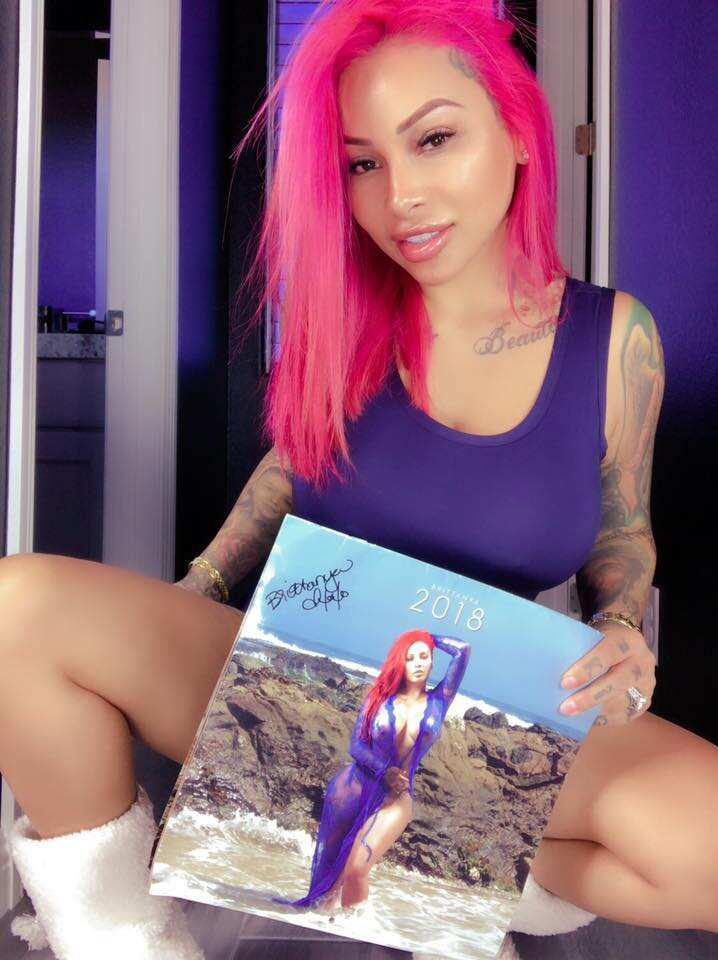 The journey of Brittanya Razavi was quite unusual, but in the end, she became famous among her audience, earned a lot of money and established a loving family, which is all that matters. If you would like to see even more hot photos of her, she posts them regularly on !
Source: legit.ng