Breaking: INEC cancels supplementary election in Bauchi, to declare results
Posted on
Legit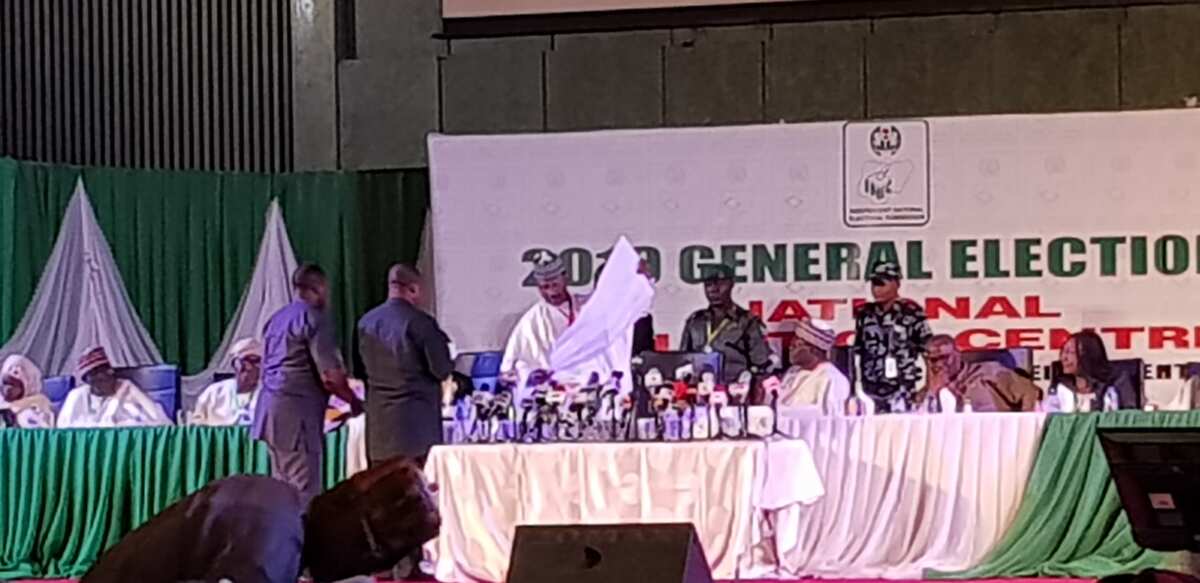 - There will be no supplementary election in the Tafawa Balewa local government area of Bauchi as earlier proposed
- This decision was reached by Independent National Electoral Commission (INEC)
- INEC said that the collation and announcement of results from the area will be completed since the duplicate and original registration Area results are available
The Independent National Electoral Commission (INEC) has approved the resumption and conclusion of collation of results in Bauchi state.
The commission said the collation and announcement of results from Tafawa Balewa Local Government Area for the governorship election will be completed as the duplicate and original registration Area results are available, Premium Times reports.
The collation process for Tafawa Balewa Local Government will resume Tuesday, March 19. The commission made this known in a statement late Friday night by its spokesperson, Festus Okoye.
Okoye said:"The Commission has taken the following decisions: Approved the resumption and conclusion of the collation of results.
"Approved the resumption, conclusion and announcement of the result of the Tafawa Balewa State Constituency.
"The Investigation Committee established that the result In Polling Units and Registration Areas are available and in safe custody."
According to the statement, the commission made this decision after its meeting on Tuesday, March 12.
The meeting considered a report submitted by the Resident Electoral Commissioner for Bauchi State on the disruption of the collation process at the Tafawa Balewa Collation Centre which led to the cancellation of results for the entire local government.
Source: legit.ng