Van Dijk stalls Solskjaer's relocation move after renting his £4m mansion
Posted on
Legit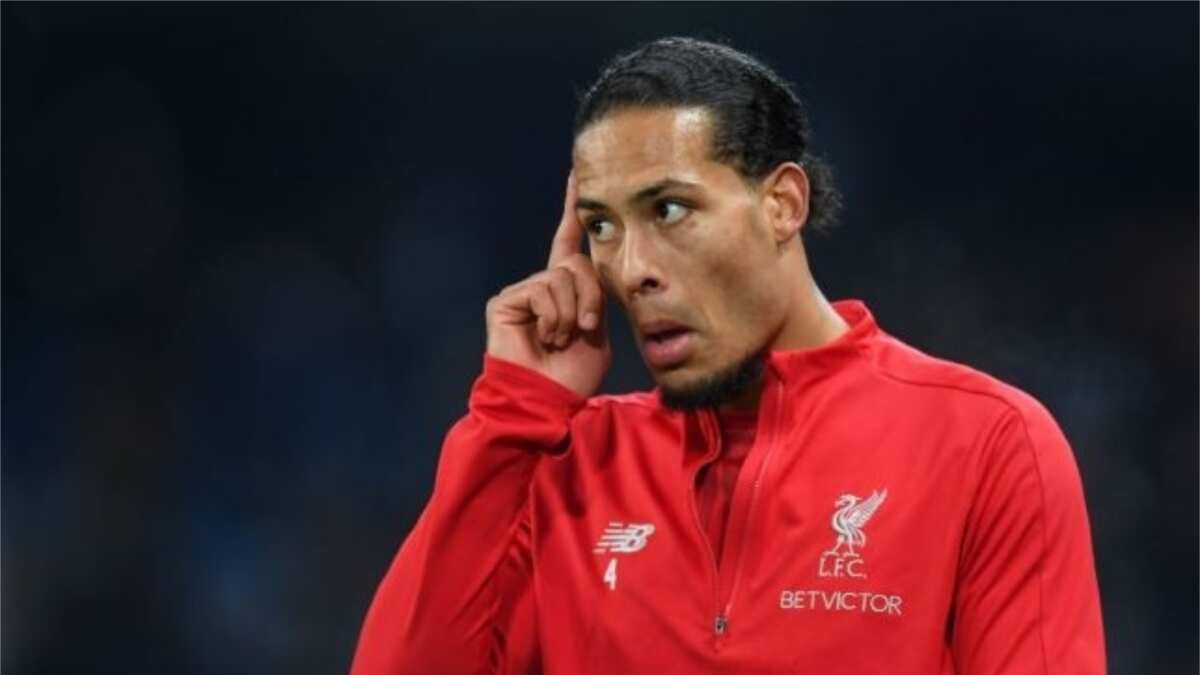 - Ole Gunnar Solskjaer is expected to continue his search for an alternative apartment after Virgil van Dijk rented his mansion
- Solskjaer moved into the Lowry hotel after taking over as United interim manager mid-December
- The Norwegian wanted to sell off the property some years back before getting the Manchester job
Ole Gunnar Solskjaer will remain at his hotel residence as plans to return to his house could not happen with Liverpool's Virgil van Dijk occupying the property.
According to the UK Sun, Solskjaer is likely to continue a search for a new apartment after checking out of the Lowry Hotel.
Interestingly, the Norwegian who owns a five-bedroom building in Cheshire, must now look for an alternative residence as the Dutchman is not keen on quitting the mansion in the nearest future.
The United manager, who has not suffered defeat in the Premier League since replacing Jose Mourinho mid-December, winning 13 of 16 games across all competitions stayed in the mansion during his active days.
Initially, Solskjaer wanted to sell off the property some years back, but changed his mind after getting the Manchester job.
And eventually Van Dijk emerged as his tenant after the Dutch star completed a switch from Southampton to Liverpool.
"The property is the one Ole and his family lived in since his time at United and when he moved away it was eventually put up for sale.
"But when no takers came it was offered for rent – and when Van Dijk signed for Liverpool he came to see it and loved it.
"Ole probably never thought he would be coming back to Manchester but now he is it really is ironic he can't move back into his old place which he still owns.
"There are a few grins from people who know that Van Dijk is the tenant – a player for one of United's fiercest rivals," a close source was quoted as saying by The Sun.
In related development, Van Dijk's manager at Liverpool Jurgen Klopp while expressing his happiness with Brendan Rodgers return to the Premier League provided he won't ask for his house.
The German tactician moved into Rodgers' apartment in Formby after taking over the managerial job at Liverpool in October 2015.
PAY ATTENTION:
"As long as he is not going to Everton then I'm fine, because if it's Everton then he wants his house back!
"Leicester is not close enough that he will move to Formby," Klopp submitted.
Earlier, Legit.ng reported that after appearing in 2019-20 match ticket campaign.
The UK Sun report revealed last month that the Norwegian has already shown United chiefs he is right man to replace Jose Mourinho.
And on Friday, March 1, the 46-year-old Solskjaer disclosed he has finished filming a promotional video for the club - for the 2019-20 campaign.
We have updated to serve you better.
I scored more frequently than Rashidi Yekini - Segun Odegbami
Source: legit.ng