Impressive photos of the tallest women in Nigeria
Posted on
Legit
Most of Nigerians just like most people in the world are of similar height from about 1.6 and up to 2 meters. Such height is common to African, European, and other nations. However, some people are lucky or unlucky to be born way too tall than most of us, ordinary people. Who is the tallest woman in Nigeria? How does she look like?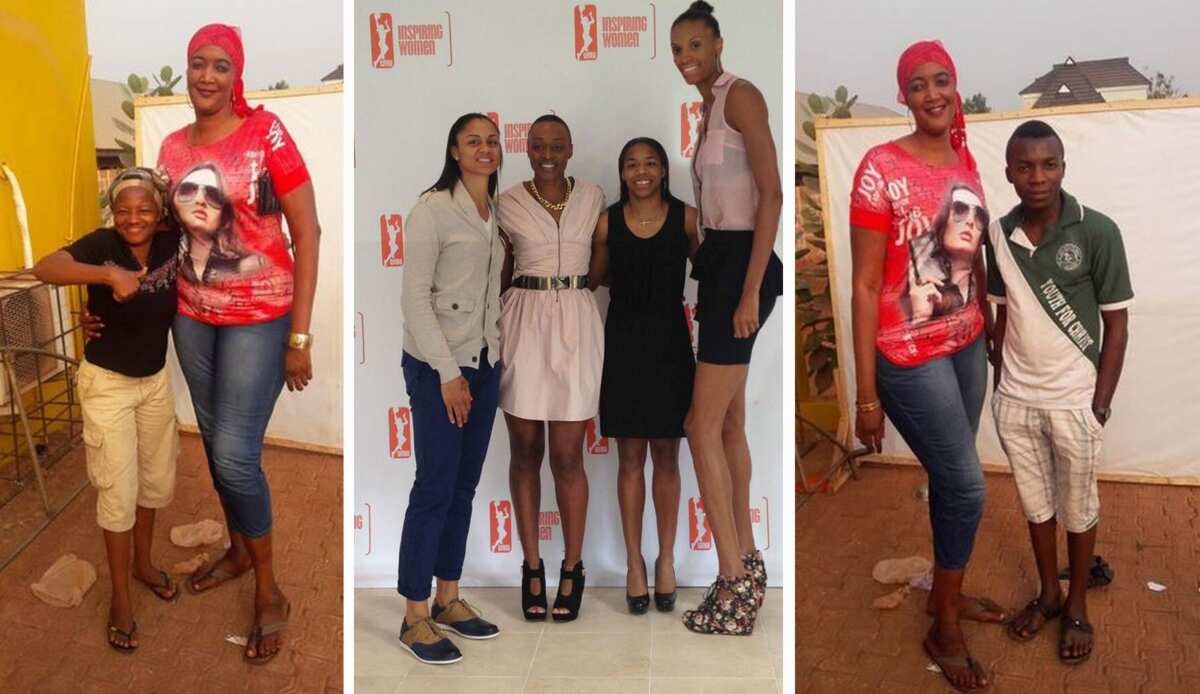 Tallest women
How tall should you be to be considered the tallest woman in Nigeria? We think that the world's records can give us a hint on this problem.
The history knows several extremely tall women who were mentioned by Guinness World Records and shocked many people from across the globe.
Nature can truly amaze us when it comes to human appearance and height. For example, Yao Defen from China was 2.33 meter tall (about 7 feet 8 inches); another Chinese woman Zeng Jinlian was even higher standing at 2.46 meter (about 8 feet 1 inch), and Siddiqa Parveen from India is 2.33 meter tall (7 feet 8 inches).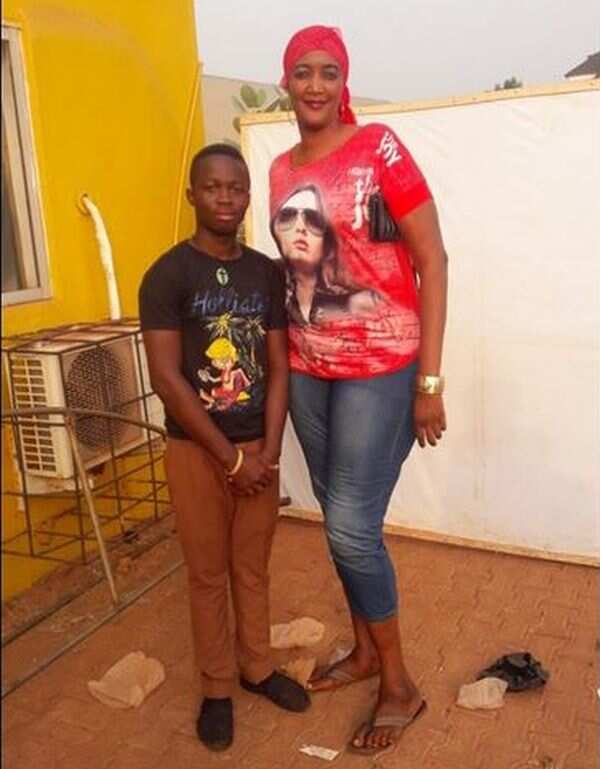 The tallest woman from Kogi State; photo: tori.ng
Now comes the main question, 'Who is the tallest woman in Nigeria?' Does she suffer from any health problems? What is her foot size?
She definitely exists because there should be at least one lady whose height is taller than that of other women from our country.
About tallest woman in Nigeria
Such woman is found indeed, even more than one lady. At least, a number of sources shares some impressive photographs of very tall ladies.
1. Beautiful and tall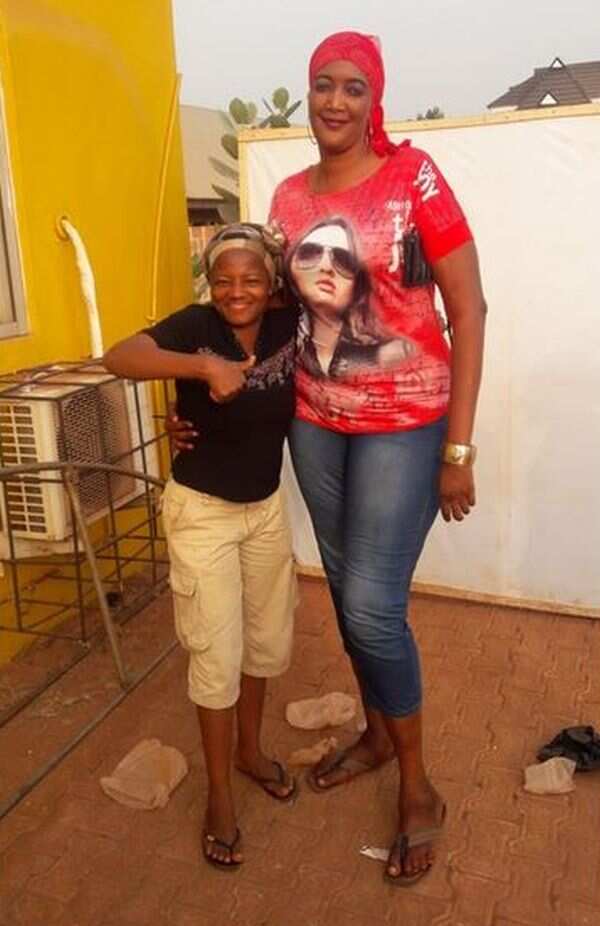 Photo: tori.ng
Citizens and people who comment these photos believed that this could possibly be the tallest woman in Nigeria, even though not much information is known about her life, her height, and her origin.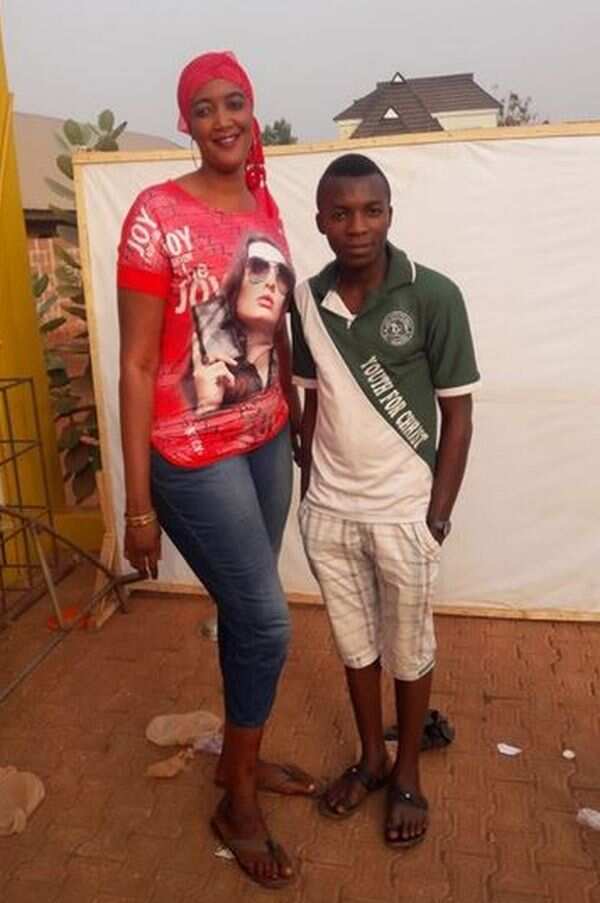 Photo: tori.ng
The tallest Nigerian woman is believed to be found in Kogi State in the middle belt of the country. For some reason, people think that the late twice-ex-Governor of Kogi State recognized her. But we have no idea if Prince Audu Abubakar really knew her or was somehow related to this lady.
2. Tallest model?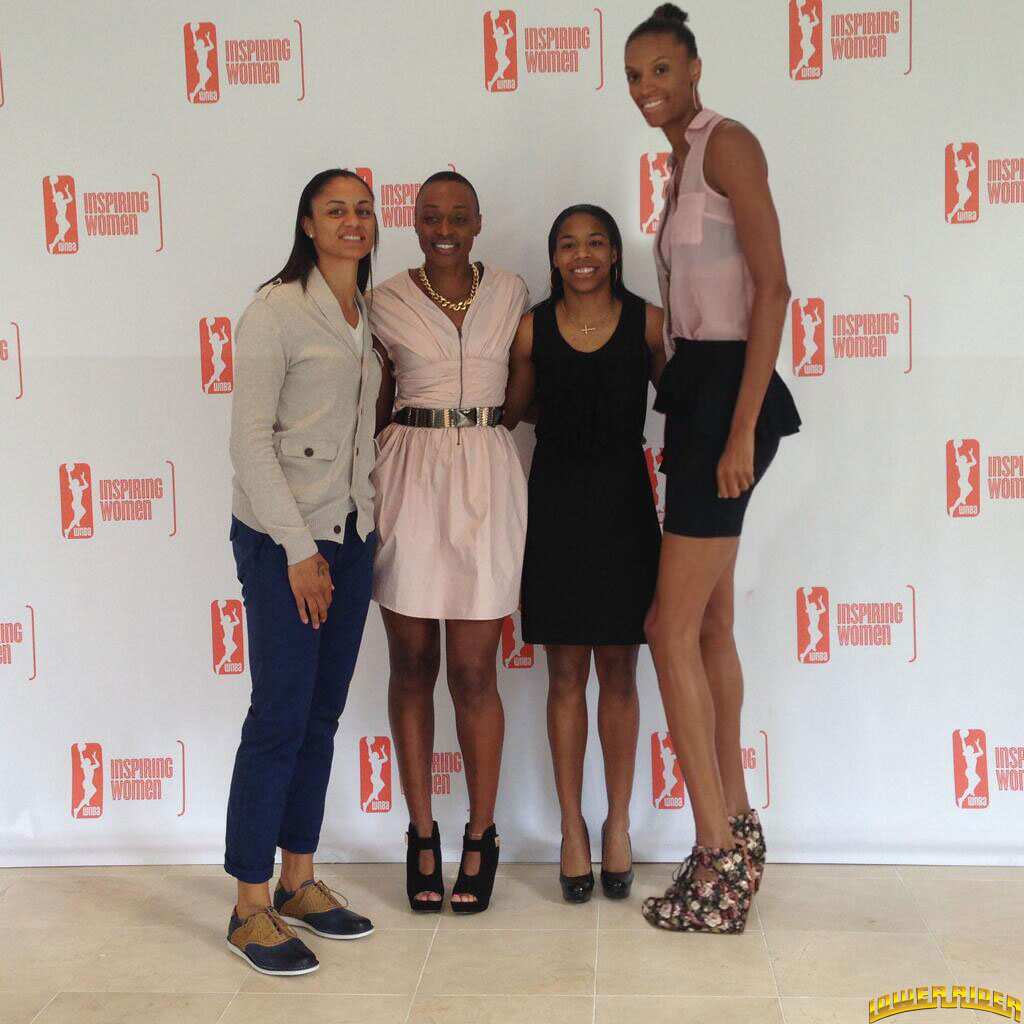 The tallest model from Nigeria; photo: naijaqueenolofofo.com
Not much is known about another tallest woman in Nigeria who seems to love heels and is not afraid to look as tall as she does. Maybe she is a model?
If you look at her picture, you might think that she is about 6 feet 10 inches or approximately 7 feet tall. The exact height is unknown. Neither do we know anything about the size of her feet, weight or other personal details.
3. Tallest corper?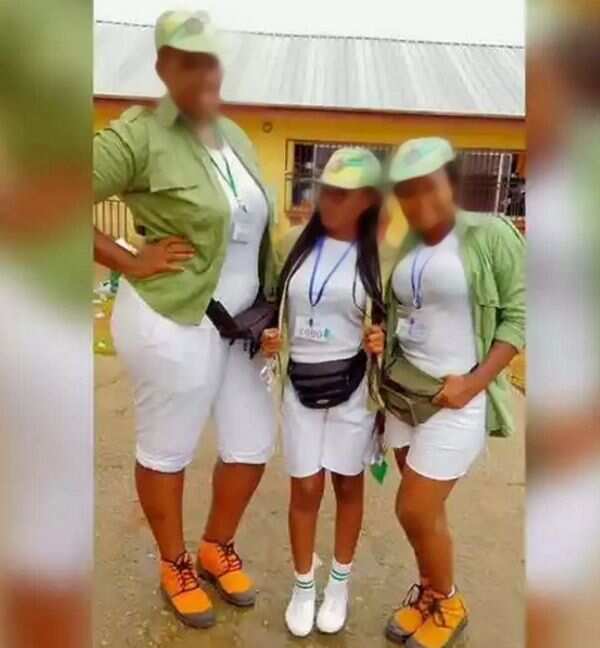 One of the tallest Corpers in Nigeria; photo: naijaloaded.com.ng
Among Nigerian Corpers, this woman can be one of the tallest. But her height is also unknown.
P.S. As you can see, the tallest woman in Nigeria doesn't seem to suffer that much from gigantism. But our country does have tall ladies indeed, even though no official record of the tallest woman in our country has been set.
Besides, most of the known tallest women in the world didn't live for too long (only 20-40 years at most). They suffered from many diseases such as heart problems, bad nutrition, hypertension, diabetes, etc. It is also curious that their parents were of ordinary height, and their super height was caused by health issues.
Source: legit.ng