Open Bible cake design ideas you will love
Posted on
Legit
A Bible cake is a good idea for a present because no celebration is without a cake. Such a gift will be especially pleasant for the person who is a believer. There are a lot of variants of making this cake. You can choose one and do it by yourself or with the help of confectioners.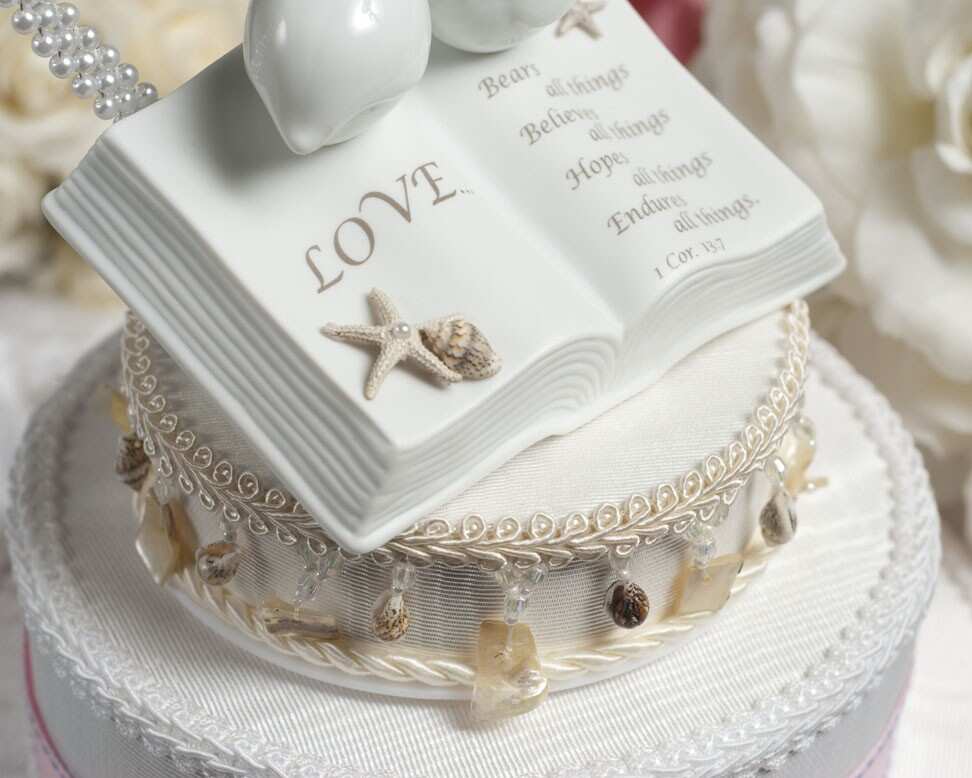 Variants of open Bible cake design
Despite the religious orientation of this sweet dessert, the reason for making such a present can be any celebration. Have a look at open bible cake pictures and make sure of it yourself. The Bible is the symbol of greatness, kindness and eternity. When getting such a gift, each person understands that it was created with a soul. The variants of Bible cake design are numerous, and it depends on the occasion. Each cake is the piece of art, and each is beautiful.
The cake with the image of real Bible verses is suitable for any religious holiday. It's not obligatory to copy the same order of verses; you may pick those that you like most. If you look at it from a distance, you will not distinguish it from the real book.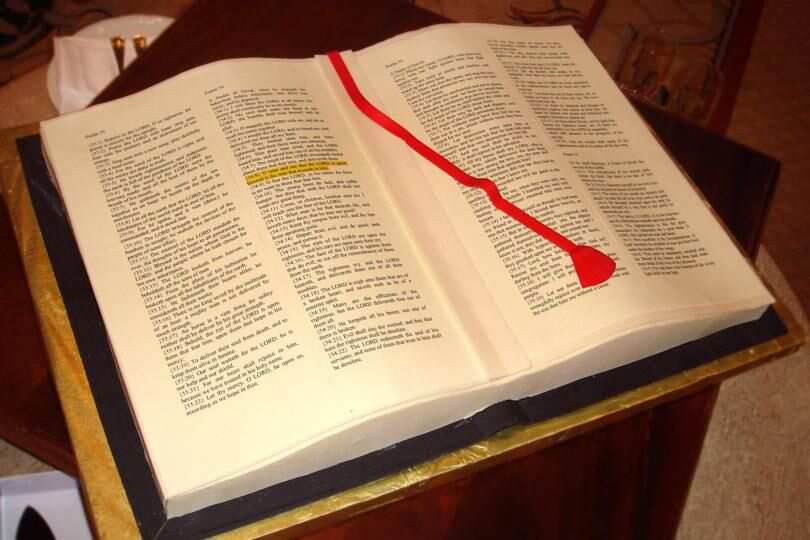 This Bible cake design is made specially for birthdays. The considerable advantage of such form of cake is that it is suitable for any age: from childhood to old age. You need only to change cake decorating, colors of glaze that would be appropriate to the age of birthday person and pick touching words. And it's done! The receiver of your gift will be deeply moved by it.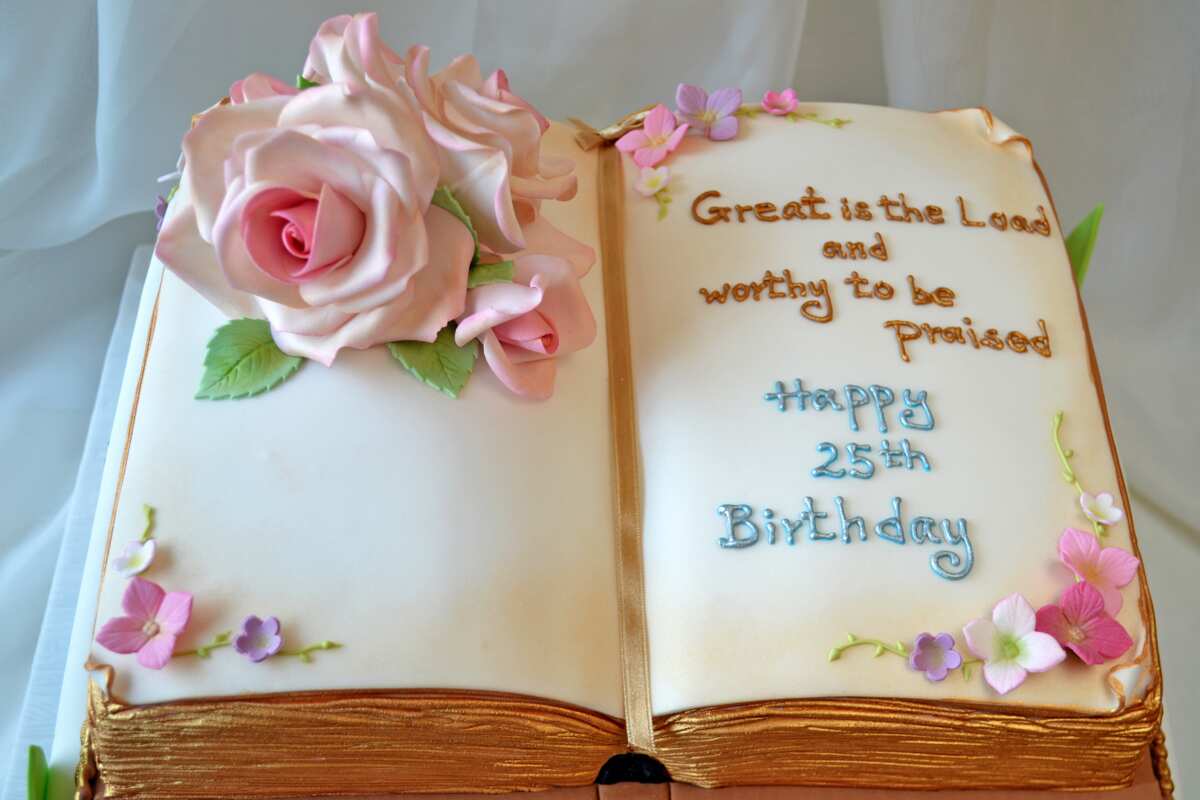 Let's imagine that you are engaged, the day of marriage is steadily coming, but almost half of the plans are not implemented, including wedding cake. You can find a lot of wedding bible cake pictures on the Internet because a lot of young couples order such cakes on for their wedding. They differ from regular enormous wedding cakes. This cake design shows the level of creativity of the couple.
The Bible cake decorating ideas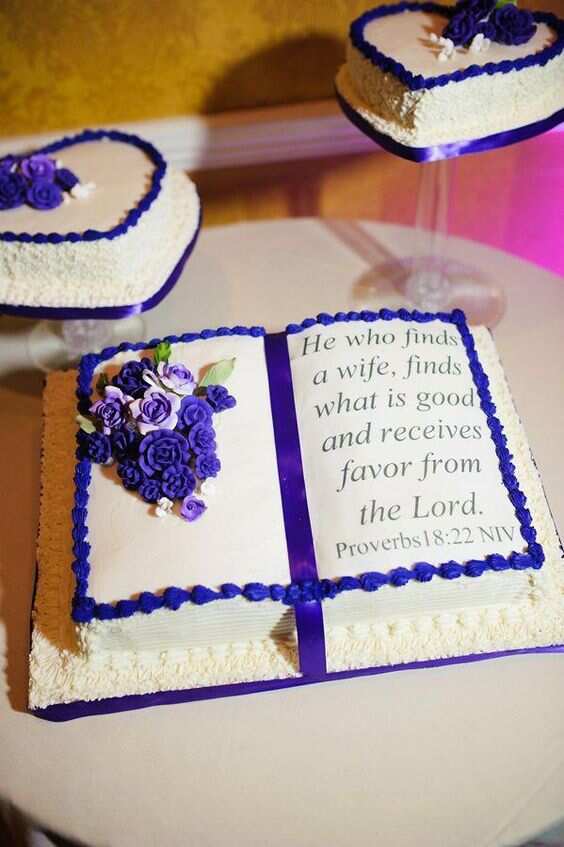 The base (dough) of cake can be anything you like, in most cases, they are all identical. The only difference between them is the Bible cake decorating. According to the event, you can add or remove some elements of the decoration.
The open Bible cake design for birthdays is quite standardized. If the birthday person is a child, you may add a picture of the toy to it. Changing of colors on pink for girls and blue for boys is also possible. On adults' cakes, we always can see roses and thematic verse from the Bible.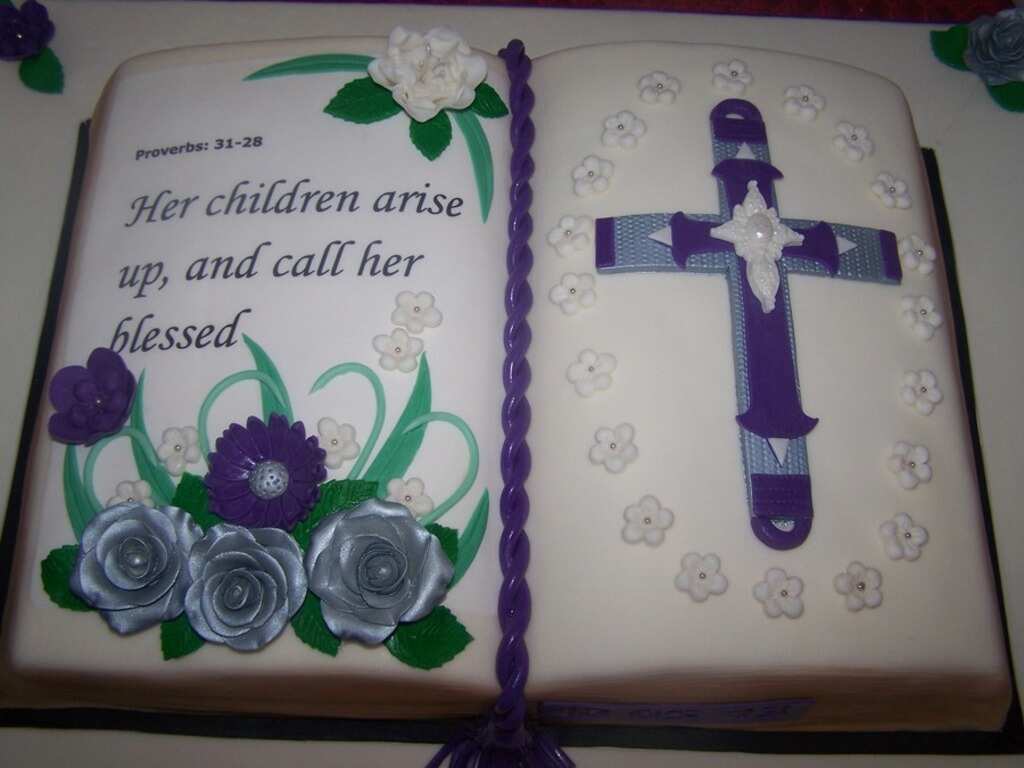 The original decoration for such type of desserts is the cross and beads, which is present on wedding, birthday and first communion cakes.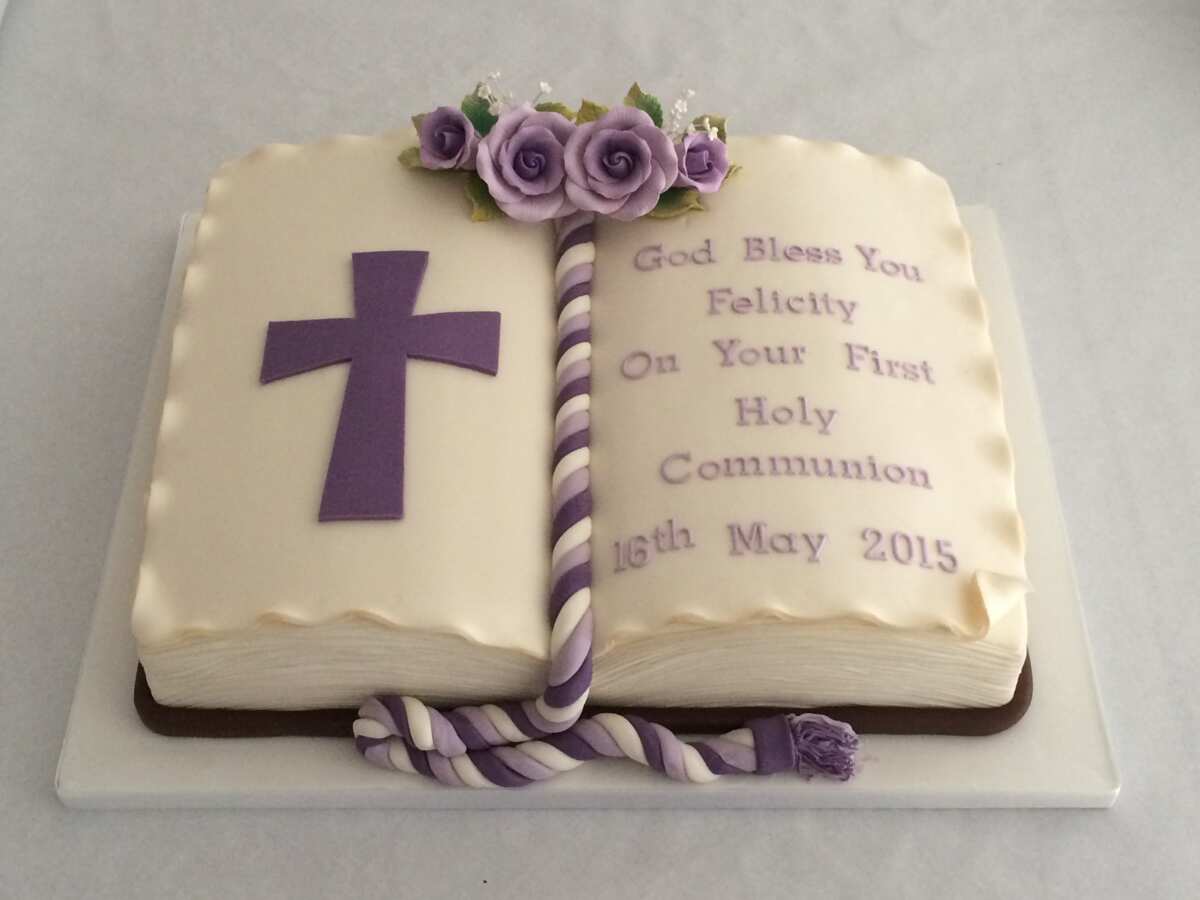 The given examples convince us that the cakes can be masterpieces of confectionery art. We will not just eat them thoughtlessly, on the contrary, we will see a beautiful cake with decoration and a Bible verse (or even several verses). And in such moments it becomes for us something sacred. Such gift assumes a significance and this is remembered for a lifetime.
Source: legit.ng