Meaghan Oppenheimer bio: Interesting details about Tom Ellis' wife
Posted on
Legit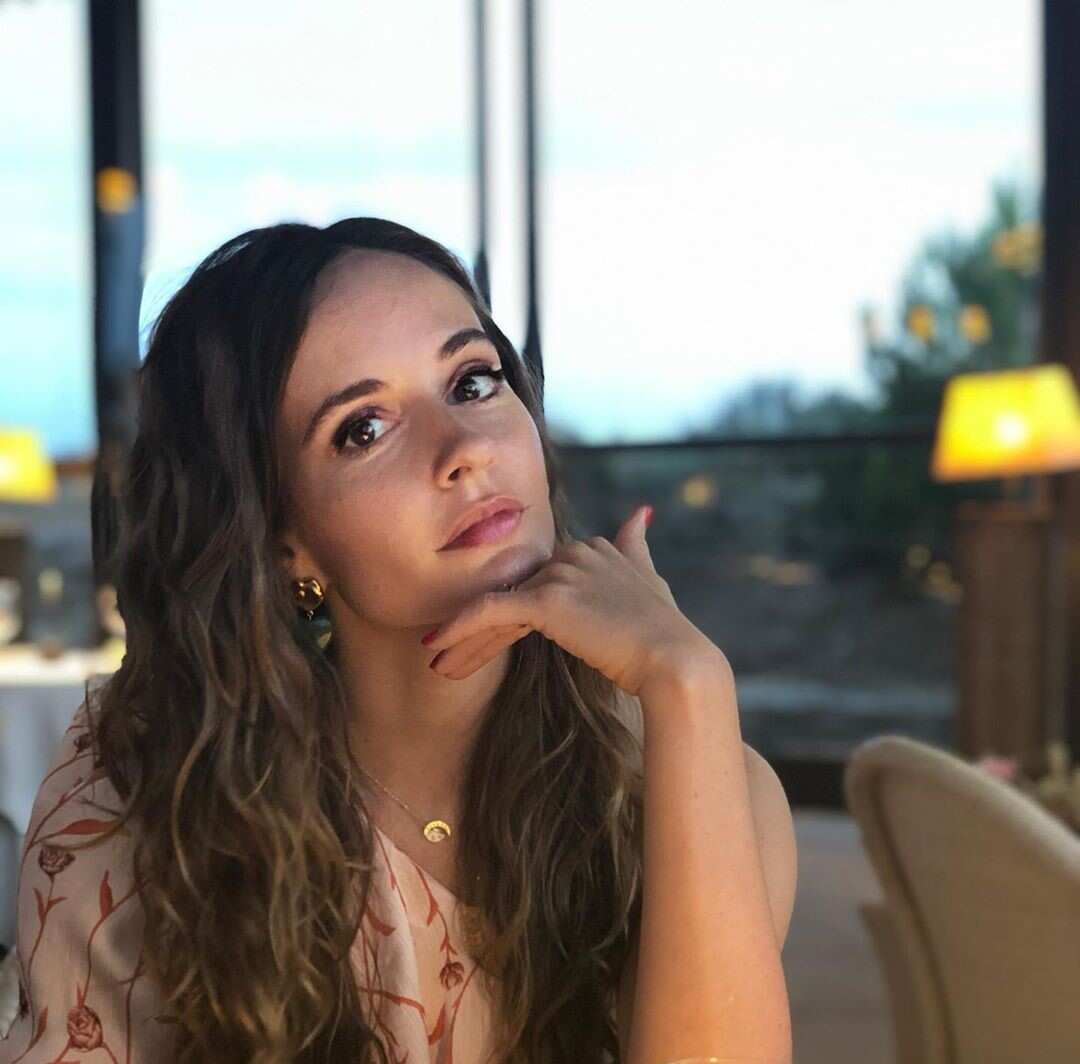 Meaghan Oppenheimer is an American producer, screenwriter, and actress. While she is a star in her own right, the writer rose to fame after she started dating BBC's Miranda and Netflix's Lucifer star, Thomas John Ellis.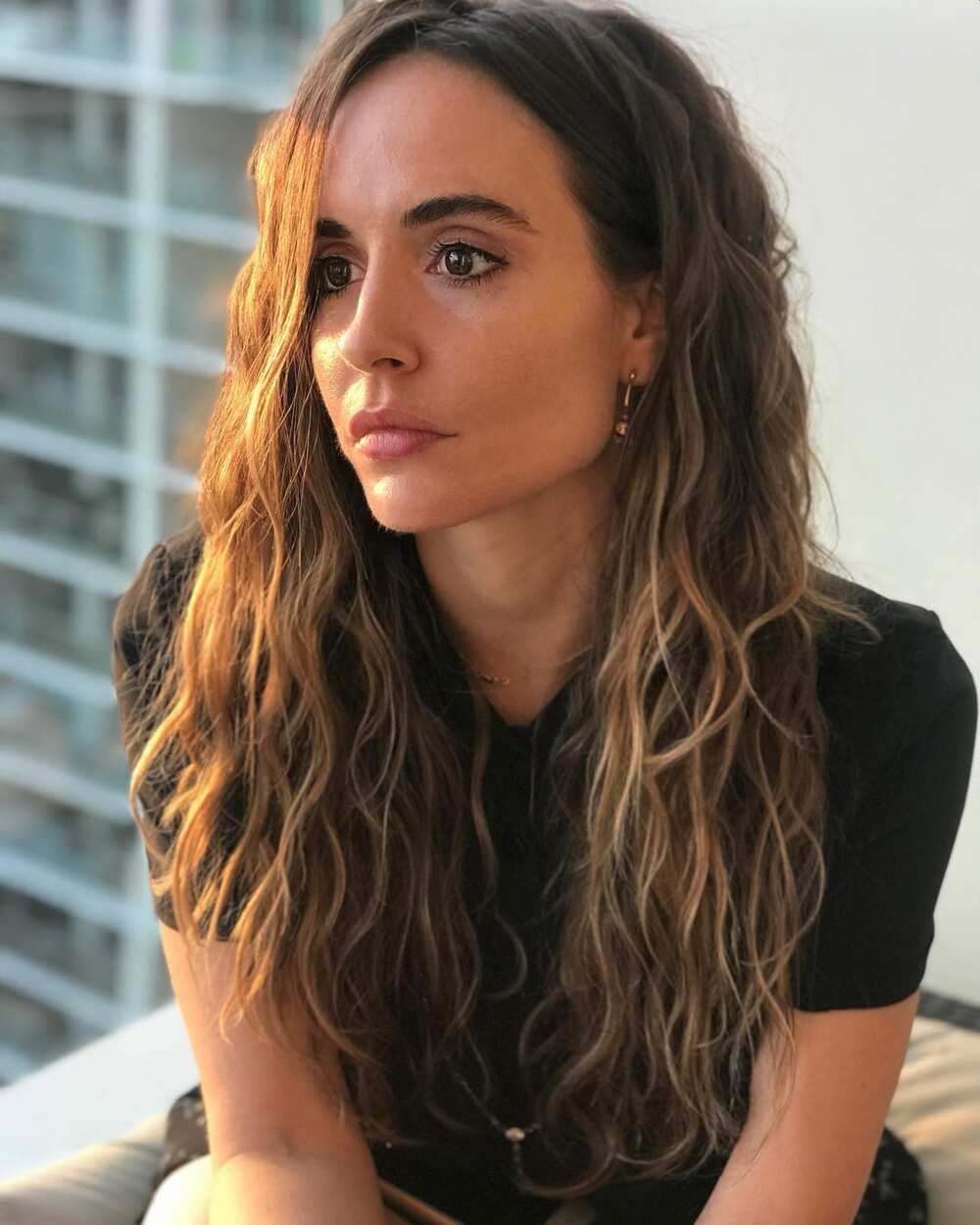 When Lucifer star Tom Ellis announced that he was getting married, many of his fans were curious about his wife. If you are among those wondering 'Who is Lucifer's wife?' here is all you need to know about the gorgeous woman.
Profile summary
Full name: Meaghan Reed Oppenheimer Date of birth: 28th March 1986 Age: 34 years old Place of birth: Tulsa, Oklahoma, USA Zodiac sign: Aries Nationality: American Ethnicity: Caucasian Siblings: Eric, Luke and Sophie Spouse: Tom Ellis Eye colour: Hazel Hair colour: Brown Profession: Producer, Actress and Screenwriter
Meaghan Oppenheimer family and background
Her parents are Reed and Gabrielle Oppenheimer. Her father has a Bachelors degree in History with an Anthropology minor from Yale University.
On the other hand, her mother Gabrielle has two degrees: a History degree from Wheaton College, Illinois and an Art History one from Hunter College in New York City.
In 2005, Meaghan graduated from Holland Hall, a private school in Tulsa. She then moved to NYC, where she enrolled at the prestigious Tisch School of the Arts.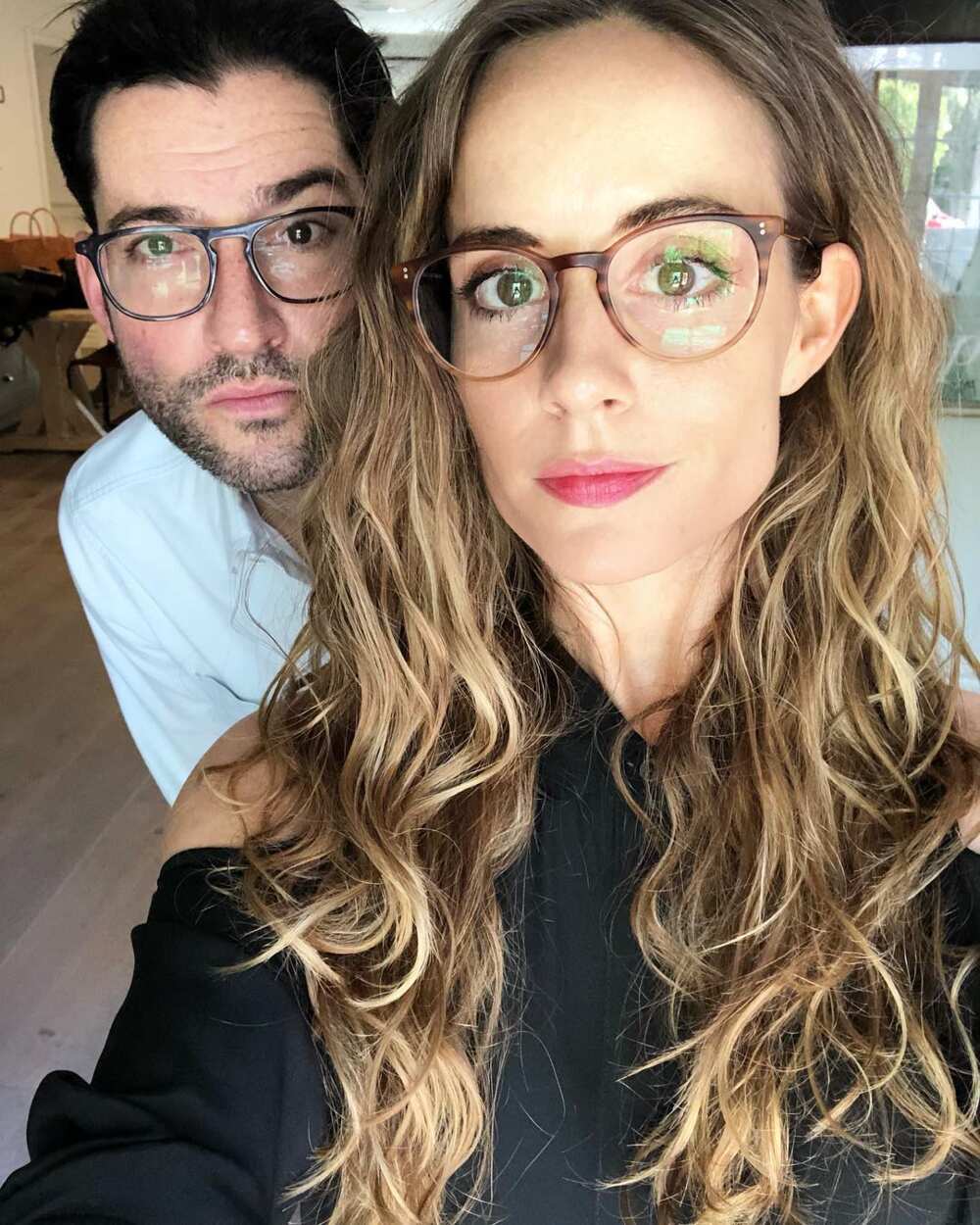 Her family runs the (RJOF). The RJOF was founded in 2012.
The family members work through the non-profit to support a multitude of poverty alleviation initiatives within and without the States of America.
Meaghan Oppenheimer family members are quite well-read. Their are as follows
Reed - Executive director Gabrielle - Director of social responsibility outreach Sophie - She has one Psychology degree from the University of Colorado and two masters - one in Food Policy and Applied Nutrition and another in Public Health from Tufts University. Sophie is the Director of programs and evaluation. Eric - He has a bachelor's degree in Environmental Geo Sciences from the University of Tulsa and is the Director of Agroecology. Meaghan - Director of Drama Therapy Luke - He is the Director of Photo Documentation. Luke has two degrees: a Bachelor's degree in Latin American Studies from the University of Missouri-Kansas City and a Photography one from the International Center of Photography in New York.
To achieve its goal, the organisation works with other known NGOs. They include Trees For Life, MainSprings, The Jane Goodall Institute, and the Chiapas International, among others.
Meaghan Oppenheimer age
How old is Meaghan Oppenheimer? Tom Ellis wife is currently 34 years old.
1986. On her birthday this year, her husband for her on his .
Meaghan Oppenheimer movies and TV shows
Unlike her spouse who is an actor and spends most of his career on-screen, the star not only acts but is also a screenwriter and producer.
Here are some that she has featured in
The Rock 'n' Roll Dreams of Duncan Christopher (2010) - Renee Hot Mess (2010) - Not only did she act in this short film, but she also wrote it. stalkTALK (2011) - Drew Walker LoveFinder (2011) - Lexi How to Marry a Billionaire (2011) - Bree
When she was younger, she starred in Even Stevens.
She worked as an executive producer for the pilot episode of Broken in 2016. From 2018 to 2019, she on the web series Queen America.
As a writer, she has worked on:
We Are Your Friends (2015) Fear the Walking Dead (2015) - The episode titled Not Fade Away Queen America (2018-2019)
Tom Ellis and Meaghan Oppenheimer relationship history
The Tom Ellis Meaghan Oppenheimer love affair began in 2015. This was a year after Tom split from his wife of eight years, Tamzin Outhwaite.
According to Tamzin, Ellis after he had an affair with his Australian co-star Emilie de Ravin.
Tom Ellis wedding
After two years of dating, the . On 27th March 2017, the screenwriter and producer took to her Instagram page to announce the news.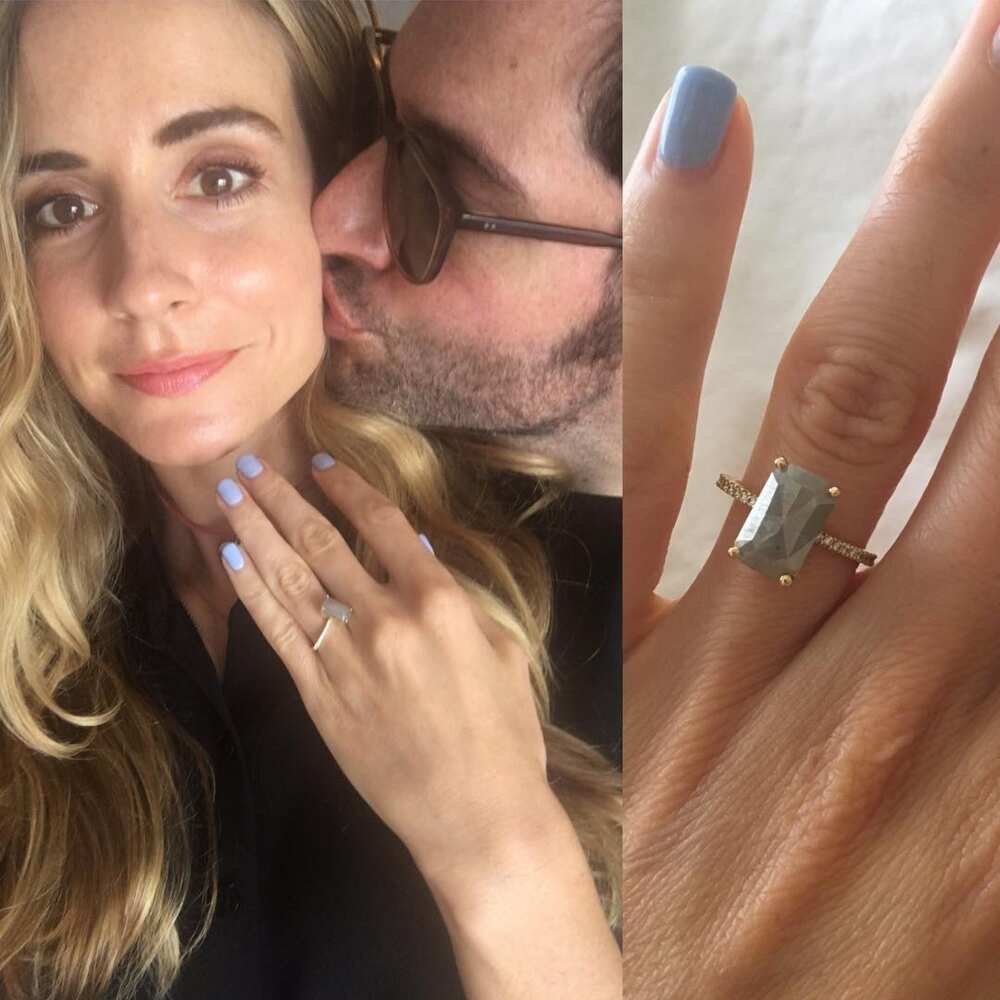 Meaghan Oppenheimer engagement ring is a beautiful one of a kind grey diamond engagement ring by New York-based jeweller Gillian Conroy. While we do not know how much her ring cost, engagement rings cost anywhere from $875 to $18,600.
After a little more than two years, Tom Ellis married Meaghan. They exchanged their vows on 2nd June 2019 on the beautiful Grassini Family Winery in Santa Ynez Valley, Santa Barbara, CA.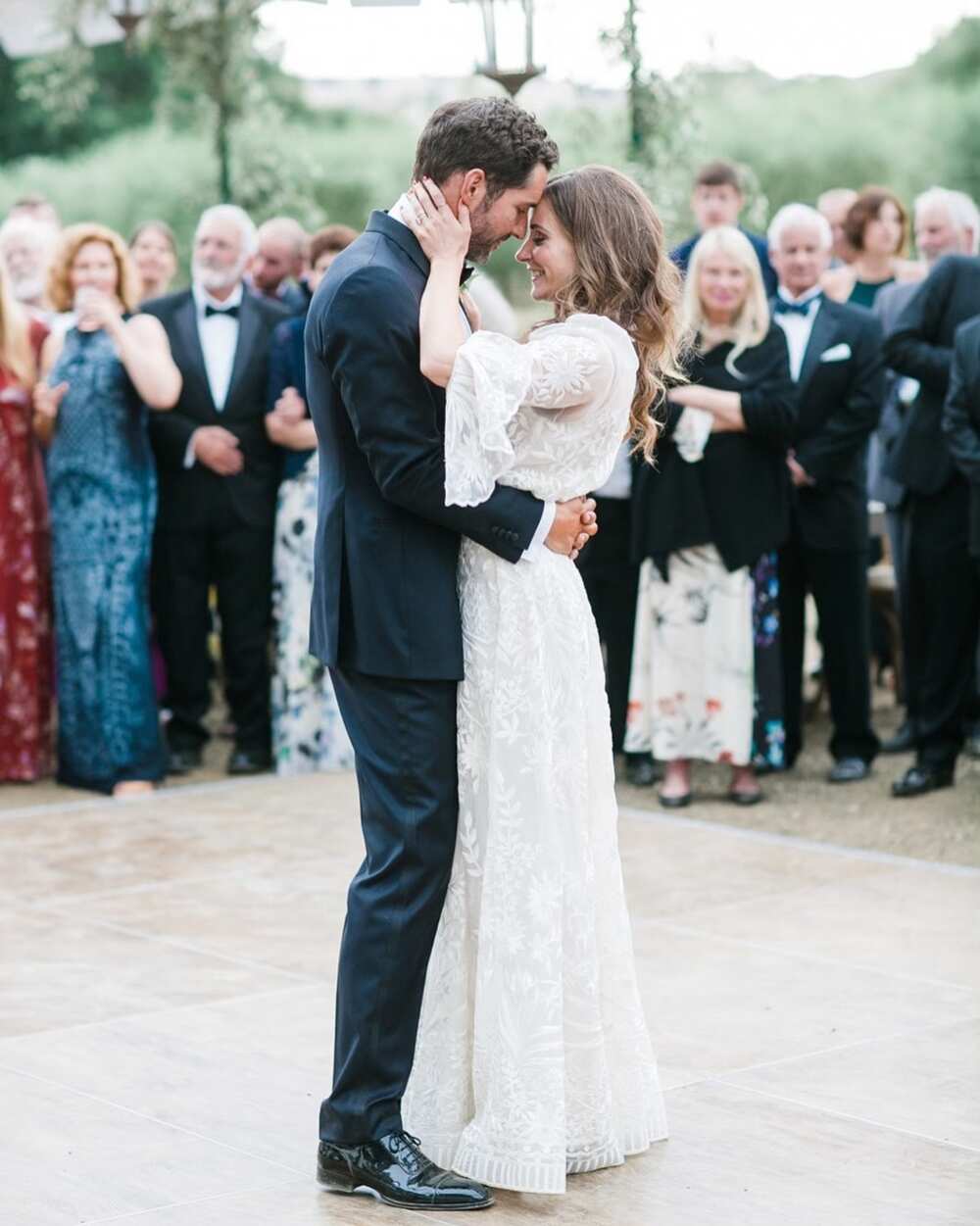 The bride wore a beautiful loose flowing dress by Indian-American designer Naeem Khan. In a twist, both the bride and her maids wore white.
On the other hand, the groom wore a black suit and arrived at the venue on a canoe.
Tom Ellis family
While the couple does not yet have children of their own, the actor has three children from previous relationships.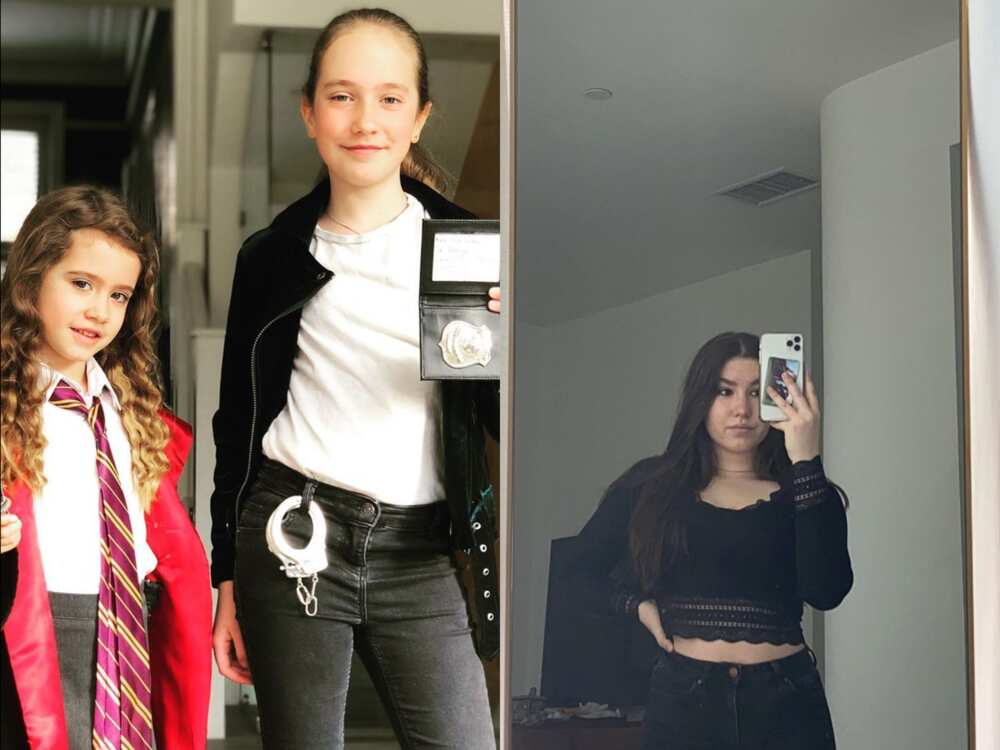 Nora Ellis - Born in 2005, she is 15 years old. Nora is Ellis' daughter with former girlfriend Estelle Morgan. Florence Elsie - She was born on 17 June 2008 and is almost 12 years old. Florence is two and a half her half-sister Nora. Marnie Mae - She is Tamzin's and Ellis' second child. on 1st August 2012.
Social media
If you would like to keep up with the celebrity, you follow her on Instagram and Twitter. Meaghan Oppenheimer is Moppy Oppenheimer.
, the star has about 299k followers. On Twitter, her , and she has 26.2k followers. Both of her accounts are verified.
Meaghan Oppenheimer and her husband have just celebrated their first wedding anniversary, and they seem happier than ever. The star appears to have found happiness in her new husband.
Source: legit.ng