Nyusha biography, family, career, songs, height
Posted on
Legit
Nyusha is a famous Russian pop singer who makes people want to dance with her catchy hits. She gained incredible success in her home country and is now one of the most recognized artists. What was her path to fame like, and what are some interesting facts about this talented singer?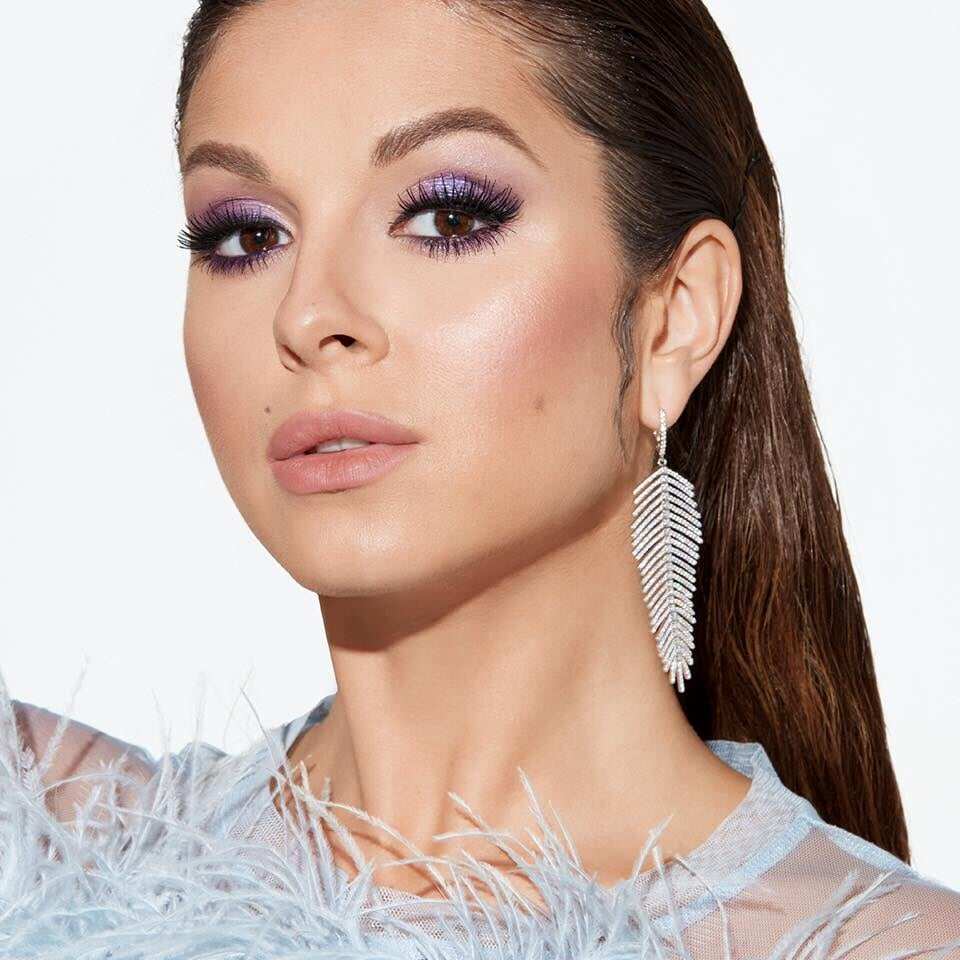 is a talented and attractive woman whose music is always very modern and stylish. She is popular both with critics and fans. Her journey to success was quite exciting and inspiring.
Profile summary
Full name: Anna Vladimirovna Shurochkina (Russian: Анна Владимировна Шурочкина) Birthday: August 15, 1990 Age: 29 years old Height: 5 feet 1 inch (1 m 58 cm) Weight: 54 kg Nationality: Russian Birthplace: Moscow, Russia Occupation: Singer, actress, composer, songwriter, TV host Parents: Vladimir Shurochkin and Irina Shurochkina Siblings: Mariya and Ivan Husband: Igor Sivov (m. 2017) Children: 1 (daughter Simba, born in 2018)
Nyusha biography
The full is Anna Vladimirovna Shurochkina. She was born on August 15, 1990, to her parents Vladimir and Irina. She also has a stepsister Mariya, who is a skilled swimmer, and a younger brother Ivan, who does martial arts. Nyusha ethnicity is Russian.
Nyusha family is not new to show business. Both her parents were musicians: her father performed with the popular group "Laskovyy may", and her mother was a part of a rock band. This inspired little Anna to start singing, and she took vocal lessons from a young age.
When she was only five years old, her parents took her to the recording studio, where she got a chance to sing "The song of the big female bear". This made her so emotional that she started singing everywhere, and eventually, her father bought her a piano and hired music tutors for her.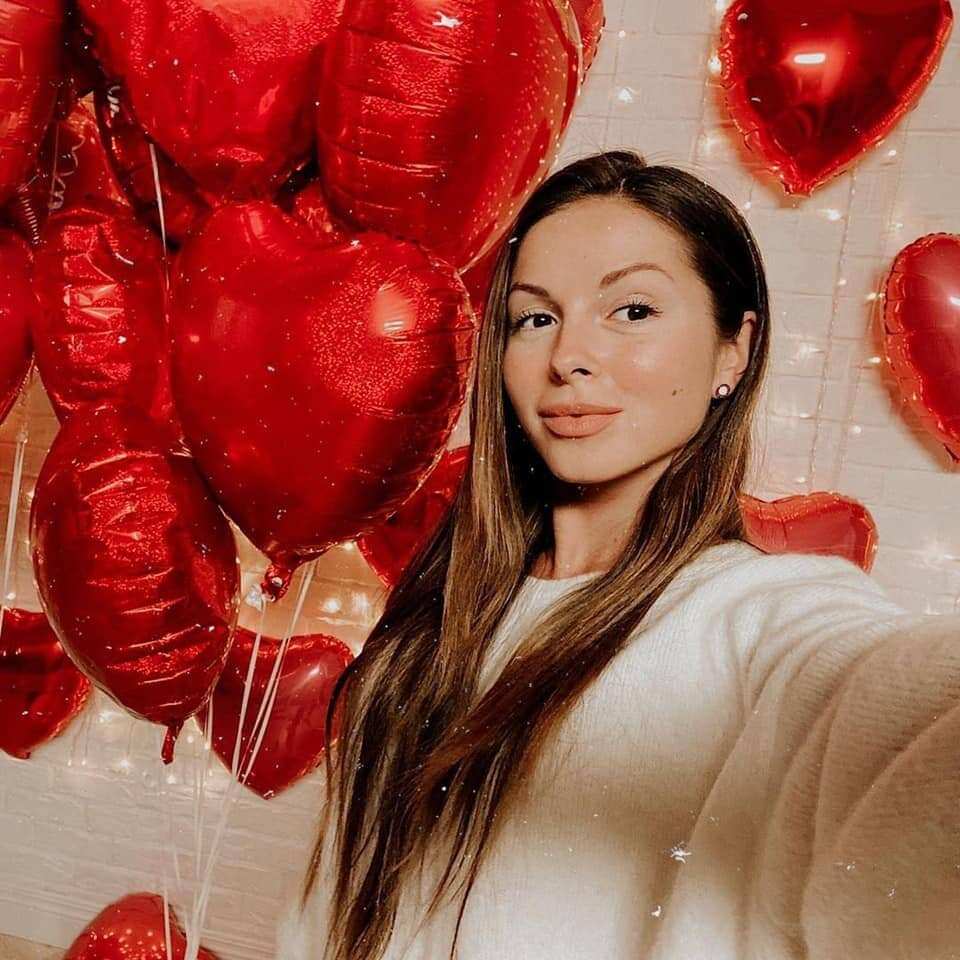 Her first song was called "Night" and was recorded when she was only 8 years old. When she was 9, she was a part of the children's theatre "Margaritki", which she eventually left. Two years later, she joined the group "Grizli", which toured in Russia and Germany. At the age of 12, she performed her first song flawlessly at the concert in Cologne.
She participated in the audition for "Star Factory" when she was 14, but did not advance because of her young age. However, when she was 17, she auditioned for the show "STS sparks superstars", where she successfully advanced and later won. This was also when she came up with her stage name Nyusha.
Her career skyrocketed when she participated in the international contest "New Wave" and recorded the main character's song from the movie "Enchanted". In 2009, she released her debut single "Voyu na lunu", which she confirmed to be a breakup song. This composition instantly became popular and brought her fame, as well as awards and nominations.
In 2010, the young singer released her first album "Vybirat chudo" ("Choose your miracle"). Even though it had mixed reviews, it made her an established performer on the Russian pop music stage.
2011 was a successful year for the musician, as she released singles "Vyshe" and "Bolno". For her work, she was nominated for the Muz-TV awards in two categories: "Best singer" and "Best album". She did not win either of them, but she gained an impressive victory at the MTV EMA 2011 awards show, becoming the "Best Russian artist". The Billboard Russia magazine named her as one of the 20 main music events of the year. Additionally, the Afisha magazine named the song "Vybirat chudo" as the song of the year and "Bolno" as the catchiest pop song of two last decades.
The singer's next album "Obyedinenie" ("Unification") came out in April 2014. It got positive reviews from critics and fans, who noted that Nyusha songs have become more mature.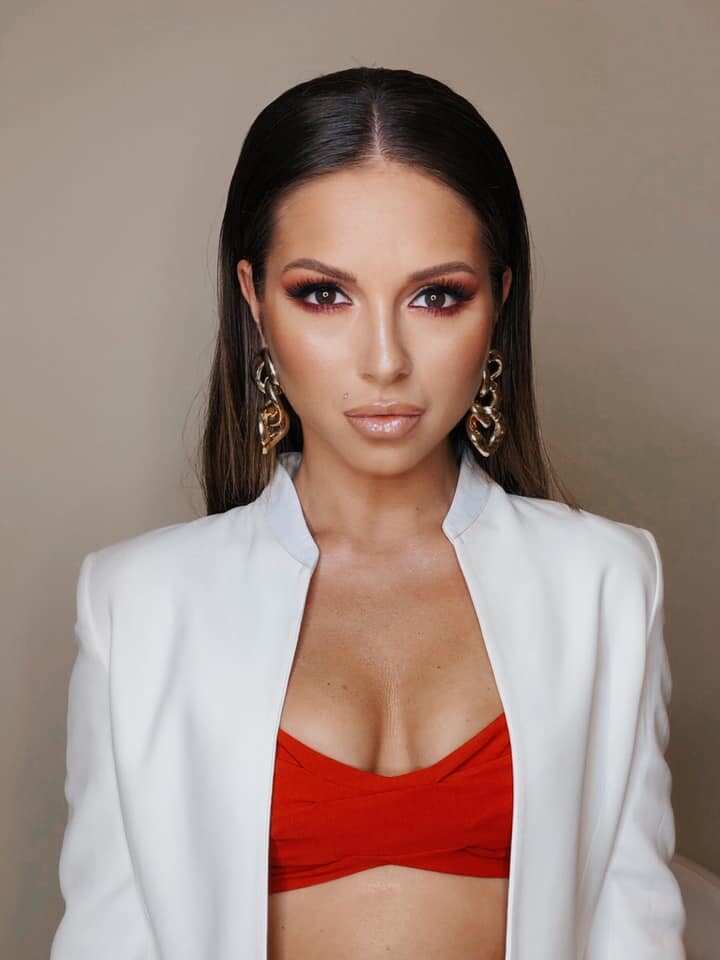 The artist has some memorable collaborations, such as Arash Nyusha Pitbull & Blanco song "Goalie Goalie", which was recorded for the World Cup 2018.
She also had a few notable acting experiences. For instance, she appeared on the TV show "University" in 2011. She also did a lot of voice acting in such animated movies as "Rango", "The Smurfs", "The Snow Queen", and "The Croods". Additionally, she was a coach on the Russian version of "Voice. Kids".
Nyusha height
This performer is not very tall - her height is 5 feet 1 inch, which translates to 1 m 58 cm. She is also said to weigh approximately 54 kg.
Is Nyusha married?
Since Anna is a gorgeous woman, a lot of fans are curious about whether she is married to someone. In the past, she had relationships with some Russian celebrities, such as actor Aristarkh Venes and hockey player Alexander Radulov. She also dated the well-known rapper Egor Kreed, but the two broke up in 2016 after two years of dating. As Egor hinted, Anna's father did not approve of their relationship, even though she denied it and said they were just incompatible.
The same year, Anna found a new boyfriend, Igor Sivov, who works at the International federation of student sports. He was already married once and had two sons with his previous wife. Igor proposed to Anna in January 2017, and in August of the same year, they got married in a private wedding at the Maldives.
Nyusha pregnant rumors appeared not so long after her wedding, and in 2018, she confirmed that she was expecting a baby. Her daughter was born in November 2018. Soon after that, she revealed in the interview that her daughter's name is Simba, like in the popular animated movie "The Lion King". She explained that this is the name of the strong personality, even though some of her fans made fun of such a name choice.
The pictures of little Simba can be found on Nyusha , where she often posts pictures of her daily life.
Nyusha became famous for her hard work and determination, as well as bright personality and creative songs.
Source: legit.ng