Tragic photos of Nigerian family of four die in their sleep
Posted on
Legit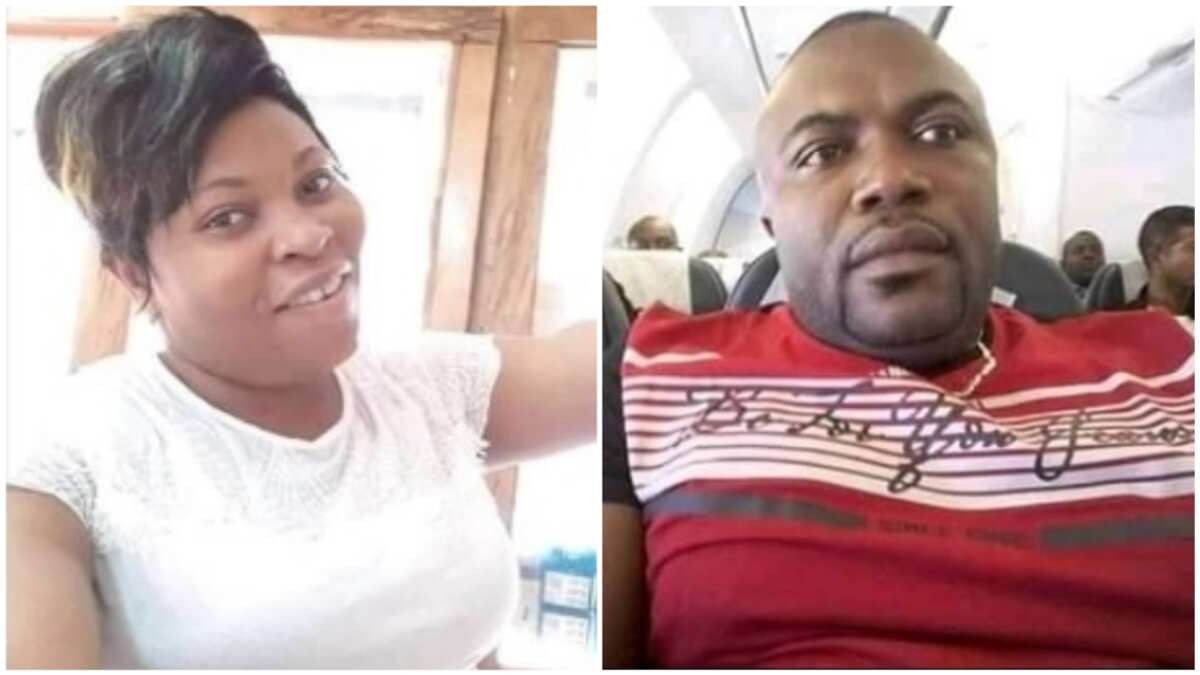 - A Nigerian family of four have reportedly passed on in their sleep
- The couple with their two children reportedly passed on March 22
- The tragic news was shared on Facebook by a lady identified as Nkiru Chukwuemeka Unachukwu
As continues to battle with the pandemic, tragic incidents continue to occur around the country. Just recently, a family of four reportedly passed away in their sleep.
Facebook user, Nkiru Chukwuemeka Unachukwu, took to the popular social media platform to share the news.
The family which consist of the couple and their two young children, had reportedly gone to bed and never woke up. The remains of the family were pictured in bed, in the same position they had gone in bed, save for the father whose body was partly on the bed and on the bedroom floor.
PAY ATTENTION:
"I can't really believe it how can a full lively family with no symptoms of any kind of sickness husband, wife, 2 kids slept last night couldn't up this morning. Hand work of devil really exists. RIP," Unachukwu wrote.
See post below:
Meanwhilr,e midst the pandemonium the country has been thrown into over the outbreak of coronavirus also known as COVID-19 in Nigeria, it appears issues such as police brutality is far from stopping anytime soon.
Currently trending on social media is yet another video of another young man being in Sapele area of Delta state. According to the older brother of the victim, Nick Ben, who shared the video online, his brother didn't commit any offence.
Sharing the video, he narrated how the brother has gone out to buy some things for his mother and was on his way to visit her on an okada, when the police officers stopped his bike and demanded to search the goods he bought.
PAY ATTENTION:
Meanwhile, earlier on, a disturbing video of a girl being beaten by her boyfriend in the presence of three of his friends, went viral online. It sparked social media outrage with many people including celebrities, calling for justice to be served.
The incident was believed to have taken place in Makurdi, Benue state. Shortly after, humanitarian, Ukan Kurugh, took to social media to reveal he had reached the victim to . Ukan also exposed the young men.
We don't have a government in Nigeria - man laments after Abule Egba explosion |
Source: legit.ng