Megalyn Echikunwoke biography: Relationship with Chris Rock
Posted on
Legit
Megalyn Echikunwoke is a famous face in showbiz. The beautiful woman is an excellent and successful actress. She is even more popular because of her relationship with Chris Rock. The two have been trending because of their recent quite split after dating for 4 years.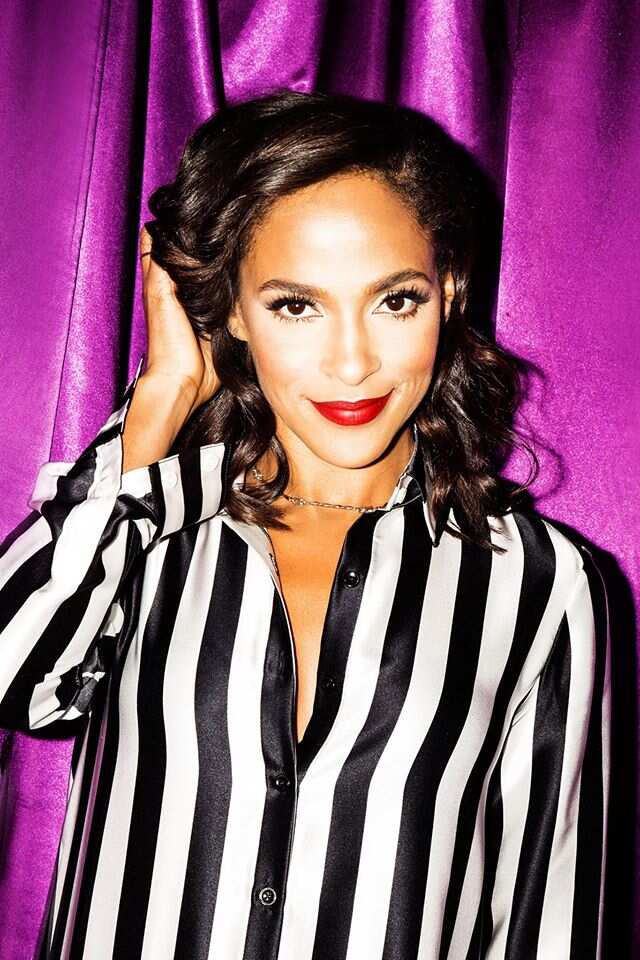 You may be familiar with Megalyn Echikunwoke hot pics from the different movies she has been in. However, there is a lot more to the actress than people know. For instance, she is of mixed ethnicity and the former girlfriend of Chris Rock. Read on to discover more details about Megalyn.
Megalyn Echikunwoke profile summary
Name: Megalyn Ann Echikunwoke Date of birth: May 28, 1983 Age: 36 years Place of birth: Spokane, Washington Ethnicity: Mixed Nationality: American Hometown: Navajo Indian Reservation in Chinle, Arizona. Parents: Onigwe Echikunwoke, an Igbo Nigerian father, and Anita Laurie, an American of European descent
Megalyn Echikunwoke age and early life
How old is Megalyn Echikunwoke? Ebubennem Megalyn Ann Echikunwoke May 28, 1983. This makes her 36 years old. She is also known as Megalyn E.K., an American actress, who is known primarily for her roles in television and film.
Is Megalyn Echikunwoke Nigerian? Her last name, Echikunwoke, means "leader of men." Megalyn is the granddaughter of a Nigerian tribal leader of the Igbo, which makes her African royalty. She was born in Spokane, Washington, and was discovered while performing in a theatrical production for an arts academy. The actress's father was an immigrant to the States. He was a survivor of the Nigerian Civil War, where he suffered gunshot wounds that led him to contract hepatitis B.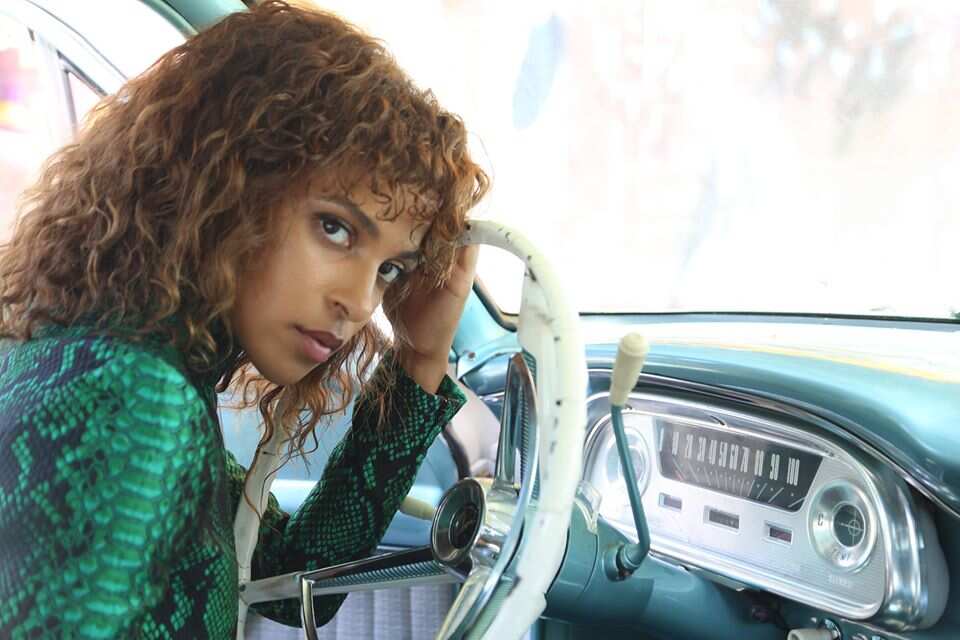 When Echikunwoke was just four years old, her dad was studying for a law degree in Spokane. He passed from complications related to liver cancer that stemmed from the gunshot wounds he had sustained as a child. As a result, the mother had to raise Echikunwoke and her siblings on the Navajo Indian reservation in Chinle, Arizona. When she turned 14 years old, Echikunwoke got discovered while performing in a theater production at an arts academy summer camp.
She started her career professionally at the age of 15 years when she appeared in an episode of The Steve Harvey Show. Between 2001 and 2002, she was featured as Nicole Palmer, the daughter of David Palmer, on the Fox series 24, which was then followed by guest roles on ER and Buffy the Vampire Slayer.
Between 2004 and 2005, she portrayed the role of Angie Barnett, the half-sister of Steven Hyde, on the sitcom That '70s Show. In 2006, Echikunwoke starred as a lead in the series, The 4400, which ran until 2007, and was followed by recurring roles on 90210 and House of Lies.
She has also been in different films including Whit Stillman's Damsels in Distress in 2011, and the action sequel A Good Day to Die Hard of 2013. In 2016, she portrayed the role of Mari McCabe / Vixen in the Arrowverse. The following year, she got a supporting role in CHiPs in 2017, followed by the independent comedy An Actor Prepares in 2018.
She then co-starred in the comedy Night School in 2018. In late 2018, she made her New York stage debut in an off-Broadway production of Apologia.
Megalyn Echikunwoke career
was first featured as a guest actress on The Steve Harvey Show in 1998, marking her first appearance professionally. The next year, she made it to her first film role in Julie Dash's Funny Valentines.
In 2001, Echikunwoke starred in a lead role on the MTV soap opera, Spyder Games, where she starred as Cherish Pardee, a coffee house singer. The show ran through the year. She then had a recurring role in the first season of 24 from 2001 – 2002, where she starred as David Palmer's daughter, Nicole.
At the beginning of 2003, she appeared as Danika on the comedy series Like Family, and also guest-starred on Buffy the Vampire Slayer, when she appeared in the episode "The Killer in Me" in 2003. This was then followed by a guest role on Veronica Mars in 2004.
She continued to excel in her acting career when between 2004 and 2005, she appeared on Fox's That '70s Show as Steven Hyde's half-sister, Angie Barnett. In 2006, she appeared in the series regular on the science fiction television series The 4400, from the adult version of the mysterious Isabelle Tyler. The actress left the show in 2007.
From 2008 to 2009, she then appeared in season 7 of CSI: Miami. She then joined the cast as the new medical examiner, Dr. Tara Price. She had a recurring role in TNT's Raising the Bar in 2008 – 2009, where she played the love interest of attorney Marcus McGrath, acted by J. August Richards.
In 2008, she also appeared as a singer in the Leonard Chess biopic Who Do You Love? In 2011, Echikunwoke played Holly in the fourth season of 90210, where she subsequently appeared in the comedy film Damsels in Distress.
She then played April on Showtime's House of Lies in 2012, and Riley Parker in the legal Made in Jersey also in the same year. In 2014, she co-starred in the drama series Mind Games on ABC.
Megalyn Echikunwoke movies and TV shows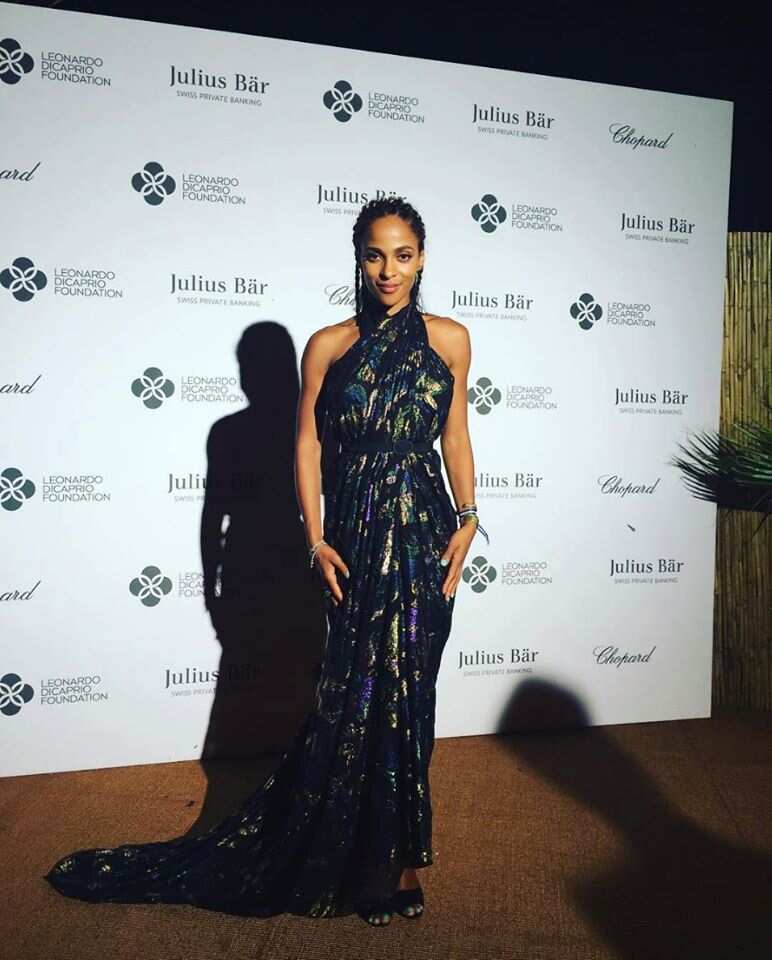 If you love her acting, then you will be happy to know the different she has starred in. They include:
2019 - 2020 in Almost Family as Edie Palmer 2018 - Night School as Lisa 2017 - White Famous as Sadie 2015 - The Following as Penny 2014 - 2015 - Mind Games as Megan 2013 - A Good Day To Die Hard 2012 - House of Lies as April 2011 - 2012 - 90210 as Holly 2011 - Damsels In Distress as Rose 2009 - Raising the Bar as Amelia Mkali 2008 - 2009 - CSI: Miami as Tara Price 2008 - The Game as Cheyenne 2006 - 2007 - The 4400 as Isabelle Tyler 2006 - Supernatural as Cassie 2004 - 2005 - That '70s Show as Angie 2004 - Veronica Mars as Rain 2003 - 2004 - Like Family as Danika 2003 - For the People as Claudia Gibson 2002 - What I Like About You as Karen 2001 - 2002 - 24 as Nicole Palmer 2002 - Sheena as Janel 2001 - Spyder Games as Cherish
Megalyn Echikunwoke husband and relationship
Is Megalyn Echikunwoke married? Most fans are interested in the answer to this question. The truth is that she is still single. For a long time, fans knew about the Megalyn Echikunwoke Chris Rock couple. Megalyn Echikunwoke began dating Chris Rock in 2016 after he separated from Malaak in 2014 and finalized their divorce in 2016. It appears as though that Rock's reluctance to settle down after a messy divorce with his ex-wife is the reason
He had always been clear about not wanting to remarry. At the onset of their relationship, it appeared as though the actress did not have a problem with this since she was reportedly not very keen on the idea of marriage. The Chris Rock Megalyn Echikunwoke relationship was not easy to let go, especially for fans who had become accustomed to seeing the couple together.
The relationship between Megalyn Echikunwoke and Chris Rock was going steady for 4 years before reports emerged that the two had decided to call it quits after years of being together. Both Chris and Megalyn have not addressed the reasons for their split. What was clear to all, though, was the fact that Rock was not willing to remarry. It appears as though the ordeal with his divorce took a toll on him.
Before getting into a relationship with Chis Rock, Megalyn Echikunwoke and Patrick Fugit . They were in a relationship from 2012 to 2014.
Megalyn Echikunwoke is a successful actress. She has been in numerous films, an indication of her immense success. She is a true inspiration to anyone chasing their dream amidst challenges and difficulties.
Source: legit.ng