Nigerians react as lady shares video of car her anonymous admirer got her
Posted on
Legit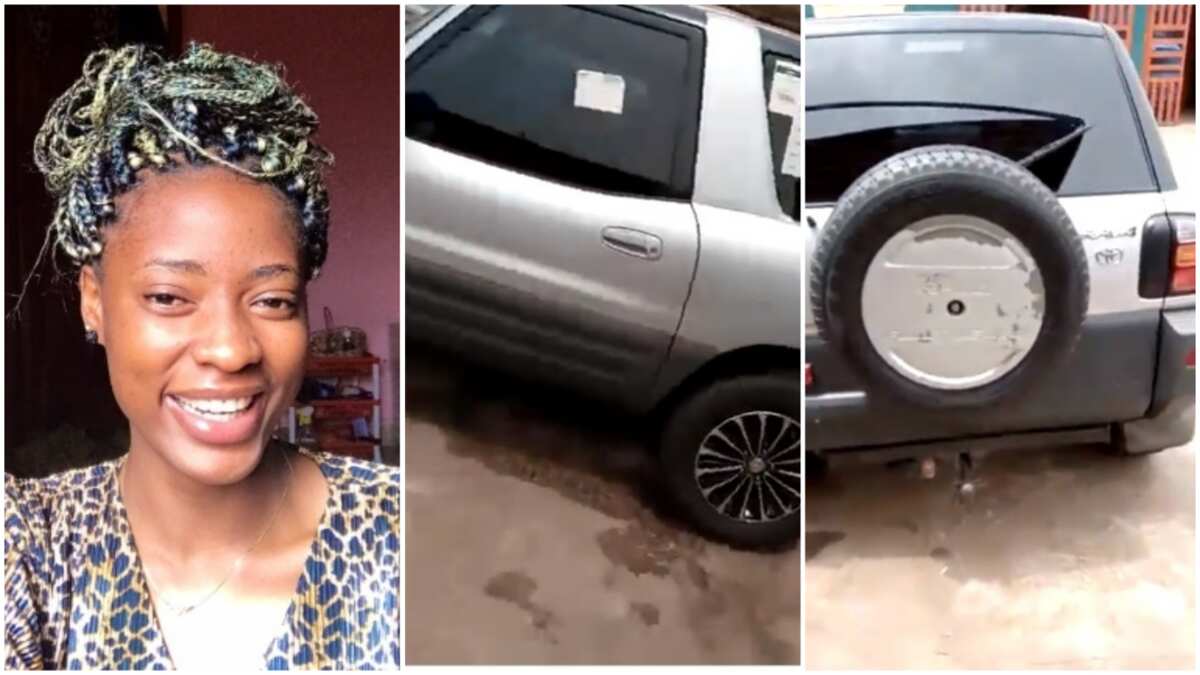 - A lady recently took to social media to share a video of her car gift
- According to the lady identified as @motaraa, an anonymous admirer got the car for her
- The video which has since gone viral has left social media buzzing with mixed reactions
It is a common thing to hear about people on social media who receive gifts from secret admirers who choose to keep their identity hidden. While some people believe this to be true acts of kindness by strangers, there are some who don't think so.
Twitter user, @motaraa, left social media in awe after she took to the micro-blogging platform to share a video of her new car. According to her, the car was gifted to her by an anonymous person with everything in her name.
Sharing a video of the Toyota car, she wrote: "ANON has done it again!!!I woke up to this!!!!This is heaven yeah? Cos This can't be on earth "
PAY ATTENTION:
The video which has since gone viral had over 2,000 likes and over 35,000 views, left many people on social media talking.
While it is common to see people receive food gifts, accessories, perfumes and sometimes, gadgets as gifts from their anonymous, the idea that one would gift someone a car registered in her name without any strings attached, has given social media users reasons to doubt her claims.
Many people have reactions humorously to the post with some posting jokes about what they also got from their 'anon'.
See some reactions below:
PAY ATTENTION:
Meanwhile, when it comes to relationships and the that comes with it, there often is no limit to how crazy heartbreak stories often are. While some are pretty okay to live with, others are simply devastating.
Such is the case of a Nigerian man who whom he showered with love, attention and his finances.
According to a Twitter user, Dr Maxvayshia, the man sponsored her way through school. He also rented an apartment for her and even got her a car to keep her comfortable.
The girlfriend, however, had other plans. According to the gist, she lied to him about traveling to the village to see her parents.
Top 3 Nollywood Stars: Who Earns More Than Others? |
Source: legit.ng