Wilder handed 6-week medical ban after defeat to fury, to return April 23
Posted on
Legit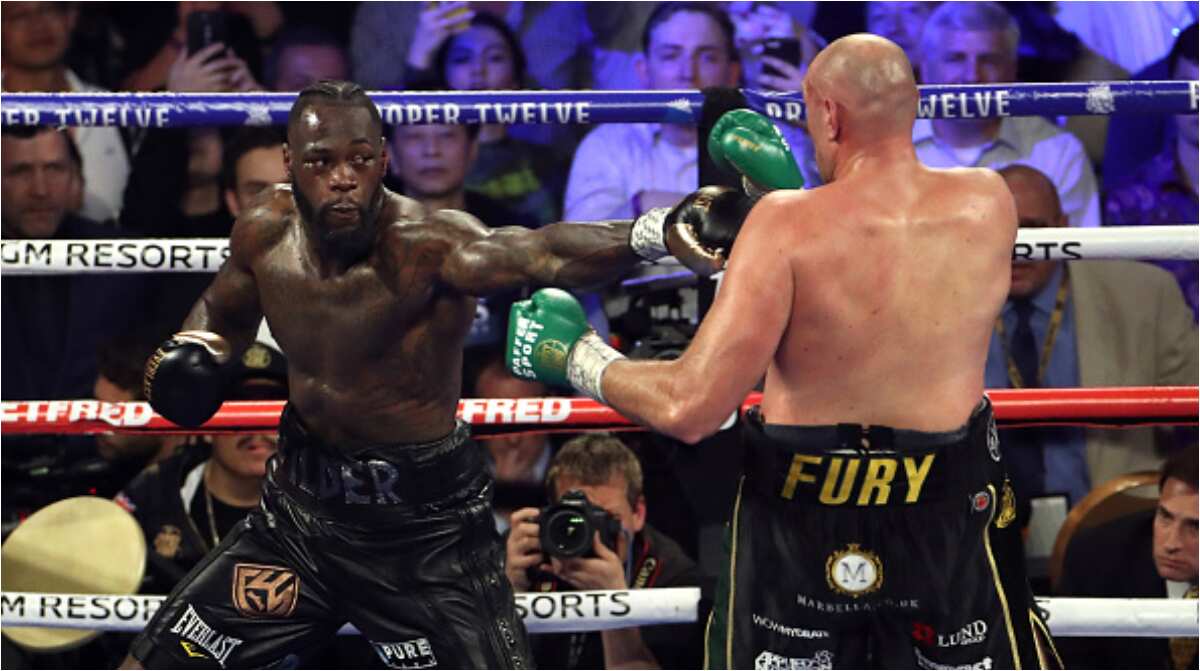 - Deontay Wilder will not step in to the ring to spar for the next six weeks after being banned by the Nevada Athletic Commission
- The 34-year-old had a bleeding ear during his fight with and it resulted into his team throwing in the towel in round seven
- The Bronze Bomber has reportedly said he will activate his rematch clause for a potential trilogy
Deontay Wilder has been medically banned for the next six weeks after he devastating defeat to Tyson Fury.
The former WBC title holder was unstable all through the bout as he was dropped twice in the third and the fight round.
The Bronze Bomber all has a cut in his ear, suspected to have affected his ear-drum before the towel was thrown in the seventh round.
It is understood Wilder was taken to the hospital immediately after the fight and he just needed seven stitches to repair the affect area.
And the Nevada State Athletic Commission have now restricted the American fighter from sparring until 8 April and ca not engage in combat till 23 April.
The 34-year-old still has almost a most to trigger his rematch clause and his current ban will not stop him from seeking revenge.
"The rematch is definitely going to happen. We're going to get it on. I want to get right back to it," he said.
The trilogy is claimed to be set for 18 July but Fury's promoter Bob Arum was the date to be extended to either September or October in Las Vegas.
The winner of the fight is expected to face Anthony Joshua who will take on Kubrat Pulev in June, next year.
Meanwhile, Wilder has blamed his heavy costume which weigh around 40lb made his legs weak during the fight.
He told Yahoo: "He didn't hurt me at all, but the simple fact is that my uniform was way too heavy for me.
"I didn't have no legs from the beginning of the fight. In the third round, my legs were just shot all the way through.
"A lot of people were telling me, 'It looked like something was wrong with you.' Something was, but when you're in the ring, you have to bluff a lot of things."
PAY ATTENTION:
Tyson Fury did not only defeat Deonaty Wilder in the ring to win the WBC belt, he also did not take chances from receiving .
The Gypsy King was still basking in the euphoria of a seventh round technical knock out of the Bronze Bomber when somebody approached him in a post-match conference.
Sports Bants: NFF launches new jersey, is it the best ever? | Legit TV
Source: legit.ng