Giggs undergoes hair-transplant treatment after stress of playing for Man United
Posted on
Legit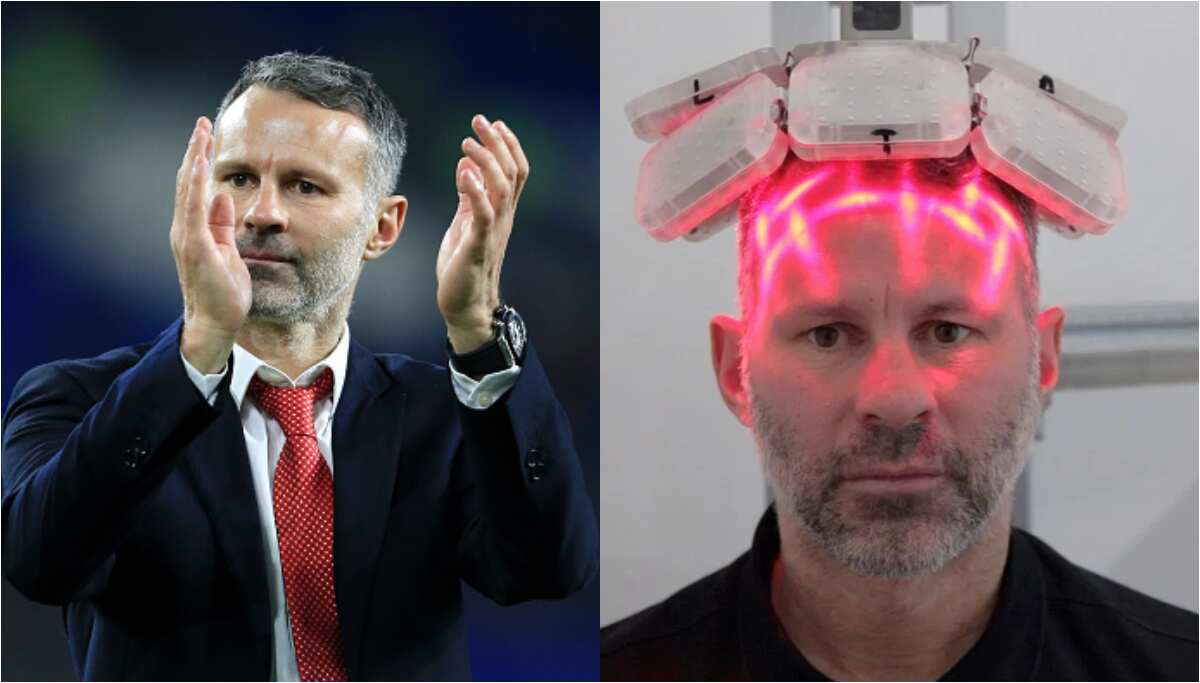 Manchester United legendary winger Ryan Giggs has undergone a transplant treatment claiming his loss of hair was caused by playing most of his career at Old Trafford.
The Wales boss had curly locks but ended up cutting his hair after noticing it was becoming smaller in thickness.
Former Premier League referee Mark Clattenburg also experienced hair thinning and got the procedure done in the same clinic as Giggs.
The Welshman had initially used lasers, lotions and special shampoos in order to solve the problem but finally visited MHR Clinic in Knutsford.
And he was pleased with the results that he ended purchasing a share in the company in January 2015.
Giggs now partly-owns the clinic alongside former England cricketer Michael Vaughan and an expert in restoring hair, Craig Hento .
Explaining the treatment: "It was straightforward and lasted more or less half a day. You can have a rest during it, if you want.
"They numb the areas where you're going to feel it but you can't really feel anything.
"The recovery period doesn't take long. You've got, not scarring, but a few cuts in the back of your head.
"There's a bit of blood on your pillow for a couple of days and then that goes. That's it. You go back to the consultant. They take a picture of the area the work was done every month and then you can see real progress."
PAY ATTENTION:
Meanwhile, Legit.ng had earlier reported that Lego, Danish toy production company, is set to stadium as part of the beautiful move to celebrate the 110th anniversary of the iconic Manchester United home ground.
The Billund-based firm made this known in a statement, saying the models would be released early February in a perfect replication of the great stadium, with the players' tunnel and Sir Alex Ferguson's statue included.
Sadio Mane doesn't care about worldly things - Liverpool loanee Taiwo Awoniyi|
Source: legit.ng