Top interesting facts about Wole Soyinka's children!
Posted on
Legit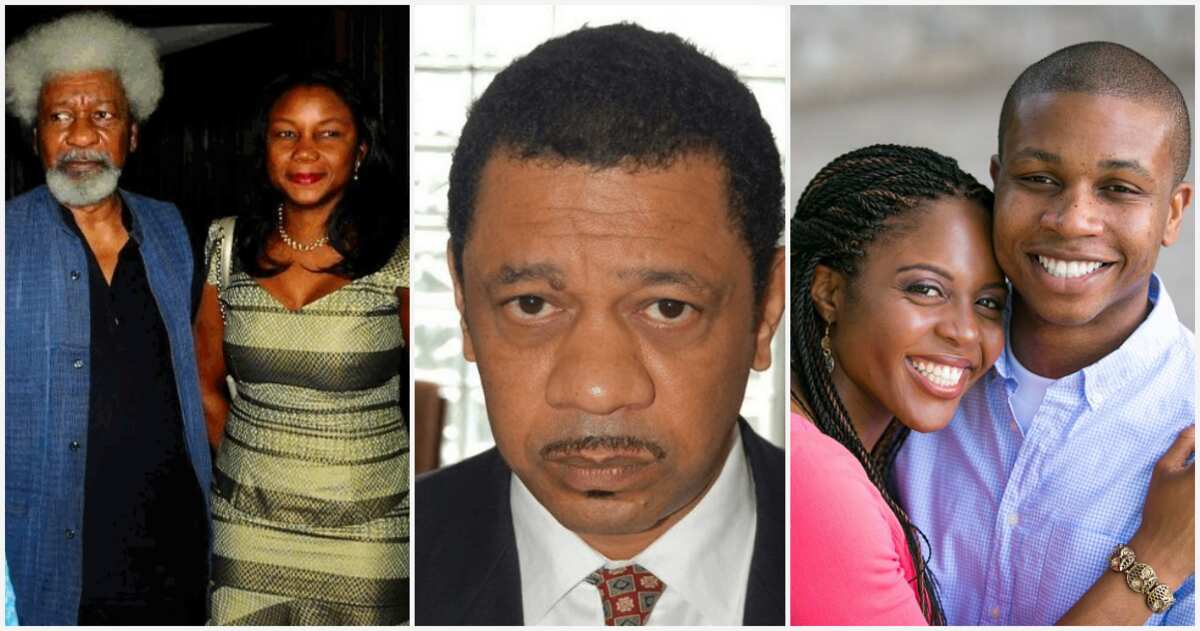 Wole Soyinka is an outstanding person who made a significant impact on the development of Nigerian culture. So it is quite obvious that so many people want to know more about the personal life of such a prominent person. Who are Wole Soyinka children? How many times was Wole Soyinka married? Read to know many interesting facts from the personal life of Wole Soyinka!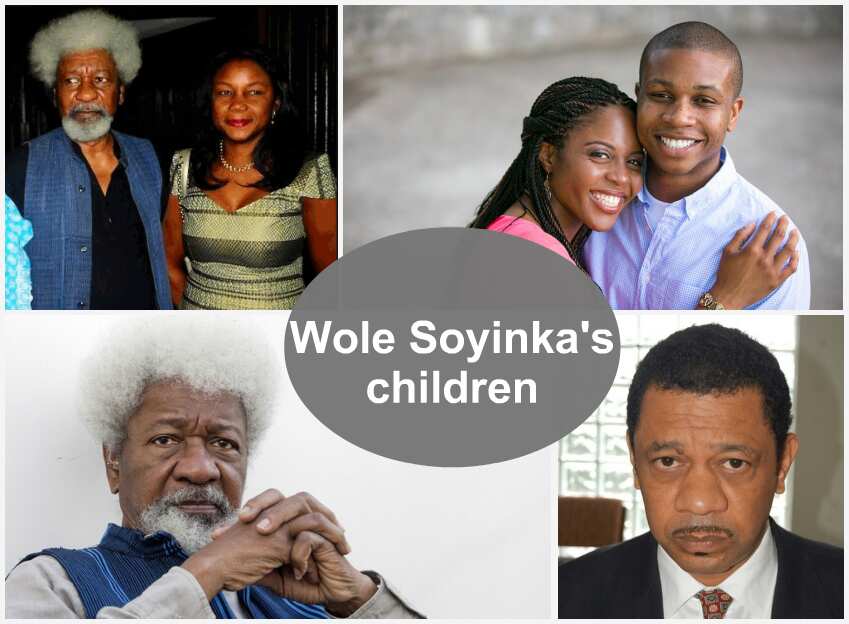 You will probably ask a question "Who is Wole Soyinka?" and the answer will not be so unambiguous. Wole Soyinka is a multifaceted and comprehensively developed personality. His activity is not focused on one subject: you may know him as a poet, playwright, novelist, short story writer, the author of memoirs, essayist, translator, and even as a professor, who worked in Nigerian and American universities.
Each country has those special representatives who enrich the local culture and become famous worldwide thanks to their activity. Wole Soyinka is one of them. People know usually a lot about his books and activity, but how much do you know about his personal life? In this article, you will learn more about the personal life and children of a legendary professor, writer, poet, and dramatist.
Wole Soyinka family
You will be surprised to know that a playwright, who devoted almost all his life to literature, was married three times (two times he got divorced)! Each of the marriages influenced his life and also gave him children.
Wole Soyinka children and wives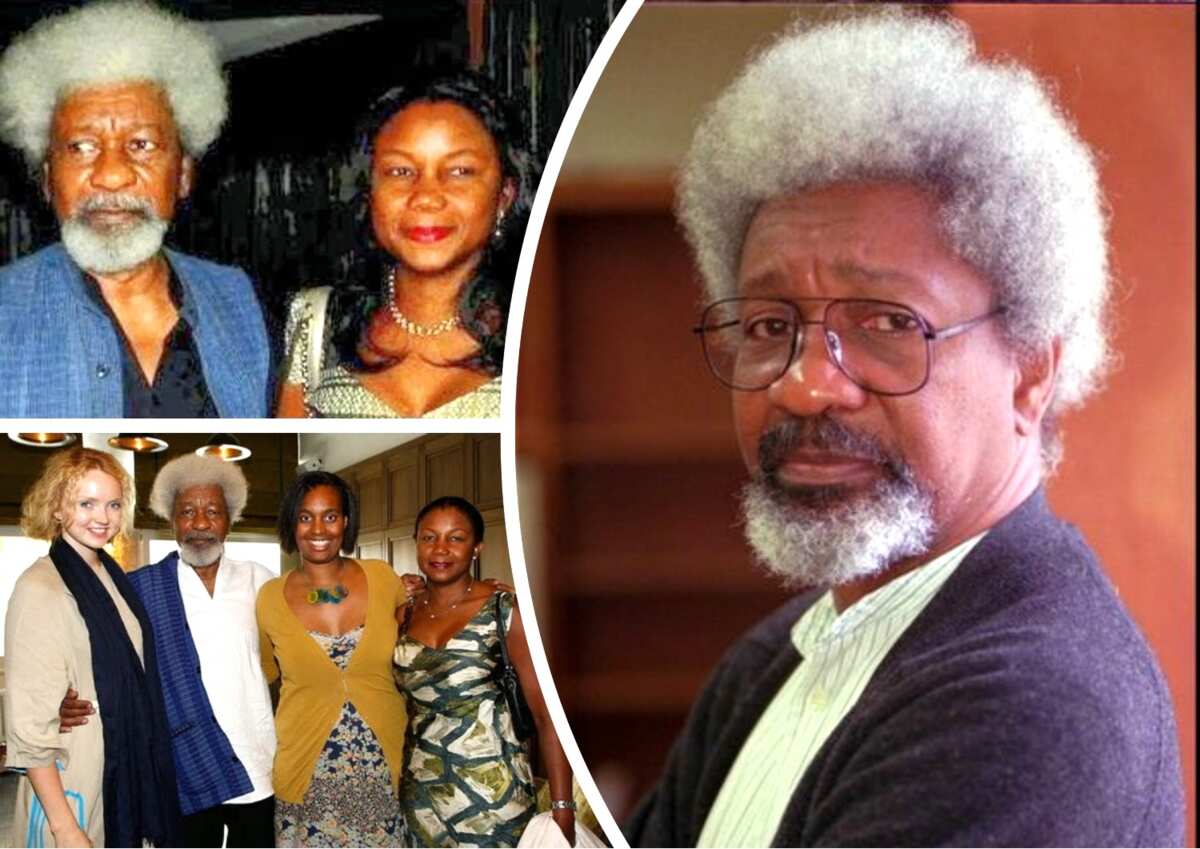 The 1st marriage (1958)
He fell in love with Barbara Dixon, the British writer. She gave birth to their son Olaokun. People know him as a Nigerian medical doctor. Olaokum was born on November 11, 1958.
His primary education includes studying in Ibadan. Later, he left for London to get a qualification of a doctor and hold his practice there. Currently, he is happy in marriage with Lola Shoneyin, the novelist and poet. The couple has seven children.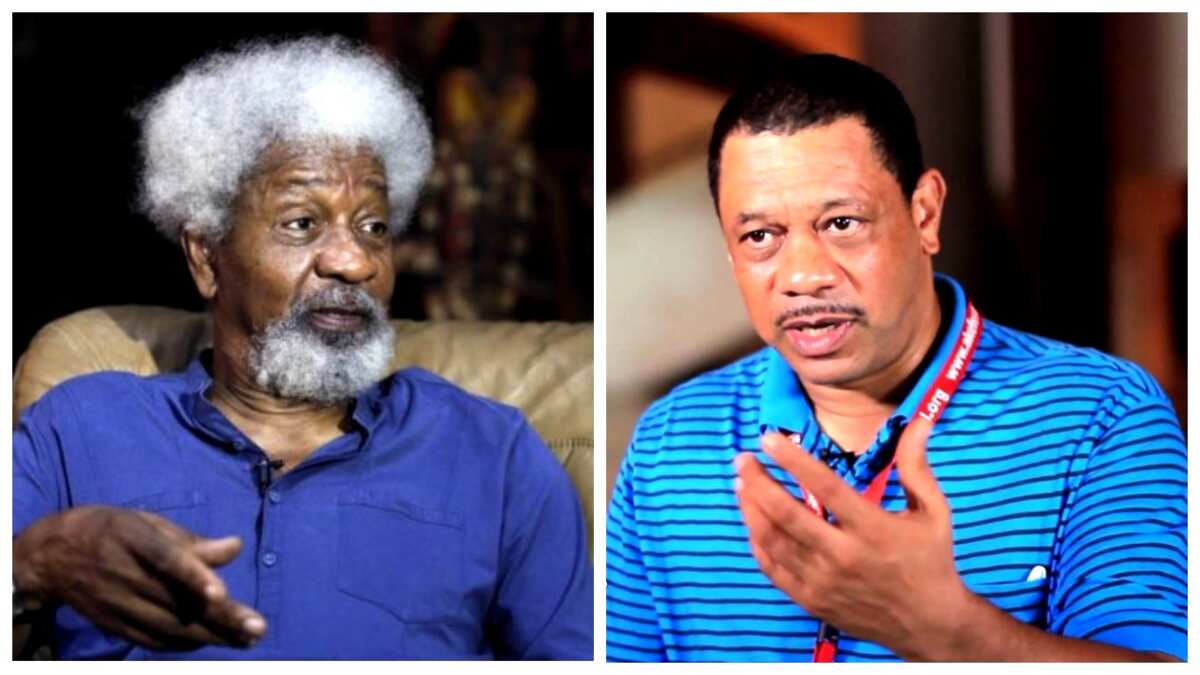 The 2nd marriage (1963)
The next Wole Soyinka's wife was Olaide Idowu. She worked as the librarian in the Ogun State University, Nigeria. Together, they made the family expand its boundaries with three daughters (Moremi, Peyibomi, and Iyetade) and a son (Ilemakin).
Moremi is known for her work on the position of the Senior Special assistant on Migration and Humanitarian Affairs of the former president Olusegun Obasanjo.
People know Peyibomi as a Professor of African and International Politics.
Iyetade was born on June 6, 1965. She got an education at the University Teaching Hospital. During her life, she was a poet and a scientist. However, she left her scientific work in England and studied the theatre. She gave birth to a daughter Oreofe and a son Adeoto. Iyetade died in 2013.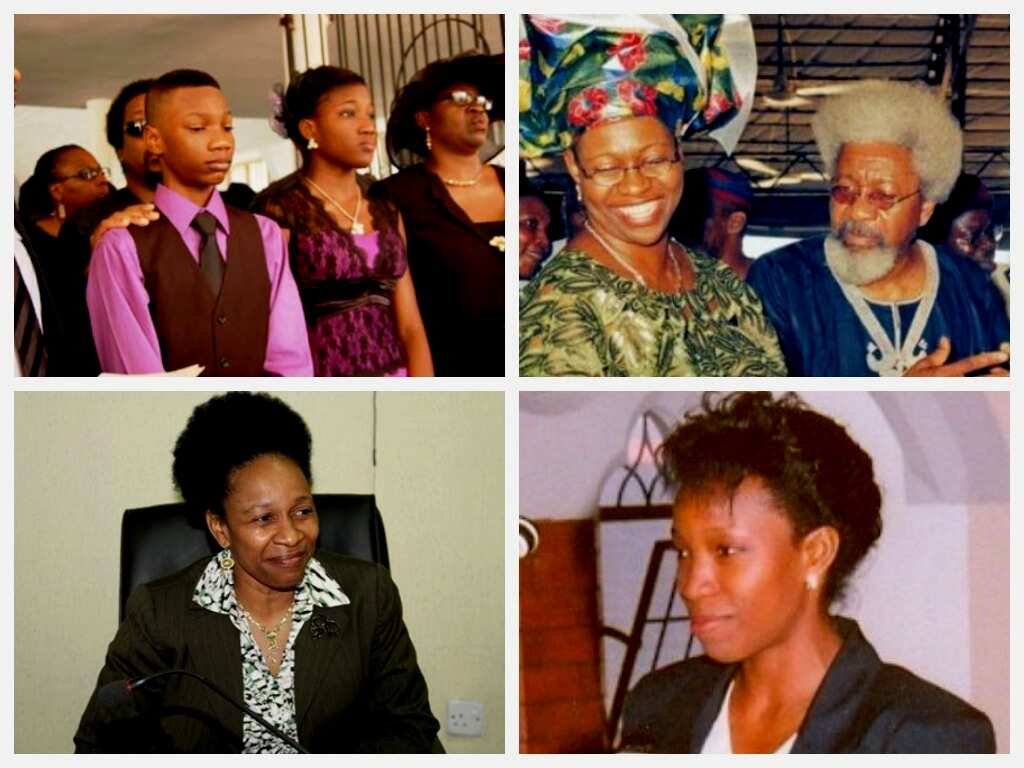 The second son of Wole Soyinka – Ilemakin – works as a media and theatre consultant. People also know him as a founder of Barollo Production. This company specializes in radio, film, TV, and art production.
The 3rd marriage (1989)
This time Wole Soyinka gave his heart to Folake Doherty. She was formerly known as a student of Obafemi Awolowo University, where the professor was giving his lectures. The couple is currently happily married and gave birth to three children.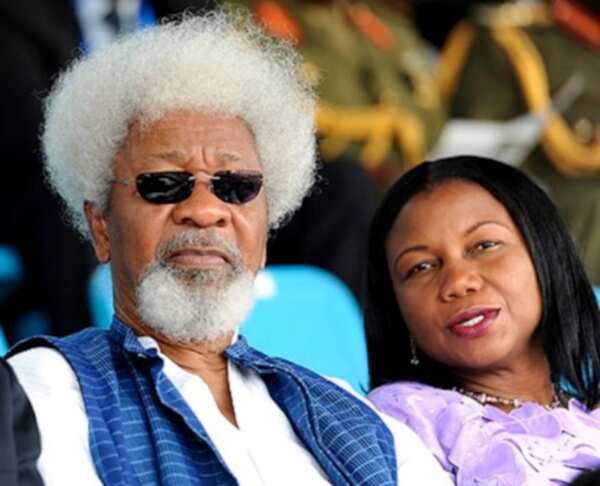 Photo: topetempler.wordpress.com
Wole Soyinka is the first African man who was honored with the Nobel Prize in Literature. However, the path to reward and well-deserved recognition was not so easy as it may seem. His family became a firm ground and the primary support for him on the way to success. Now you know that he is a happily married man and father of seven children.
Source: legit.ng