Hollywood actress Kerry Washington hides her kids from limelight
Posted on
Legit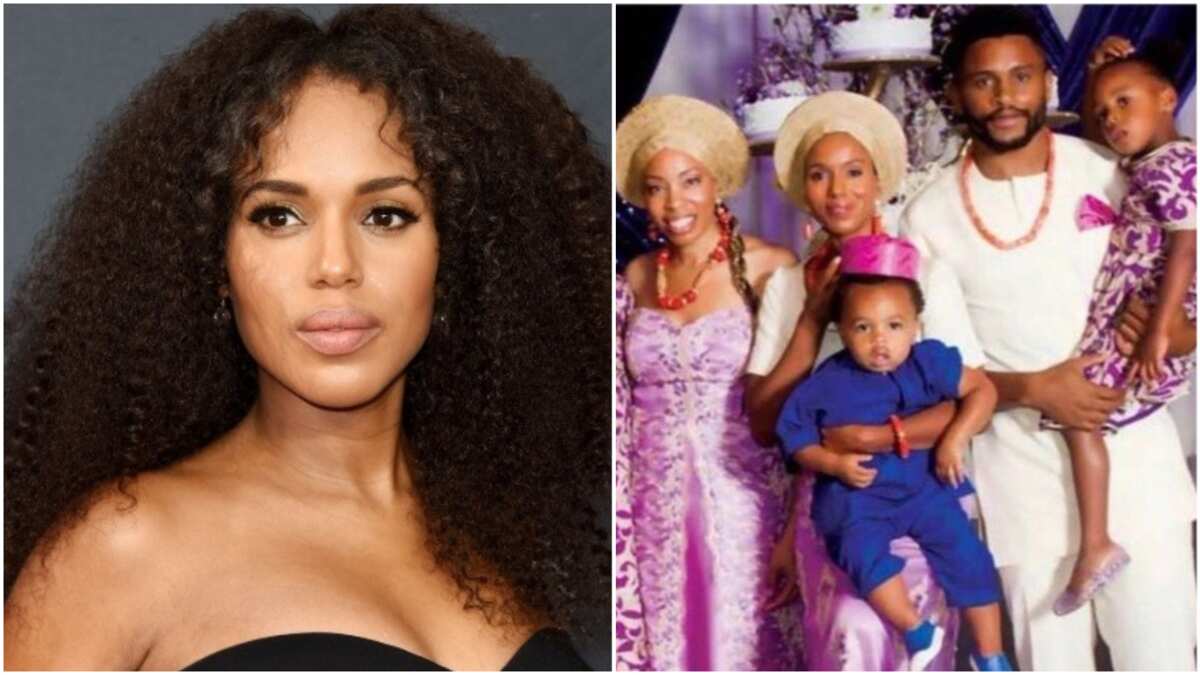 - 42-year-old Hollywood actress, Kerry Washington, has described how she manages to hide her kids from the limelight
- In a recent interview, the actress stated that there are times when she is tempted to share the photos of her three kids but resist the urge
- Washington who is married to a Nigerian man says she sends them to her therapist instead
Believe it or not, not all famous people enjoy the limelight. Some take it as a necessary evil present as a result of their chosen career and as such try hard to keep details of their personal life away from prying eyes.
Hollywood actress might love to be the one and only Olivia Pope, but in reality, she keeps her family life extremely private. While she splashed photos of herself on social media, she barely ever posts any of her husband and kids.
Interestingly, Washington is married to a Nigerian man of Igbo descent. When asked how she manages to keep details of her marriage private, she said that she doesn't bother to say much or even refute rumors. She also stated that she has to resist the temptation of posting photos of her three kids and that when it comes to it, she sends the photos to her therapist instead.
In other news, how do you throw your multi-millionaire of a mum a surprise birthday party? Kim Kardashian had it on lock down,
The angel of a daughter not only surprised her mum with a special birthday lunch, she also managed to have her siblings in tears as they all gathered at their childhood home to celebrate their mother.
PAY ATTENTION:
Will you accept a N4m gift from your lover's sugar mummy/daddy?on TV:
Source: legit.ng