Viral video of man and woman singing duet in grocery store captures hearts
Posted on
Legit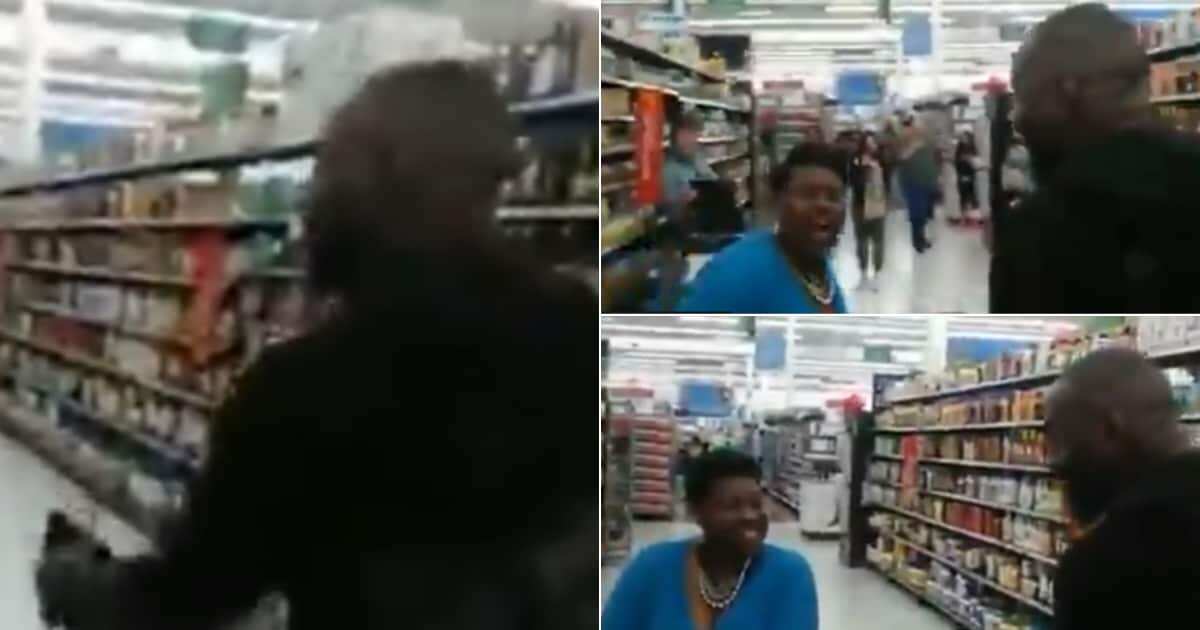 - A video of a singing man and woman has gone viral on social media
- The pair did not know one another before linking up for the impromptu duet
- Social media users were impressed by their stunning singing voices
A man heard a woman humming in the grocery store and decided to join her in their own impromptu rendition of a beautiful song by Luther Vandross and Cheryl Lynn. The pair were filmed and video has gone viral on social media.
Twitter user BlackNoChaser shared the video on social media and revealed that the beautiful song they was called "If This World Were Mine" by Luther Vandross and Cheryl Lynn. Social media users were impressed by their beautiful voices. Twitter user Thecoolbelow said:
"Baaaabbbbby!!!!!! We are just dope for no reason!!!"
While Rosspro said:
"I love beautiful, impromptu moments in life like these. It's moments like these that make it meaningful & worthwhile & let us know it's not all bad. That human decency & the power to embrace and interact with one another in a kind, non-egocentric, self-serving manner still exist"
DrShaRonDukes said: "I just sat straight up in the bed ! Y'all betta sang!!!!"
ZeroDebtTory said: "This was so dope!!! I daydream about stuff like this, except I can't sing. I LOVE THIS SO MUCH"
Ops187 said: "My Black is Beautiful... This made me so proud to be BLACK!!!!"
KarlyRican said: "Seriously my face hurts from the way this made smile!!!!! Wow!!!!"
PAY ATTENTION:
Do you have news to share? Contact Legit.ng
I am a proud Isoko girl - Singer Efezino on TV:
Source: legit.ng