I want people to feel proud to be of African descent anywhere - Jidenna
Posted on
Legit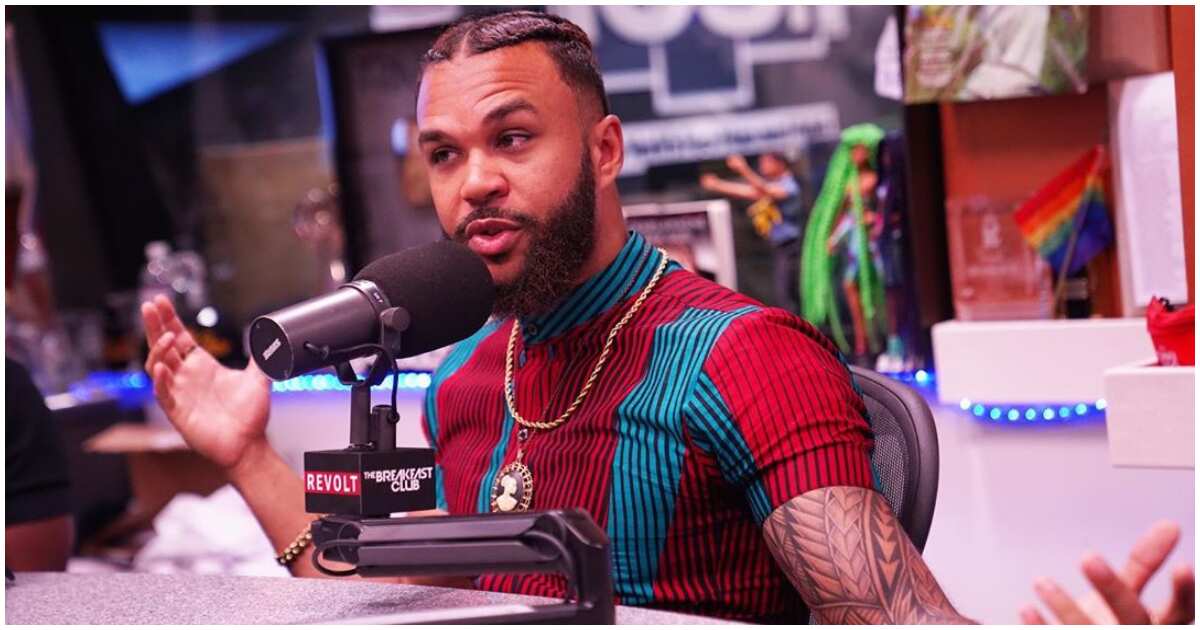 - American-Nigerian singer Jidenna is on tour with his new album 85 to Africa
- The singer's six months stay in the African continent helped him discover the problems of Africans in the diaspora which he noted the song will address
- Jidenna wants Africans to be proud of their roots anywhere they are in the world
American-Nigerian singer Jidenna has proved he is no push over in the global music scene. He is a notable international African artists in the diaspora and is always proud to show off his African root through his African print touch in almost all his outfits.
He is presently promoting his newly released album 85 to Africa across the globe. On his recent visit to Nigeria, Jidenna reveals the travails of Africans living in the diaspora and how he is able to find a balance.
The issue of finding their identity has always been a major problem for Africans living in the diaspora because their often labelled as too American to be African or the other way round, being accused of being too African to be American. This challenge has made many to feel out of place most of the time; they are neither here nor there. Despite the identity challenge, some Africans, Nigerians have been able to find their feet and overcome by getting connected to their roots, among them is Jidenna.
For the singer, it was easier for him to find his bearing because he spent his first seven years in Enugu, Nigeria, before his family relocated to the US. His earliest education was in Nigeria and that form the basis of all education he received later in life and made him see things from the Nigerian perspective or a wider African lens by the time he got to US.
"My first seven years [developmental years] were spent in Enugu, Nigeria before I moved to the United States so that means I learned all the primary things here first. It means I learned how to speak English here first, I learned to walk here, my facial expressions come from here, I gained wisdom from Aunties and Uncles here so by the time I got to the U.S everything I saw was from a Nigerian perspective or a wider African lens."
Jidenna noted that being born in Africa alone does not make you more cultured or know more about the continent's traditional history than those living in the diaspora but researching and understanding the intricacies of the Africa as a continent makes you African. The colonized education system Africans are exposed to has diluted the traditional African continent.
The singer said:
"It's important to be properly educated because not only do we [Africans] not know African history, we don't know black American history and the struggles and sacrifices they made so Black people everywhere could have rights, the feeling of not being wanted in the country you call home and having no flag, no land and to have Africans say you're not African, that hurts them."
Jidenna strongly believes that everything about Africa or being black should be questioned by the people so as to be educated.
"Question everything that you thought was Black or African or Nigerian because that's the only way you can find true answers. If you're trying to properly understand Nigeria, you have to go through the history of different ethnic groups because these groups have been in existence before Nigeria was amalgamated."
Jidenna's new album 85 to Africa was borne out of his six months tour of African continent in 2017. He noted that he wants people to feel proud to be of African descent anywhere in the world.
"I want people to feel proud to be of African descent anywhere in the world. The album really is a soundtrack of global black music without borders, without tribes if you will. I want people to feel that anywhere you go as a descendant of Africa,, you [can] [can] feel at home with other descendants of Africa. I want black people from America to come to Lagos and feel like they are in the midst of family and I want people from Dar Es Salaam to be able to go to Russia and if they see an African community from another country, they still feel at home."
PAY ATTENTION:
Legit.ng reported the story ofa who has huge support from prominent figures like Erykah Badu, Sean "Diddy" Combs and Jada Pinkett Smith.
Chika as she is fondly called became a viral sensation when she called out the enigmatic hip hop artiste, Kanye West, in a freestyle marvel, sampling his Jesus Walks beat.
HELLO! NAIJ.com (naija.ng) upgrades to Legit.ng We keep evolving to serve our readers better.
Skales: I started singing and rapping before I heard about Drake |
Source: legit.ng