Actor Ken Erics' wife reveals he has abandoned their 2-year-old marriage
Posted on
Legit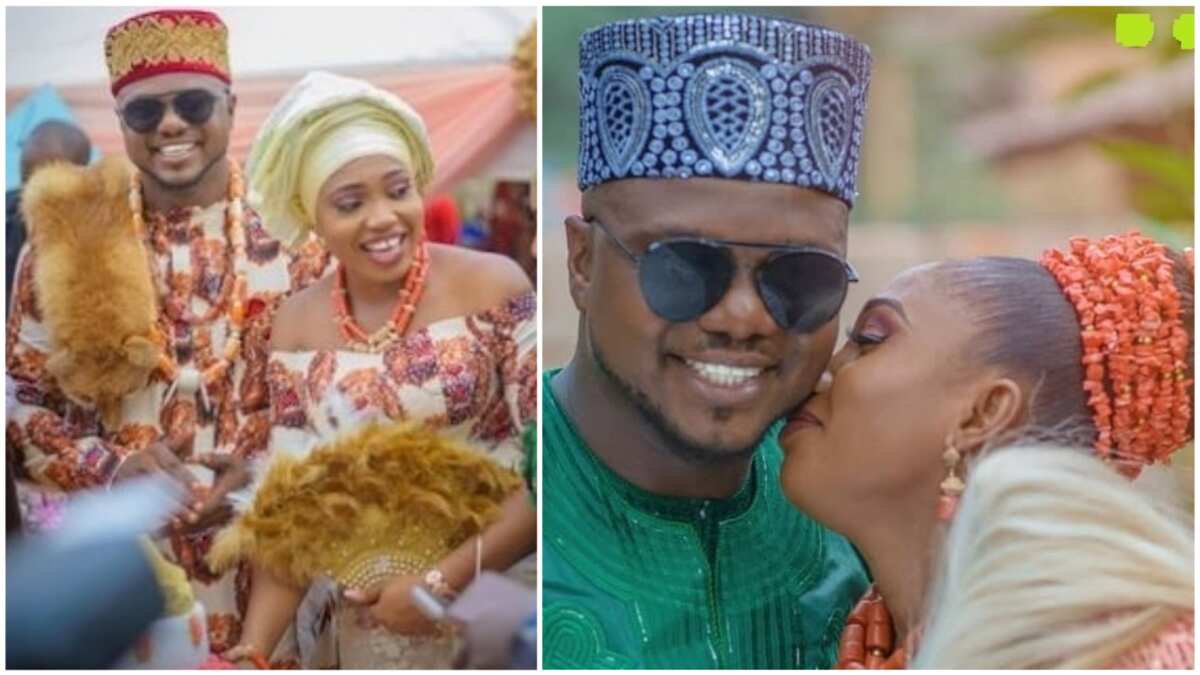 - The wife of actor Ken Erics, has revealed that he has abandoned their 2-year-old marriage
- The lady identified as Onyi Adaba, revealed the shocking news while reacting the news reports about Blossom Chukwujekwu's marriage
- Adaba further revealed that she went through pain and trauma following his abandonment
It appears there these are trying times for celebrity love stories as many of these relationships seems to be crashing at rapid speeds. Earlier on, Legit.ng reported the news of how Nollywood actor
While many people were yet to recover from the shock, news of another actor, Ken Eric reportedly walking out of his marriage surfaced online. The gist was made known by his wife, Onyi Adaba on Instagram.
Reacting to the Blossom Chukwujekwu's failed marriage, she wrote in the comment section: "Is this how all celebrities behave? Coz that's how my own left the house for 10 months. You can't imagine the pain and trauma."
PAY ATTENTION:
See post below:
PAY ATTENTION:
A quick visit to both their Instagram pages revealed that they have since unfollowed each other and have also taken down photos of themselves as a couple.
The post which has since gone viral drew several reactions from social media users, most of whom were shocked.
See some comments below:
ozor_iyanga: If your husband is responsible in this mad age, respect him.
jummycutey: But why should people marry when they are not ready for the marital commitment? You can't be married and want to be living single. Marriage is blissful but it's a continue effort to make it work and make each other happy. Greed of wanting to eat one's cake and have it is why marriage is being demonized in this generation. It's pathetic. God help us all.
msrainmaker: Majority of nollywood actors are gigolos!
bake_withella: Another proof that what's you see on Instagram isn't real just focus on your life and live the fullest...
perfectlyhonoured: Looks can be very deceitful. Thought this Ken Erics was a gentleman.
nuella_best30: I have been waiting for Ken Erics story to pop up since... His marriage has been HELL... !!!
ikedeus: The worst mistake one can do is to marry a celebrity be it male or female.
PAY ATTENTION:
Meanwhile, Reports about Blossom Chukwujekwu's crashed marriage further suggested that the actor left his wife for his ex-girlfriend, Lilian Esoro, who is reportedly pregnant with his child. Well, it appears Lilian Esoro is removing herself from the rumours as
Lilian Esoro who took to her Instastory, expressed how hilarious the rumours were and she did little to hid her amusement, hailing the rumour peddlers as well.
Top 5 Nigerian couples proving love does exist in this world |
Source: legit.ng