See beautiful Alaafin of Oyo's wives
Posted on
Legit
Do you want to know how many wives does Alaafin of Oyo have? There is controversial information about this question, but in this article, we tried to figure out the truth. Read on to see the youngest and the first queen of the monarch and other known facts.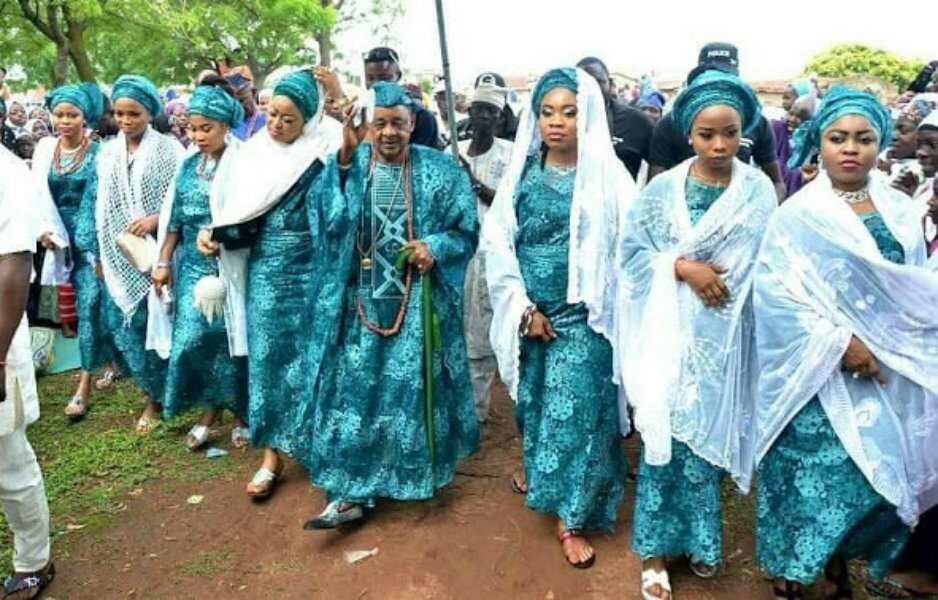 What is known about Alaafin of Oyo wives?
Alaafin of Oyo is known as one of the most respected Yoruba monarchs. Recently, there was the ability to see all the Alaafin of Oyo wives at the celebration of his daughter's wedding.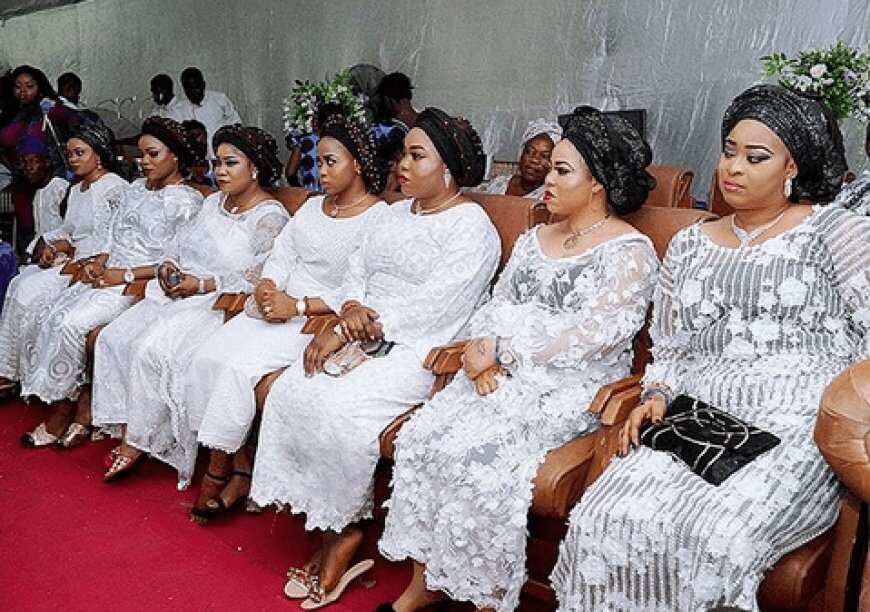 According to , the monarch is married to seven women, but some other resources say that he has only four wives, other confirm the number is seven wives, some talk about even ten wives. At the photo from the wedding ceremony we can see these beautiful women around the monarch. The number of his children is also unconfirmed, but it is known for sure that he has not less than 20 children.
Here we gathered the information about monarch's wives, and we should start our overview with Ayaba Abibat Adeyemi - Alaafin of Oyo first wife. Now she is an 80-year-old, highly-revered woman, she has the same age as the monarch. Their marriage lasts for 58 years, and she is the mother of monarch's first children. See also: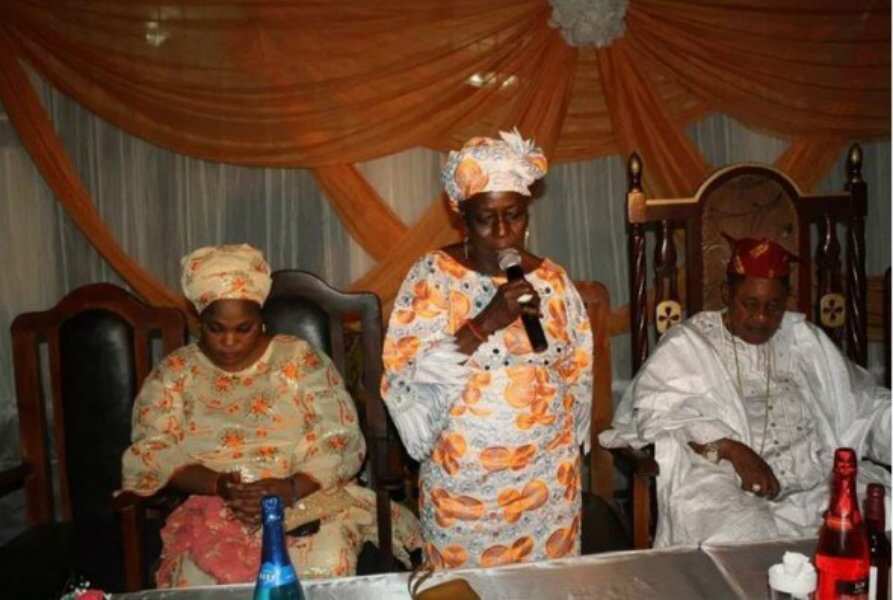 As for Alaafin of Oyo youngest wife, her name is Badirat Adeyemi, she is also known as Olori Ola. She is very popular and active on Instagram, she has more than 127000 of followers and numerous adorable photos. The youngest wife is 28 years old, and she is a mother of two twin boys.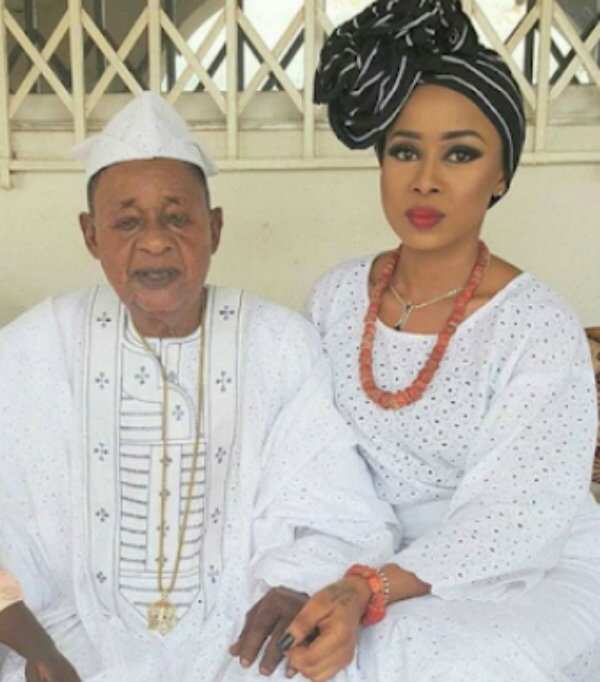 The young queen is always with a monarch, and they are very close. Badirat Adeyemi is also very close with another young wife of the monarch. Her name is Queen Memunat, and it seems like the youngest wives are the best friends.
Unfortunately, not many details are known about other wives of the monarch, but there are several photos of how they spend time together. See also:
For example, there are photos of Alaafin shopping with his four wives, they have shopping time in London. Their bright Ankara dresses attracted much attention. Alaafin of Oyo also likes to spend time in boxing training, and some of his wives like the sport as well.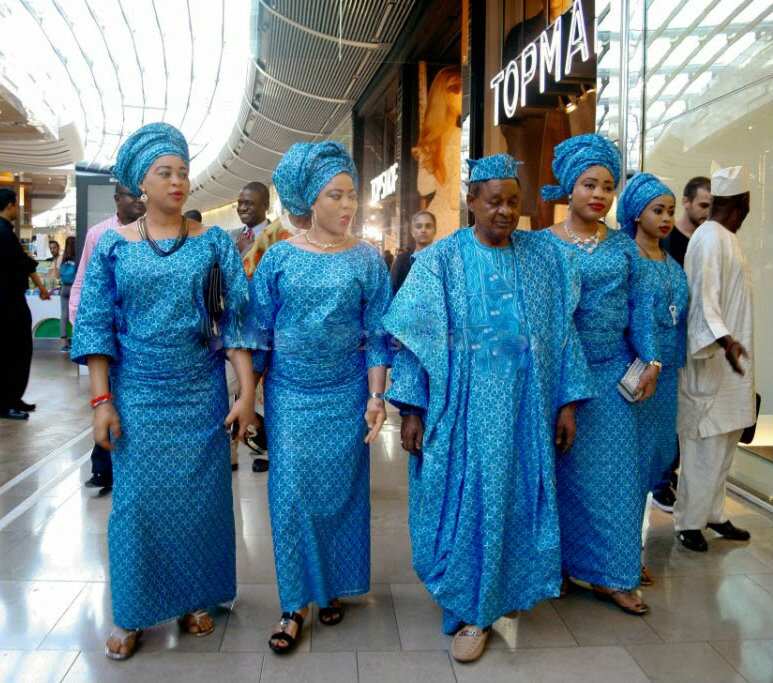 Lamidi Adeyemi III is the Alaafin of Oyo, in other words, traditional ruler of Oyo empire. In his age of 80, he continues to hold the position of ruler and follow quite an active lifestyle. Who knows, maybe in the next post we will talk about Alaafin of Oyo new wife.
Source: legit.ng