Self-acclaimed minister of God arrested after snatching car from taxi driver
Posted on
Legit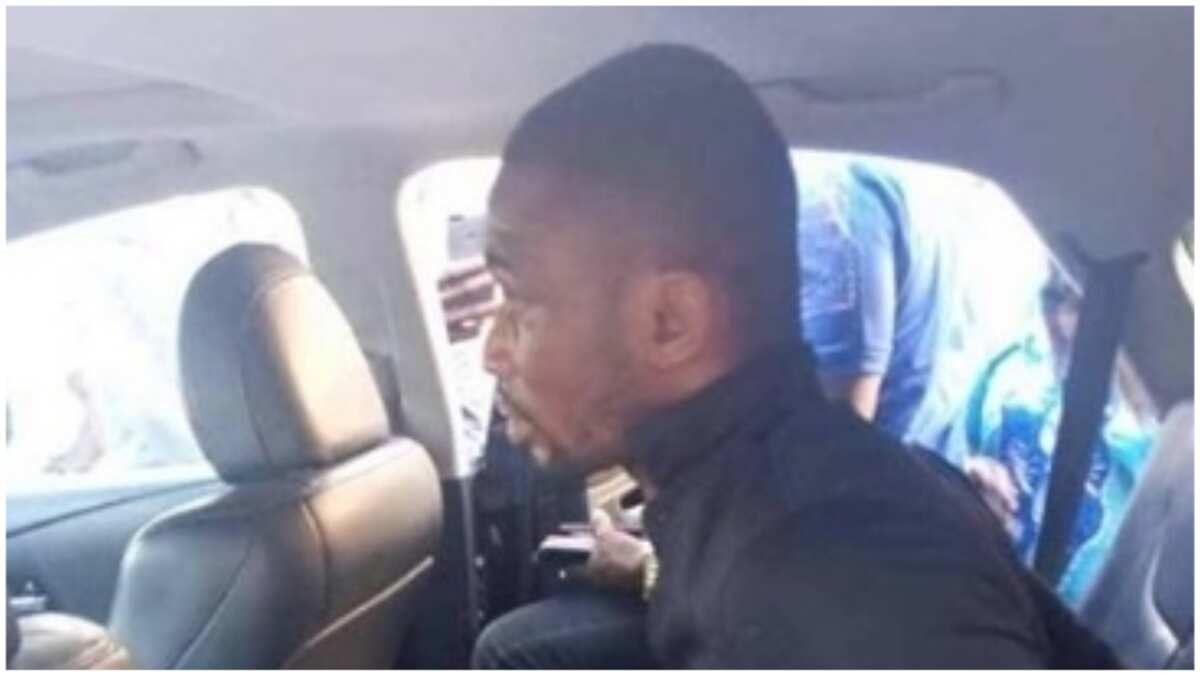 - A Nigerian lady has taken to social media to recount how a man snatched her car from her driver
- According to her post, he tricked the Uber driver into leaving the car when he convinced him to use an ATM
- The thief who was caught on his way to the east, claimed to be a minister in RCCG and was about to wed
A Nigerian man claiming to be a minister in the Redeemed Christian Church of God, was recently caught by the police after he snatched a car from an Uber driver. According to the gist, he tricked the driver into leaving his car keys in the car while he checked the ATM.
The police got involved and the car was soon tracked. The lady who also runs an Instagram beauty shop, @pineyes1_beauty, revealed that the thief was already on his way to the east when he was caught.
She wrote: "I just can't keep this testimony to myself! Yesterday was hell for me! The above thief snatched my Corrola from my one of drivers yesterday, around 4am,he tricked him to check his credit alert at the atm,unfortunately my stupid driver obliged leaving the ignition on,next smart man zoomed off with my car.car I just bought less than 2months,and gave to the driver,that was how madness Caught me yesterday oo,what more can I say but thank you Jesus! "
PAY ATTENTION: P
"Thanks to my wonderful inlaw,and his team of men that acted so fast,my car was tracked and retrieved from this idiot at sagamu, b*stard was already driving my car to the east, I just have to share this testimony, I know lots of Uber/ taxify investors that loose those car snatchers and will never be found,but my story is different, plz help me that God.
U can imagine coming back from travel after all that relaxation and boom bad story face u. My God is just wonderful, my hard earned money! Ahhh‍♀️.To every customers and friends I ignored their massages and calls, I'm so so sorry! It was beyond me. Hot piece catch me yesterday . My God is greater"
PAY ATTENTION:
She revealed that the man in question claimed to be a minister in the Redeemed Christian Church of God and was set to be married.
She wrote: "The police is doing their job now,my car has been released to me ,I am calm now ,all is well and The CAR SNATCHER will definitely pay for his crime! Oga claims he is a redeem minister, and abt to marry! See how these bad eggs bring bad names to church of Christ ‍♀️,and someones daughter was abt marrying an ARM-ROBBER, he messed with daughter of Zion, him cup come full."
PAY ATTENTION: Do you have news to share?
What is the problem with Nigeria? | Street Gist on
Source: legit.ng