7-yr-old girl who looks like Rihanna lands major modelling contract
Posted on
Legit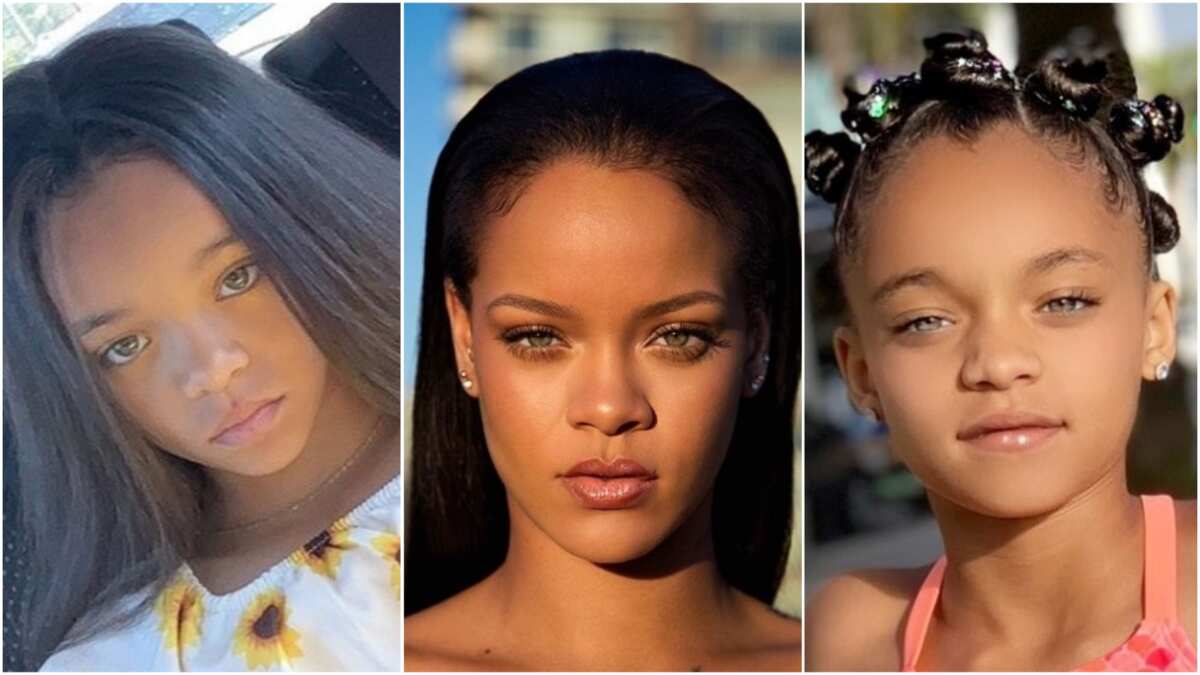 - 7-year-old Ala'a Skyy who looks like pop superstar, Rihanna has landed a major modelling gig
- The young beauty was signed by an international natural hair product brand, making it her first of many to come
- 45-year-old model boss, Tyra Banks, has also promised to offer the young girl a deal as well as be her mentor as she explores her new path
Legit.ng earlier , who instantly got famous after the singer shared her photo on Instagram in shock of how much resemblance they share.
Since Rihanna shared her photo, many social media users have agreed that if doppelgangers are real, then Rihanna must have found hers as they could pass for twin sisters or mother and daughter.
The photo which was shared by the singer amassed over seven million likes on Instagram with thousands of comments. With her new fame, the 7-year-old girl, Ala'a, was sure to have a bright future in the world of modelling.
Barely a month after the photo went viral, international natural hair products brand, The Mane Choice offered the young girl a huge modelling contract and she made her first ambassadorial appearance on August 10, where she took photos with people and signed on the life-changing deal.
Ala'a who is stepping into the modelling world is sure to have just landed her first in the long-line of many deals that is to come.
Interestingly, 45-year-old model boss, Tyra Banks also contacted the beauty and promised to offer a deal and help her in the modelling business as well.
It was gathered that the 7-year-old faced time Banks and was adviced to mind her studies as modelling will always be an option for her.
With her long, healthy hair, a supportive mother and a face exactly like Rihanna's, the future is bright for this young beauty.
Meanwhile, a young
Six-year-old Ivanah Campbell went viral for her dancing and her moves gathered her 141,000 followers on Instagram.
PAY ATTENTION:
Do you have news to share? Contact Legit.ng
Meet Madam Abimbola Idowu, the 71-year-old model on TV:
Source: legit.ng