Don't create fear in your hearts over federal might - Saraki tells supporters
Posted on
Legit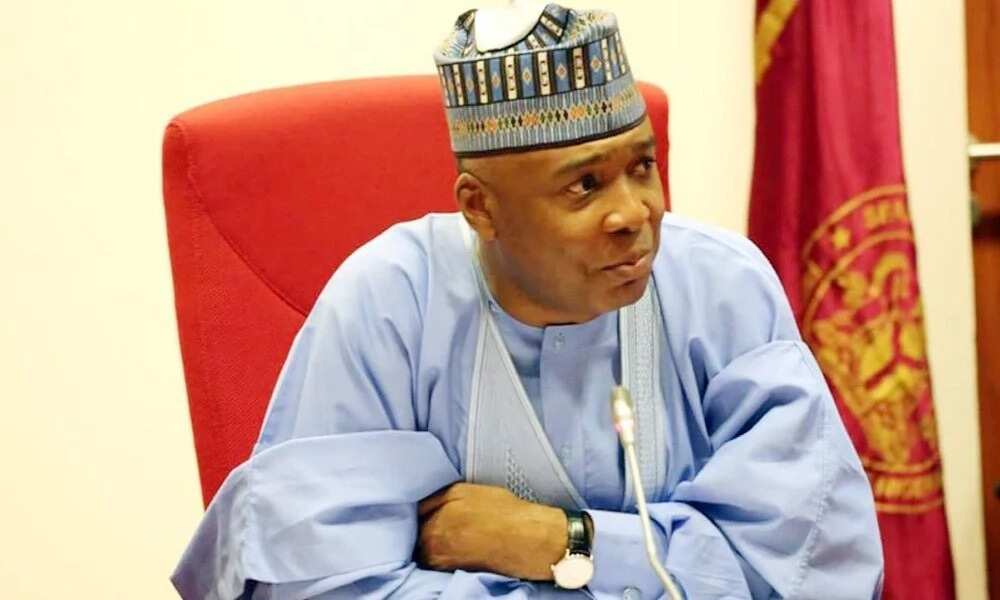 - Bukola Saraki has warned his supporters against fear of federal might
- The Senate president said PDP would not only sweep the elections in Kwara state, but would win the presidential election by the grace of God
- He also pleaded with the aggrieved party members to sheath their swords and work for the victory of PDP
The president of the Senate, Bukola Saraki, on Sunday, December 9, urged his supporters never to be afraid of federal might as the 2019 general elections draw near.
Saraki said the the Peoples Democratic Party would not only sweep the elections in Kwara state, but would win the presidential election by the grace of God.
Daily Trust reports that Saraki while, speaking at the inauguration of a 42-man campaign council for the state PDP at the ABS Constituency Office, Ilorin said, PDP leaders in the state had all what it takes to win next year's general elections.
"Don't be afraid, don't create fear in your hearts, I have heard all the talk of the opposition about using federal might," Saraki said.
"But we have seen it all. We saw it in 2003, we saw it in 2015, or don't you know that they used federal might in 2015? In 2015, with federal might, we defeated them. It was you people that God used then, and in 2019, with those who have come to join us, we will defeat them again," he added.
The Senate President further charged members of the campaign council to demonstrate utmost faithfulness in the discharge of their duties to achieve the desired results.
He also pleaded with the aggrieved party members to sheath their swords and work for the victory of PDP.
Meanwhile, Legit.ng previously reported that against any attempt to override President Muhammadu Buhari's veto on the Electoral (Amendment) Bill 2018.
PAY ATTENTION:
Adeola said those making the calls to override the president's veto did not have the interest of Nigerians at heart as they were not bothered about the success of the 2019 general elections.
The lawmaker said he would not support any move in the Senate to do such, adding that the plan was counterproductive.
Buhari to contest for presidency in 2019! - on
Source: legit.ng