Buhari, Omo-Agege meets in Aso Rock as Senate backs call for soldiers on highway
Posted on
Legit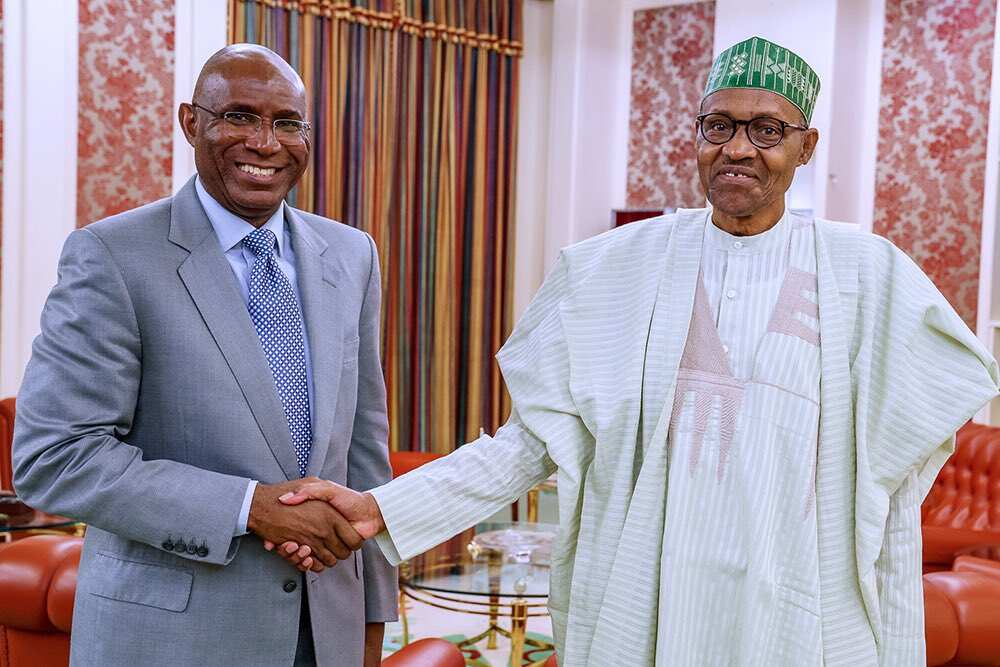 The deputy president of the , Ovie Omo-Agege, on Monday, July 15, met with Muhammadu Buhari at the Aso Rock Presidential Villa, after which he spoke on the level of insecurity in the country.
Omo-Agege hinted that the Senate, being the upper arm of the National Assembly, wholeheartedly supports the deployment of soldiers to highway as a means of curbing the incessant cases of across the country.
Omo-Agege said the Senate would support the call by the vice president, Yemi Osinbajo, who spoke recently at the home of Pa Reuben Fasoranti, the leader of Afenifere, whose daughter was murdered by gunmen along the Benin-Ore road.
The senator said the deployment of soldiers across the highway was not something to encourage ordinarily, but that the current situation called for it.
"As much as possible, you will want to keep the military in the barracks but because of the exigencies of the moment we have no choice but to encourage that.
"Nigerians need to be assured of their safety at all times; that is the essence of governance as guaranteed by the constitution.
"Therefore as canvassed and indeed ordered by the vice president, that we have the army provide security at the check points, if that will go along way to prevent this kidnapping and banditry, why not?" He asked.
He rated the fight against armed banditry in Zamfara as successful, adding, however, that more needed to be done by the security agencies in the state.
"We are encouraging them to do that because Mr President has provided everything that ought to be given to them, everything in terms of funding received, in terms of acquisition of weaponry to that has been provided for them," he said.
Source: legit.ng