North will retain power in 2023 - Unongo
Posted on
Legit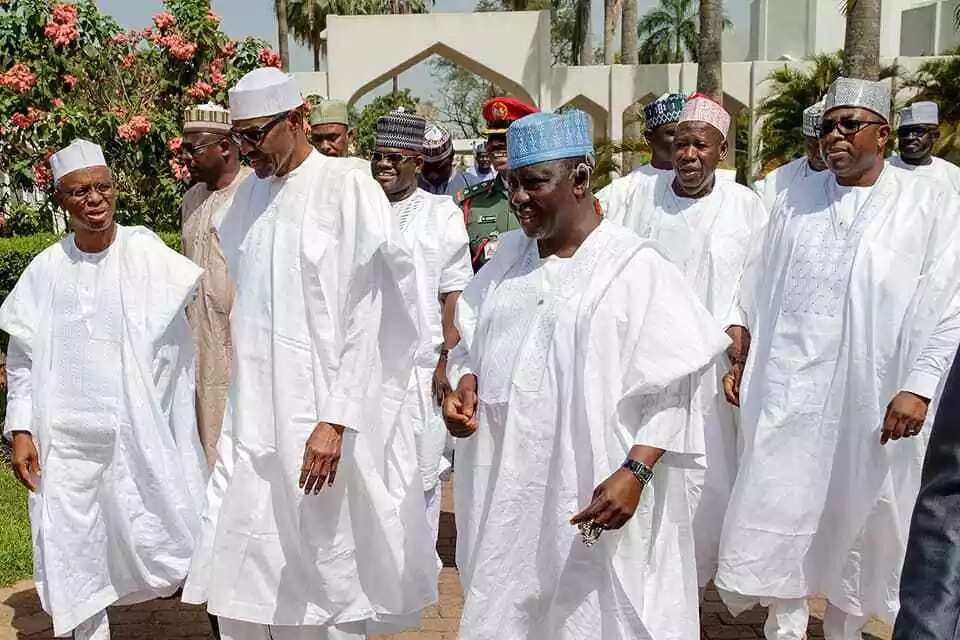 - Paul Unongo described the 2019 general elections as freer than the 1993 own
- The former minister said the north has everything to retain power in 2023
- The former chairman of the Northern Elder's Forum said the north respects President Buhari
Paul Unongo who is a former minister and ex-chairman of Northern Elder's Forum has predicted that the north will still retain political power in 2023 and produce the next president.
In an interview with The Sun, the elder statesman said the north is well positioned to retain power in 2023.
Unongo said the 2019 election was freer than the 1993 own as ordinary people in the north voted overwhelmingly for President Muhammadu Buhari.
He said: "The poor people in the North look at Buhari as belonging to their constituency and 80 per cent of the people in the North are poor; they would vote for Buhari any time any day. He was really worshipped by the ordinary people, so within this contest, the election was freer than June 12 of 1993.
"But there is a significant thing that I support; the activities of President Buhari and Nigeria National Assembly in recognizing that a very serious event took place in Nigeria on June 12 and that June 12 should be immortalised and Nigeria should be remembered by June 12."
The former minister said although the country's democracy is growing, "for now, the North will give the leadership because they have an overwhelming population if they keep the unity of the North intact. I am from the Middle Belt and I fought the hegemony of the far North. We wanted to have our own Middle Belt region and we fought and went to the constitutional conference with the like of Patrick Dokatry, myself and the late Joseph Tarka, I was the secretary and we insisted that they should create the Middle Belt state and grant it independence, but Nigeria was too concerned about protecting what they will look at as estate and the Middle Belt never came, but Gowon came to power and many regions came from the Middle Belt, we had the Benue-Plateau state, we had Adamawa and Taraba as their own states….If you have satisfied the West, you have to satisfy the East and the North, the North is bigger than all the others put together.
"The challenge for the Northerners is that they have the ingredients to quicken the face and practice of democratization in Nigeria because northerners are not greedy and they don't insist, they believe that whatever happens is the will of Allah and that only Allah gives leadership."
Meanwhile, a former presidential aspirant on the on the platform of Social Democratic Party n 1993, Dr Uma Eleazu, has said
Eleazu who was a member of the committee that drafted the 1999 constitution and in 2006, served in the committee set up by former President to look into the constitution, stated that only true federalism can save the country.
The experienced politician stated that Nigeria is drifting into a precipice.
Follow LEGIT to keep pace with the latest news!
Nigeria Latest News: Emir Sanusi Says Mosques Should be Converted into Schools |
Source: legit.ng