Odunsi - Star Signs is a track that will make your day
Posted on
Legit
Have you watched the video to Odunsi - Star Signs that has just been released? The Nigerian star teams up with Runtown to drop one of the coolest videos around. If you love excellent music with a video that is on point, with no obscene clips and all, then this is the excellent tune for you. After all, everyone has been talking about this dope video and you can see why.
The collaboration of the artists reveals the perfect work of dedicated and talented musicians. The artistic approach used on the video, not to mention the vibrant colours that blend seamlessly make it one of the best-choreographed tunes. The idea of blending different cultures turns out to be a great idea after all. It is also an excellent proof of just how easy it is to turn great music into a hit.
Odunsi - Star Signs description
Released: 5th July 2019 Genre: Afrobeat Format: Video and audio Length: 3:01 minutes
What started as a love for the African dance culture turned out to be a classic rendition of party songs and cultural activities that go on at these functions. Being the 11th track on his Rare. album, the Nigerian star keeps shining and turning everything he touches into gold. The singer comes together with the pon pon master, Runtown which is what led to the delivery of this classic record.
Odunsi - Star Signs lyrics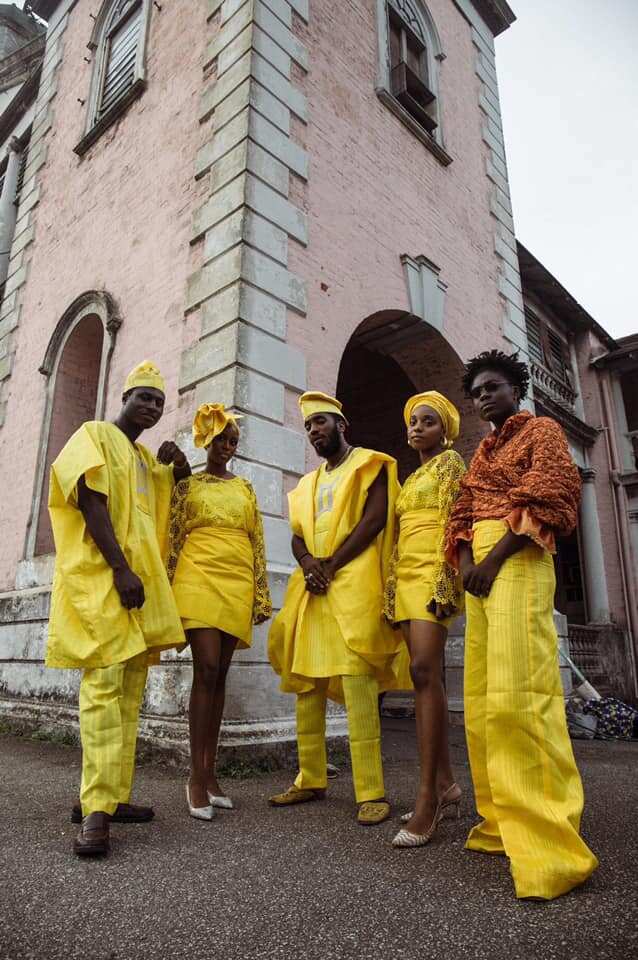 With such an excellent tune and video, it is not surprising that you will be hitting the replay button every time you listen to the jam. Like all his previous songs, this is an instant hit and the reactions of fans prove this. Check out the lyrics below.
[Intro]
Star signs
[Chorus]
I'm in love with girls who like to party
Drink bacardi straight and talk about star signs
I'm in love with girls who like to party
Drink bacardi straight and talk about star signs
[Verse 1: Odunsi]
Oh you got a thing for me
Tryna give up that thing for me
Now she stalking my socials
Tryna get into my mind
You should know better
You're go-getter
We just young and reckless
Now she holding on to my necklace
[Chorus]
I'm in love with girls who like to party
Drink bacardi straight and talk about star signs
I'm in love with girls who like to party
Drink bacardi straight and talk about star signs
[Verse 2: Runtown]
Night till the morning
Craving your loving
I wanna know
Are you gonna be my ride or die
Say why you playing both sides
She a prima donna
In love with the commas
She don't want no lover
She no care about star signs
She only care about dollar signs
Calling on you
That girl with the biggy something
Say baby girl gimme something
Calling on you
Say everytime the music bangin'
They know say it's a sound God something
I'm in love
I'm in love
I'm in love
With the gyal dem body so fire
Girl wey like to keep it low profile
Girls wey go turn up when they link up
Girls wey go manya when they link up
Girls wey to morning dem go still fine
Now we can talk about star signs
[Chorus]
I'm in love with girls who like to party
Drink bacardi straight and talk about star signs
I'm in love with girls who like to party
Drink bacardi straight and talk about star signs
:
Odunsi - Star Signs reviews and reactions
Apart from the lyrics that are catchy and interesting, the fact that those who have watched the video before have had only the best things to say about this video is already impressive. The Engine, as Ondusi is commonly known as, has actually outdone himself here. Check out a few of the sampled comments from YouTube.
Princess Destiny: Wow the way u merged the whole arsty universe vibe w the african aesthetic without seeming confused is amazing. This video is truly something of a dream thanks sm John Cee: Im literally moving towards AFRICAN music/artists.. I'm fed up with this western crappy music lacking substance. Let's talk about star signs.. I love the vibe... Smooth.. The track, lyrics,melody, and the culture wear is BEAUTIFUL. HomieSlyTM: One time for Odunsi x Runtown, this dope... No nu*dity x Sh!T. If you're Gemini like for Heaven sake. Collins Owusu-Mensah: this right here is a masterpiece! really impressed by the innovative yet traditional sounds. big love to all my african people around the world! Olubunmi Oz: This is simply amazing. I like how Odunsi and Santi are taking the bull by the horn in terms of the artistic direction of their videos. The colours are vibrant, theme is definitely not discriminatory and the setting is chill. The video appeals to me a whole lot. Here before 10k view before I forget. Azemazi Gilles: Since the release of "Tradition" EP, anything Runtown touches turns to gold.. Love this one die.. Precise singing. Lotta confidence from both stars.. Signs of greatest.. Julz Boy Johnny: This is a vibe.The aesthetics so relaxing. Everything about it is on point. #afrovibesLike this if you killing that repeat button. ogunleye oluwakorede: I now totally understand the idea of the song....mixing and matching diverse culture into one concept is so creative....It is believed that this class of young stars just live a weird and uninteresting....The video shows the need of creating interest in the culture one has been born into and the one that has been adopted as a lifestyle....The alte showed their turn up side on this video....Odunsi should be appreciated more samajé Manuel: There's for sure an African American 80s funk vibe mixed into this and Im not mad at it. Artists like Odunsi and Burnaboy are bridging gaps forthe diaspora. Daniel Kagina: YO. where the Leo's at? Now you know that party wouldn't be that lit if they aint atleast one leo there, be serious. tatiana: I love this song! And the video even more. It's giving me Oleku vibes. It's like I got transported to the past and my mom and dad are dancing in the club, doing everything they don't want me doing now Matthew Ulodo: This video didn't do justice to this amazing song. Sorry to say., and then why is Runtown not in the video. Odunsi can you start making modern videos vibes. This is an amazing song but i expected more! in this video!!!!!!!!!!!!!!!!!!!!!!!!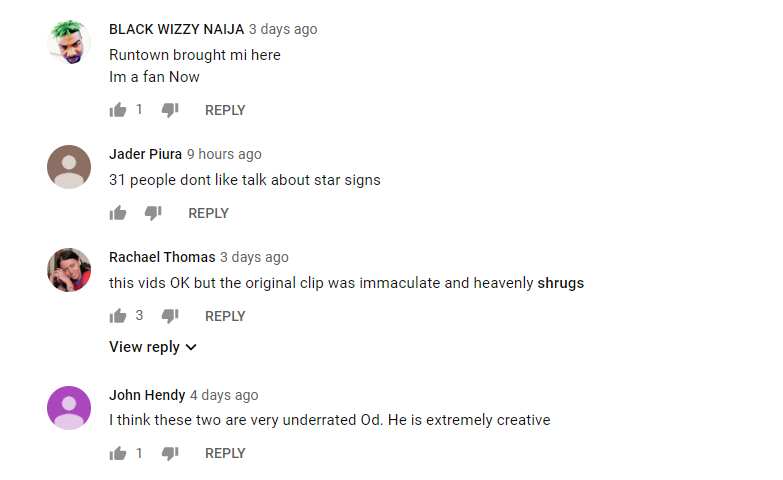 Everyone agrees that the artists are indeed excellent at what they do.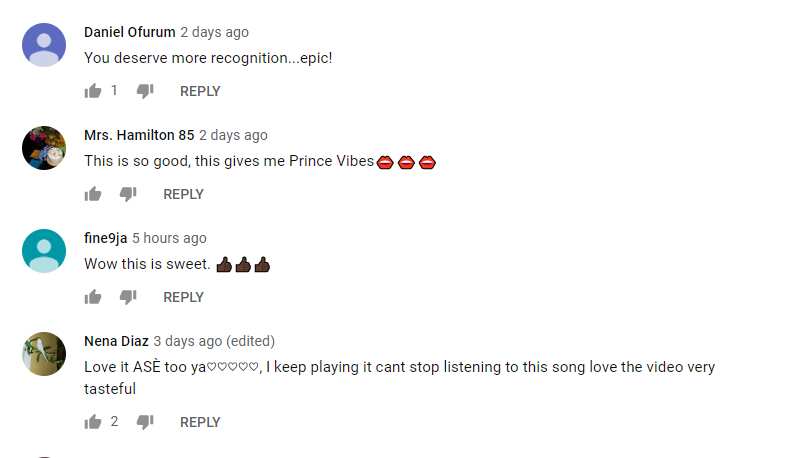 Just because of this tune, the artists should get even more recognition.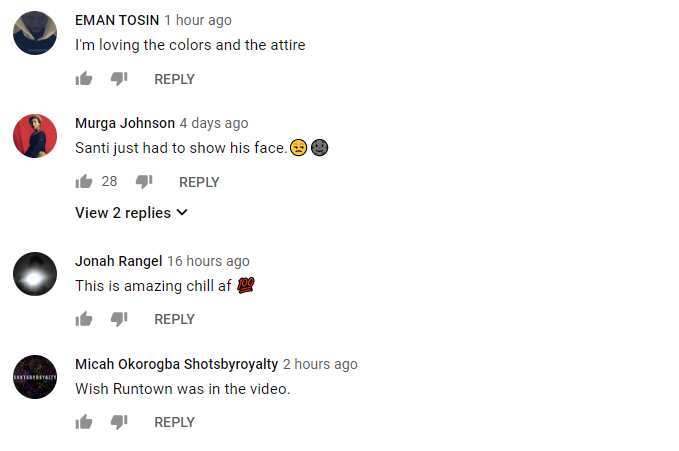 You can choose to download the MP3 or alternatively opt to stream the song live on YouTube. Save it on your phone as part of your favourites. This masterpiece is an excellent jam that you should not miss. The latest hit by Odunsi - Star Signs continues to hit the waves.
:
Source: legit.ng