Stanbic IBTC commissions Africa-China Banking Centre
Posted on
Vanguard
By Nkiruka Nnorom
STANBIC IBTC Bank Plc   has commissioned an Africa-China Banking Centre, ACBC, to offer Nigerian and Chinese clients a business-to-business networking and personal advisory service and also help them to access and unlock the many opportunities in Nigeria-China trade.
The opening of the centre is another significant step towards improving ease of doing business between Nigeria and China, coming after the signing of the bilateral currency swap agreement between the two countries earlier in the year.
The ACBC will look to provide a long-awaited platform to link Nigerian and Chinese clients with China's digital banking ecosystem through Stanbic IBTC's Africa-China Banking value proposition. Staffed by bankers with Chinese language and cultural capability, ACBC will be a virtual finance hub that offers seamless consultation and advisory services via telephone, online or email platforms to both Nigerian and Chinese banking and investment clients.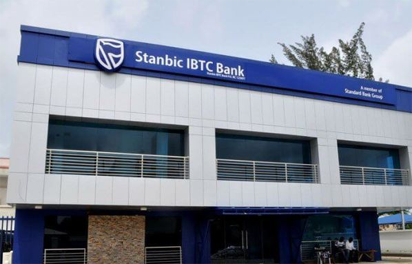 Speaking at the official launch in Lagos, Dr. Demola Sogunle, Chief Executive, Stanbic IBTC Bank Plc, said the launch represents a critical opportunity to leverage the full potential of Africa and China's rapidly evolving trade partnership.
He said: "Nigeria is a market with great potential for now and the future; ICBC has built a bridge between the two markets to create possibilities. This is the beginning for us to produce more specialized financial products and services for our Chinese clients and it is our aim to be the go-to bank for Chinese businesses in Nigeria and Nigerian businesses trading with China."
Source: vanguardngr.com