Aliko Dangote's children: interesting facts to know
Posted on
Legit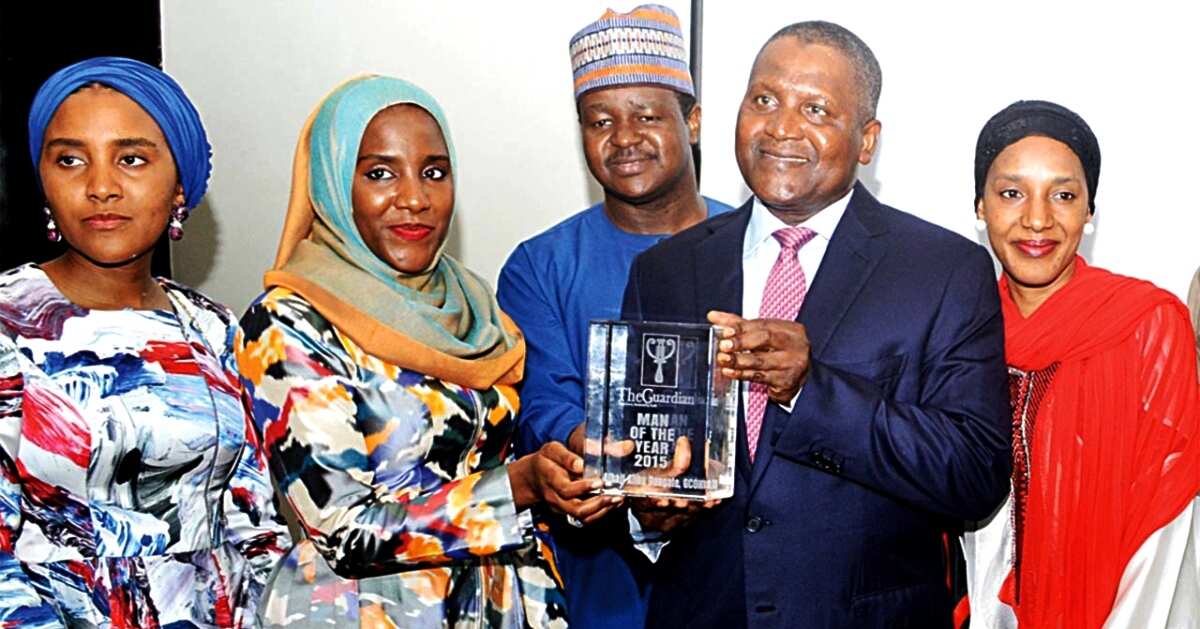 Aliko Dangote is one of the 100 wealthiest men in the rating by Forbes magazine. His income is enormous, but how about his family? How many children does Dangote have? Keep on reading to find out the names of the heirs of Dangote Empire!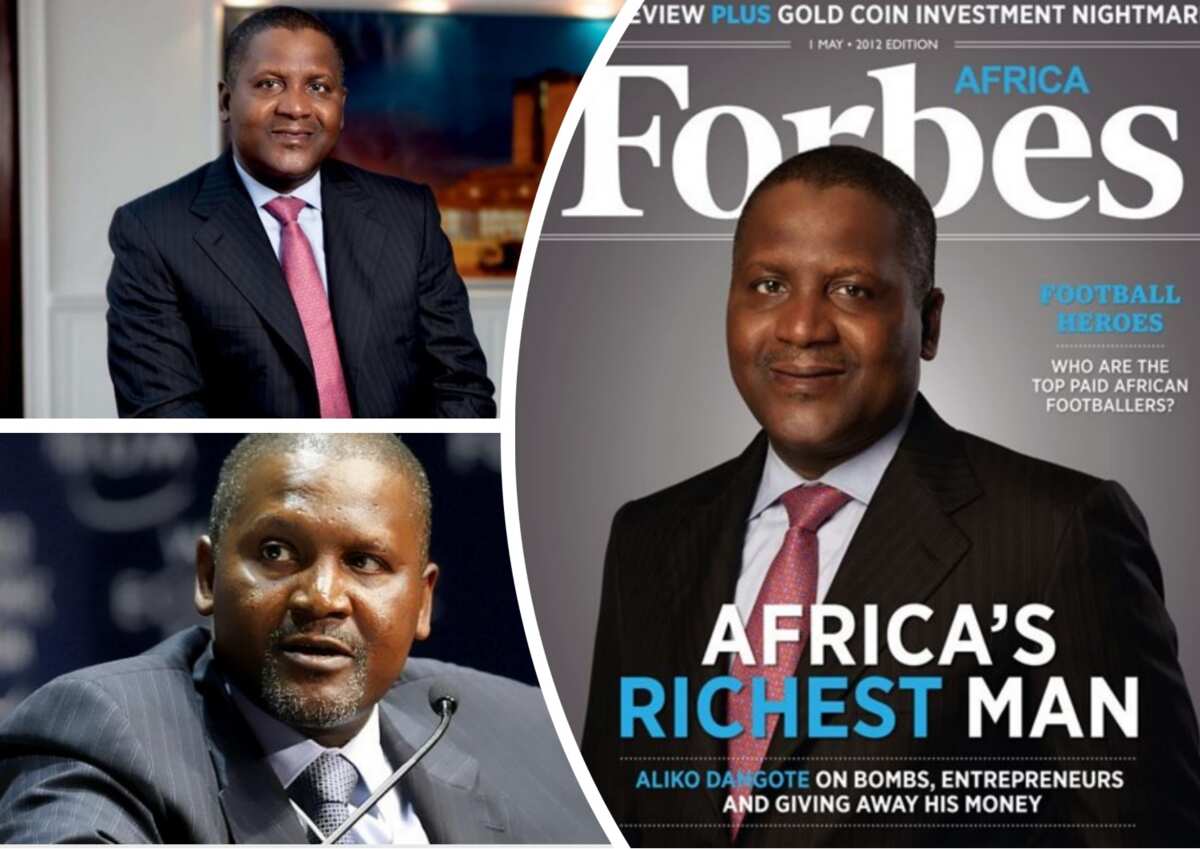 If you read the news, you will undoubtedly notice that the rich men always attract plenty of attention from both the press and ordinary people. Furthermore, being a member of their family requires special responsibility and self-confidence. There is plenty of information posted and printed about Aliko Dangote, but how much do you know about his family? How many children does the richest man in Nigeria have?
Dangote's family
Aliko Dangote is the Chief Executive Officer of the Dangote Group. This multi-billion establishment is a major player in manufacturing in Nigeria.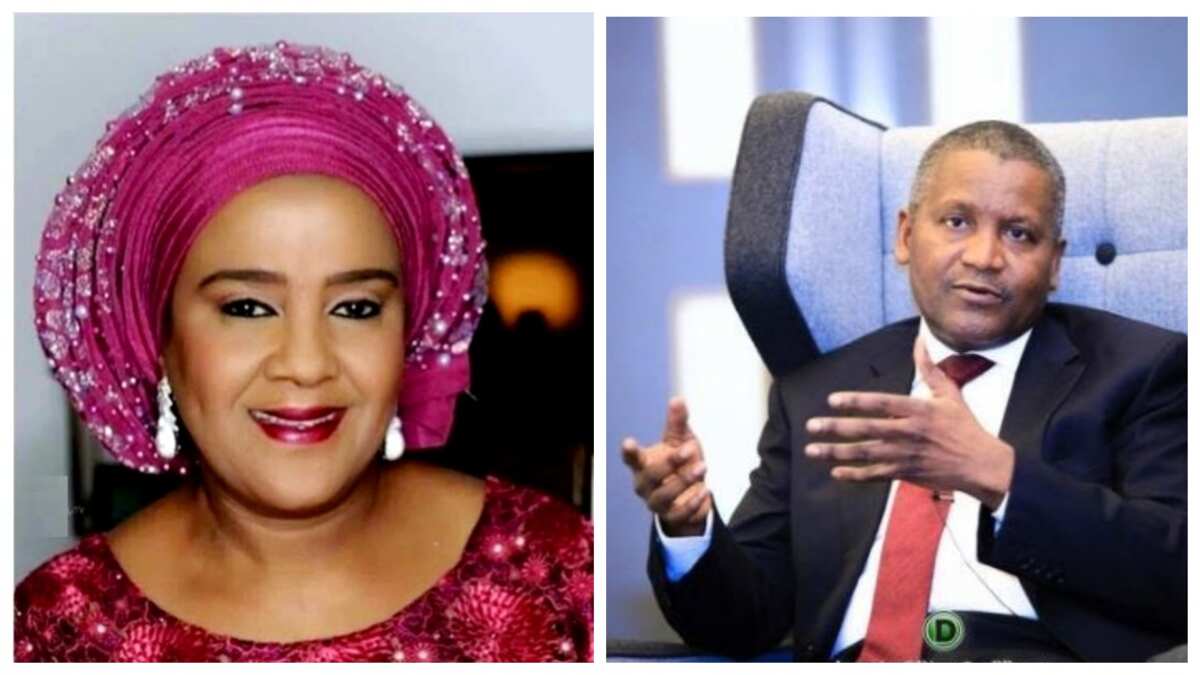 In 1977, when he was twenty years old, he married for the first time. His wife was selected for him by his parents due to local customs. Her name was Zainab. The marriage ended with a divorce (the exact year is not known). However, this marriage also had some positive impulses like the birth of two beautiful daughters – Maria and Halima. His second marriage was to Mariya Muhammad Rufai. She is a daughter of former Commissioner for Woman Affairs and Human Services in Bauchi state. However, this marriage failed too in 2017. The second wife gave birth to Aliko Dangote's third daughter Fatima.
Personal life of Dangote is a secret under lock and key. Currently, he is thought to be the wealthiest bachelor in Africa.
Aliko Dangote's children
Aliko Dangote has three beautiful daughters: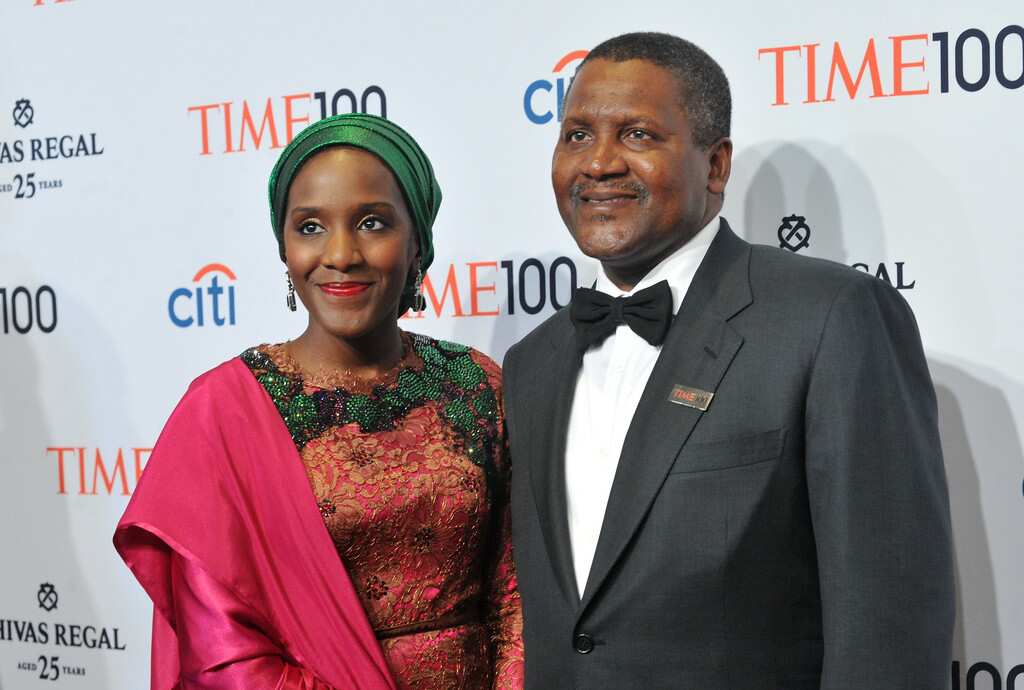 Photo: zimbio.com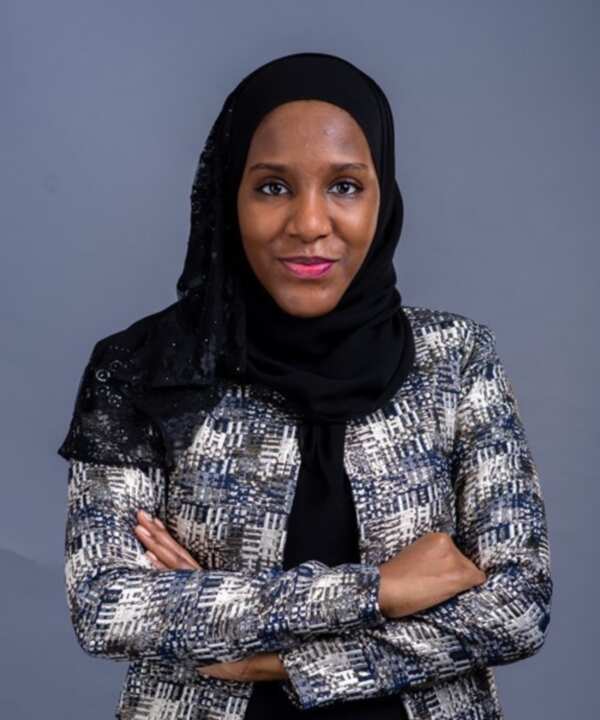 Photo from www.nasconplc.com
All of them are grown-ups and got the best education abroad. Unlike Aliko Dangote, these ladies do not like publicity. It is the key reason why there is little information about them in the media.
10 facts to know about Dangote's daughters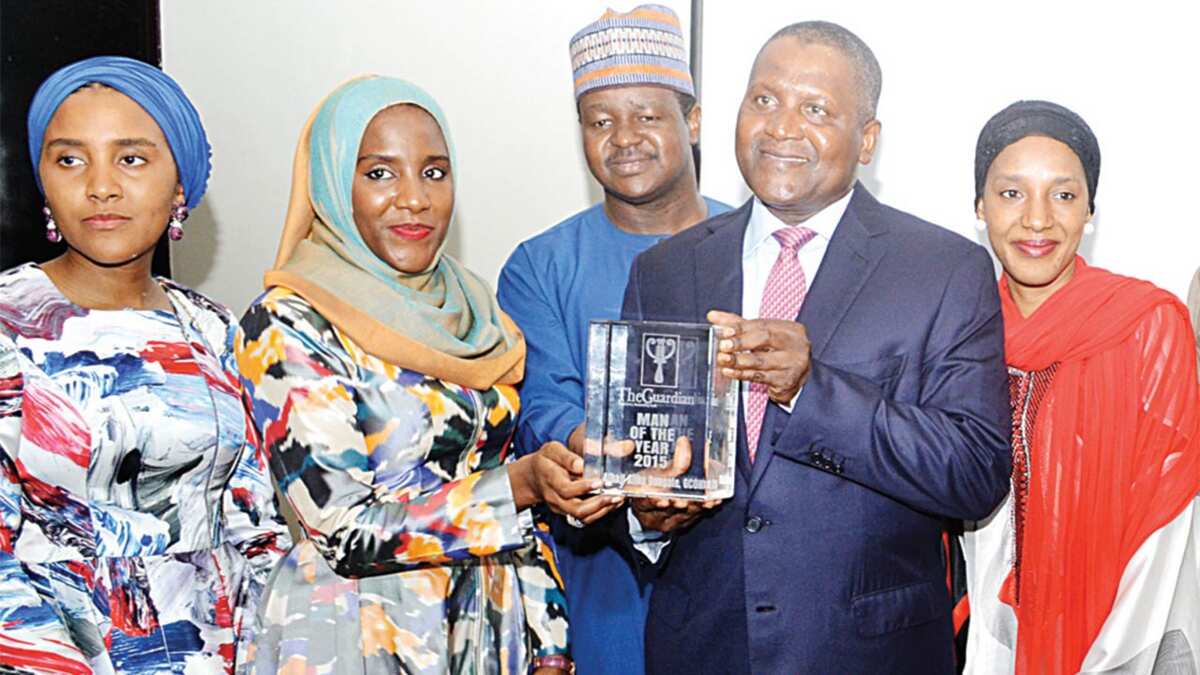 Photo: guardian.ng
Mariya Dangote obtained a Master's Degree at the Coventry University in the UK. Currently, Maria is a businesswoman and one of the top managers in Dangote Group. People often call Mariya Dangote "the secretive daughter" of Aliko Dangote. Fatima Dangote also got her education abroad; she is the founder of Cupcake Factory Lagos. Fatima Dangote got married on March 2018. The husband of Fatima Dangote is Jamil Abubakar. He is a pilot and the son of former Inspector General of Police. Halima Dangote also obtained an excellent education abroad: first, at the American Intercontinental University London, from which she has graduated with a degree in marketing; later, she got a Master's degree in Business Administration at Webster Business School in London. Currently, she is also married and performs the duties of the executive director at Dangote Industry Limited. Aliko Dangote daughters do not lead a public way of life. They do not post plenty of photographs on Twitter or Facebook. Each of Alikos Dangote's daughters possesses a stake in the business.
Aliko Dangote adopted a boy, his name is Abdulrahman Fasasi, he is as successful as his sisters. He has a big family and is involved in the business.
So Aliko Dangote has four children: three daughters and an adopted son.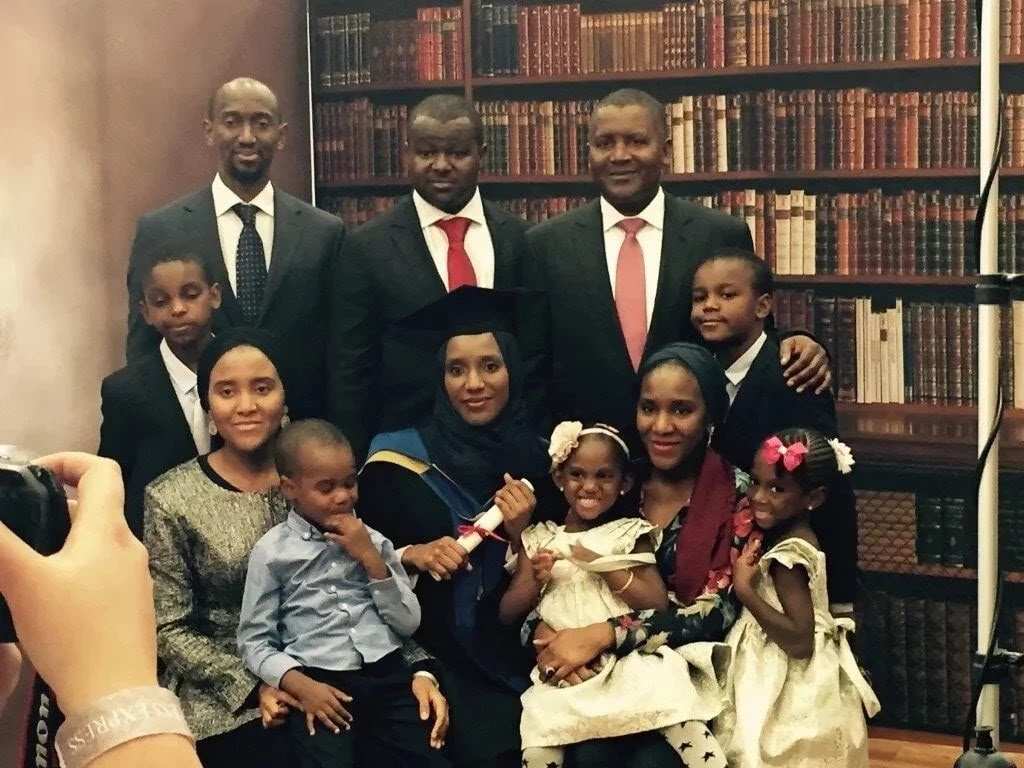 Photo: nairaland.com
Source: legit.ng