Sunmbo Adeoye recounts how she welcomed 2 kids after 5 years of waiting
Posted on
Legit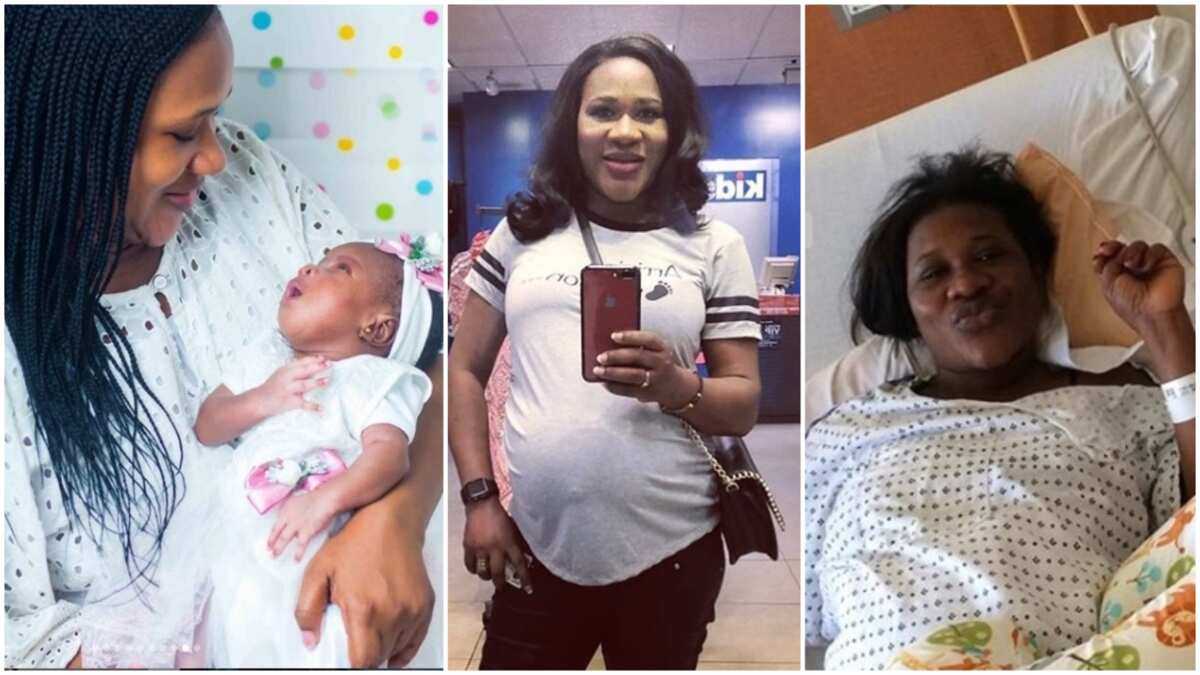 - Sunmbo Adeoye, wife of Lagos pastor, David Adeoye, has opened up on how she welcomed the last two of her four kids
- According to her post, she welcomed them in a space of 22 months after 5 years of waiting
- The mother of four, previously had two children with singer 2face Idibia before she got married to Adeoye in 2013
PAY ATTENTION:
Wife of Lagos pastor, David Adeoye, Sumbo Adeoye recently left many people in awe and gave some hope, after she took to social media to share her pregnancy journeys with her fans and followers.
In a 4-part series shared to her page, the mother of four opened up on her miscarriages, support from her husband and family, and how she finally became a mother to 2 more children after 5 years of waiting.
Sumbo started off the story by recounting how she had traveled to the States to welcome her first baby with her husband only to be told that she had miscarried and ended up getting the baby evacuated from womb.
PAY ATTENTION:
See posts below:
PAY ATTENTION:
She spoke about the support she got from her husband whom she claimed had been waiting 20 years to become a father.
"Pastor Adeoye is my hero forever. He is soo strong. Our waiting wasn't even the same. It was his own 20years of waiting and my own 4th year. But the man encouraged me ehn like the Man of Faith that he truly is.
Fast forward to few days later, it was Father's Day. I had bought cards and signed it previously with our baby's name on it and so I couldn't alter it anymore after all that had happened. I gave it to him anyway. We went for dinner with the family and went shopping the next day before he travelled back to .
I planned my return and with all the shopping I had made for the baby I returned back to Nigeria EMPTY."
She shared the post hoping to inspire other women out there.
"3years down today, God has blessed me with 2 more children, male & female. Both within the space of 22months. Listen to me, whatever you may be waiting for, know that if you entrust it to God and stay hopeful, it will surely come.
When I say "GOD BE TRUSTED, I meant it literally. For Not one of all the LORD's good promises to Adesunmbo Adeoye failed; every one was fulfilled. (Joshua 21:45) He has never failed me and He will not fail you too. Numbers 23:19 MSG says "God is not man, one given to lies, and not a son of man changing his mind.
Does he speak and not do what he says? Does he promise and not come through"???? So WAIT! Don't Give up! Don't quit just yet, You have tried but you need to endure the process a little more, your outstanding result is closer in Jesus name and we shall join the world to celebrate your testimony soon."
The mother of four, previously had two children with singer 2face Idibia before she got married to Pastor Adeoye in 2013.
Meanwhile, 2018 Big Brother Naija Reality star, Nina Ivy, is definitely one happy woman following her marriage to her sweetheart. Nina who goes by the moniker, Mrs A on Instagram, recently
20 years a King: 2Baba delivers best performance ever at his concert |
Source: legit.ng