Check the top details about Steelo Brim
Posted on
Legit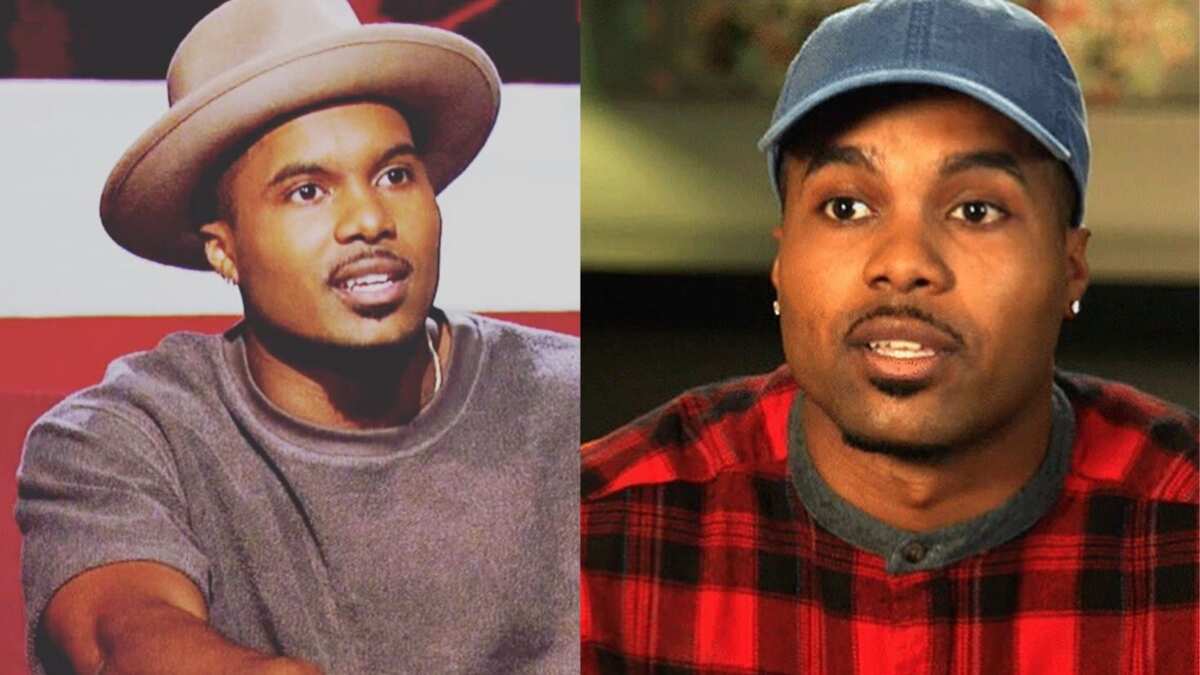 Steelo Brim is a prominent actor, host as well as a television personality in the States of America. He famed after becoming a co-host of the MTV, comedy show, Ridiculousness. The celebrity has also been appearing in many TV shows and films throughout his career life. This has made him much recognized globally.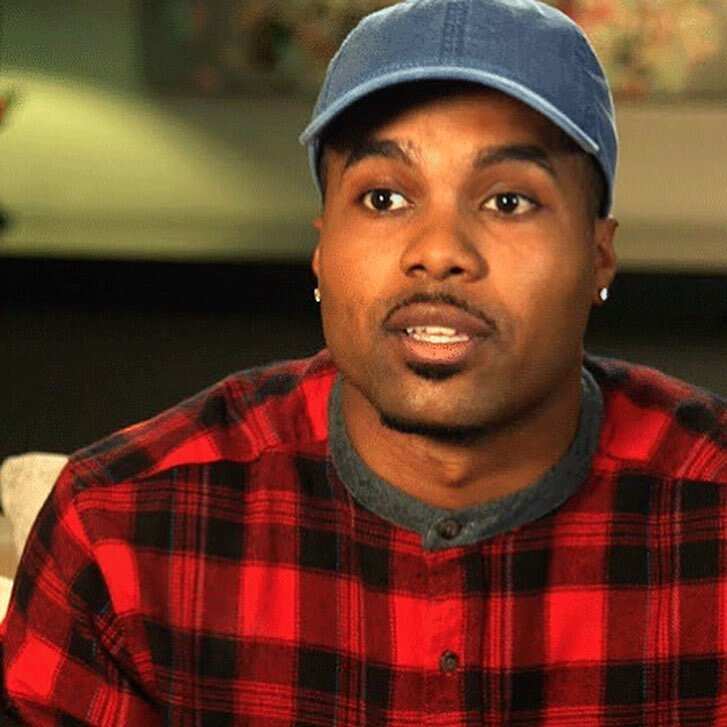 Brim starred, a sports comedy-drama film in America. His appearance also in the TV series, Fantasy Factory, has as well been the reason why the star is widely known. His dedication and creative support to Ridiculousness comedy show is great evidence of his passion for acting. As a result of this, he has been made the Ridiculousness show creative producer.
Profile summary
Birth name: Sterling "Steelo" Birm Celebrated name: Steelo Birm Steelo Brim birthday: June 5, 1988 Town of birth: Chicago, Illinois, United States Birth sign: Gemini Steelo Brim height: 5 Feet 8 Inches Weight: 65 Kg Hair color: Black Eye color: Dark Brown Nationality: American Ethnicity: Black Career: Host, Television star, Actor
Early life
Steelo on the 5th day of June 1988 in Chicago, United States. His mother, Tracy, is a popular pastor while his dad, Frank, is the chief of Chicago Fire Department Battalion. The star is quite secretive, and he has not disclosed much about his siblings. However, he has been brought up together with his several sisters and brothers.
Education
Brim is a former student of Whitney M. Young Magnet High School, West Side, Illinois. After successfully passing his final exams, he started his higher studies at Morgan State University, Baltimore. The handsome started a baseball team while studying. When he was 19, he had moved to Los Angeles to pursue music, but it was not as successful as per his expectations.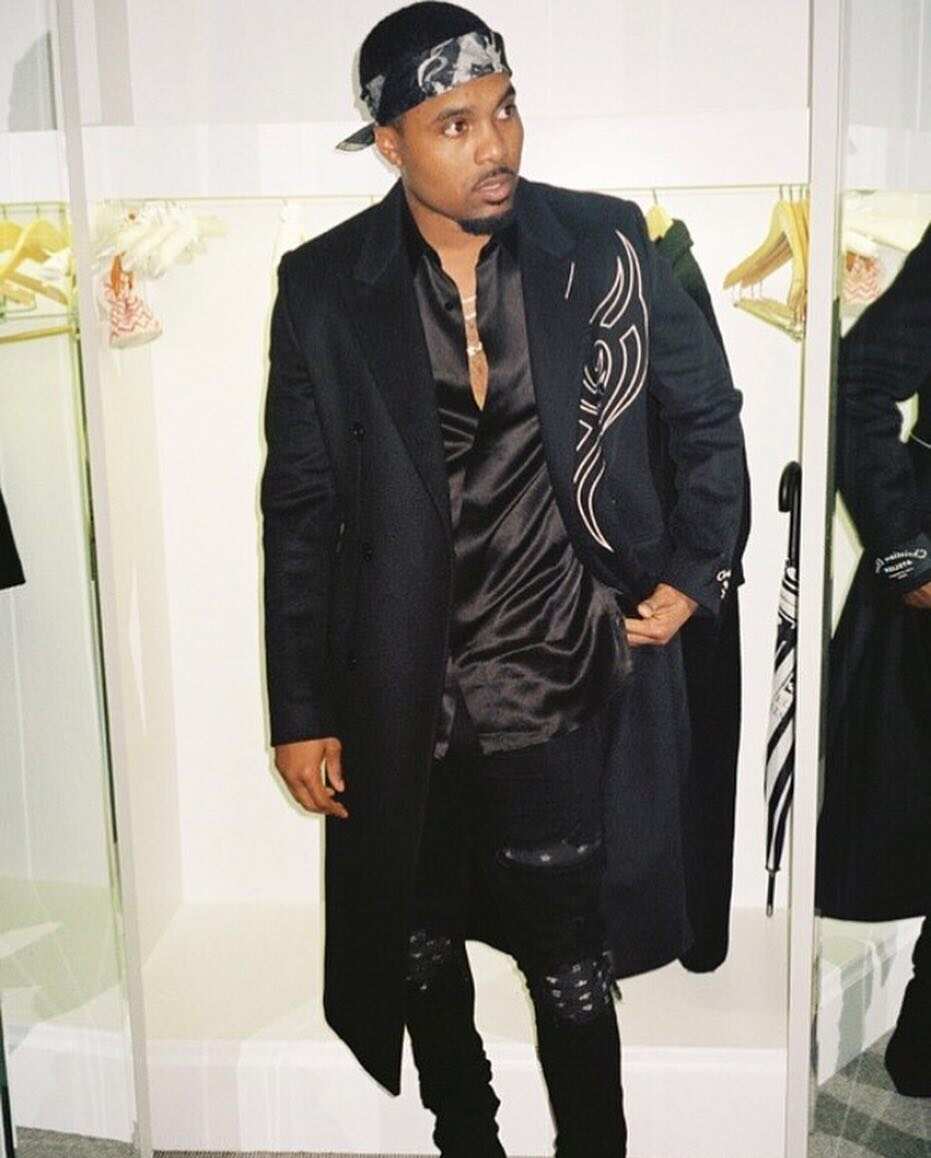 Career
Brim's is full of struggles. When he was young, he tried to be a musician, but the career path backfired. However, this did not make him give up on trying something else. He realized that he was good at broadcasting and got several jobs in various radio stations. Fortunately, while still working as a broadcaster, he met a popular television star, producer, and actor, Rob Dyrdek. Rob was very impressed by Steelo's hard work and dedication in his work.
As a result, he was given an offer to be a co-host of Ridiculousness, an MTV comedy show. Little did he know that this was a turning point in his career life. The show was aired on August 29, 2011, for the first time to date. People liked the show in that almost all the comedy video clips have been going viral on the internet. This has made some regions to create the show in their localized versions. At the moment, he is the show producer due to his creativity.
Steelo Brim podcasts
As the show producer, he has been using his creativity to produceover the emerging issues in the world. Brim and his colleague, Chris Reinacher, an actor, vegetarian, and writer, have been airing podcasts weekly. Below is a list of some of the Ridiculousness episodes that the two co-hosts have aired:
Challenges, Doomsday Prep and Olive Garden Racism on March 11, 2020 Super Tuesday, Coronavirus & Iconic Robots on March 4, 2020 Wine and Weed with Pornstar Nikki Benz on February 26, 2020 WINE AND WEED LIVE Valentine's Special from Chicago on Feb. 19, 2020 Wine and Weed with Damson Idris on February 12, 2020 Wine and Weed with FaZe Rug on February 5, 2020 Wine and Weed with Ne-Yo on January 29, 2020 MLK Gun Rally, Space Force & Robot Sex on January 23, 2020 "Death To America", Opium Noodles & Oscar Campaigns on January 15, 2020 The Wine & Weed Decade In Review Part II on January 2, 2020 The Wine and Weed Decade In Review Part I on Wednesday 01 January 2020 The Wine And Weed DANKSGIVING Special!!! on Wednesday 27 November 2019 Wine and Weed with Lamorne Morris! Wednesday 20 November 2019 Kids Learning Pronouns, TI Checking Hymens & Instagram Likes on Friday 15 November 2019 Wine and Weed with Draya Michele on Wednesday 06 November 2019 HALLOWEEN, Lab Rats & College Reparations on Wednesday 30 October 2019 Wine And Weed LIVE with SNL's Chris Redd on Wednesday 23 October 2019 The NBA in China, Trisha Paytas and Spooky Texts on Wednesday 16 October 2019 Black Forgiveness, Love and Animals (w/ BROTHER NATURE) on Wednesday 09 October 2019 Wine & Weed with Rob Dyrdek! on Wednesday 02 October 2019 Jesus, Corruption, and Blues Clues on Wednesday 18 September 2019 Vape Deaths, Antonio Brown & Cancel Culture Solutions on Wednesday 11 September 2019 White Claws, Sending Nudes and Porn Hub Saves Earth? on Wednesday 04 September 2019 Sex, Cheating & Open Relationships with Sexologist Shan Boody on Wednesday 28 August 2019 Sandwiches, Bears, and Fried Chicken with Keith Habersberger on Wednesday 21 August 2019 Epstein's "Suicide", Stripper Stay-At-Home-Moms, & Violent Video Games (w/ DaniLeigh!) on Wednesday 14 August 2019 Guns, VR Porn and the Top 50 Rappers of All Time on Wednesday 07 August 2019 Garlic Festival, Eddie Murphy, & Steelo's Dating Tips on Wednesday 31 July 2019 Public Freakouts, The Lion King and Alien Zoo Updates on Wednesday 24 July 2019 Storming Area 51, A$AP Rocky and Trump Tweets on Wednesday 17 July 2019 Billionaire Pedophiles, Black Mermaids and California Earthquakes on Wednesday 10 July 2019 Wine & Weed in AMSTERDAM (w/ Trey Songz) on Wednesday 03 July 2019 Bernie Sanders, Killer Seagulls & Racist Facebook Posts on Wednesday 26 June 2019 OJ joins Twitter, Bad Cops, and Father's Day (w/ Terrence J!) on Wednesday 19 Jun 2019 Steelo's Birthday, Drake's Curse and The Straight Pride Parade on Wednesday 05 June 2019 UFO Sightings, Taco Bell Weddings and Quentin Tarantino "Snapping" on Wednesday 29 May 2019 UBER X vs UBER BLACK, Billionaire Pay-Outs & Ranking Sexiest Accents on Wednesday 22 May 2019 Mental Health with Michael B. Jordan on Wednesday 15 May 2019 Facebook Extremists, Scam Artists and the REAL Uno Rules on Wednesday 08 May 2019 Marvel Fans, Sports Fans, And Anti Vaxxers on Wednesday 01 May 2019 Interracial Love, Deleting Twitter and Ancestry.com (with Quinta Brunson) on Wednesday 24 Apr 2019 The Wine & Weed 420 Special with Machine Gun Kelly on Saturday 20 Apr 2019 Coachella Horror Story, Notre Dame and Interviewing Steelo's Mom!? on Wednesday 17 April 2019 Old Town Road, Jeff Bezos, and Astrology (ft/ Special Guest: Tank) on Wednesady 10 April 2019 Steelo's Dogs Were Stolen, Beyoncé, Nipsey Hussle on Wedneday 03 April 2019 America VS The UK, Triggers and Potato Chips (w/ Conna Walker) on Wednesday 27 March 2019 New Zealand, Guns, and Aunt Becky on Wednesday 20 March 2019 Michael Jackson, Interracial Emojis and Kylie Jenner on Wednesday 13 March 2019 R. Kelly, Lightsabers in the Olympics, and Zombie Deer? on Wednesday 06 March 2019 Theme Songs, Blackface In Fashion, and Liam Neeson on Sunday 03 March 2019 Chris Brown, White Privilege and Dog Walking on Tuesday 26 February 2019 Wine And Weed Intro on Saturday 23 February 2019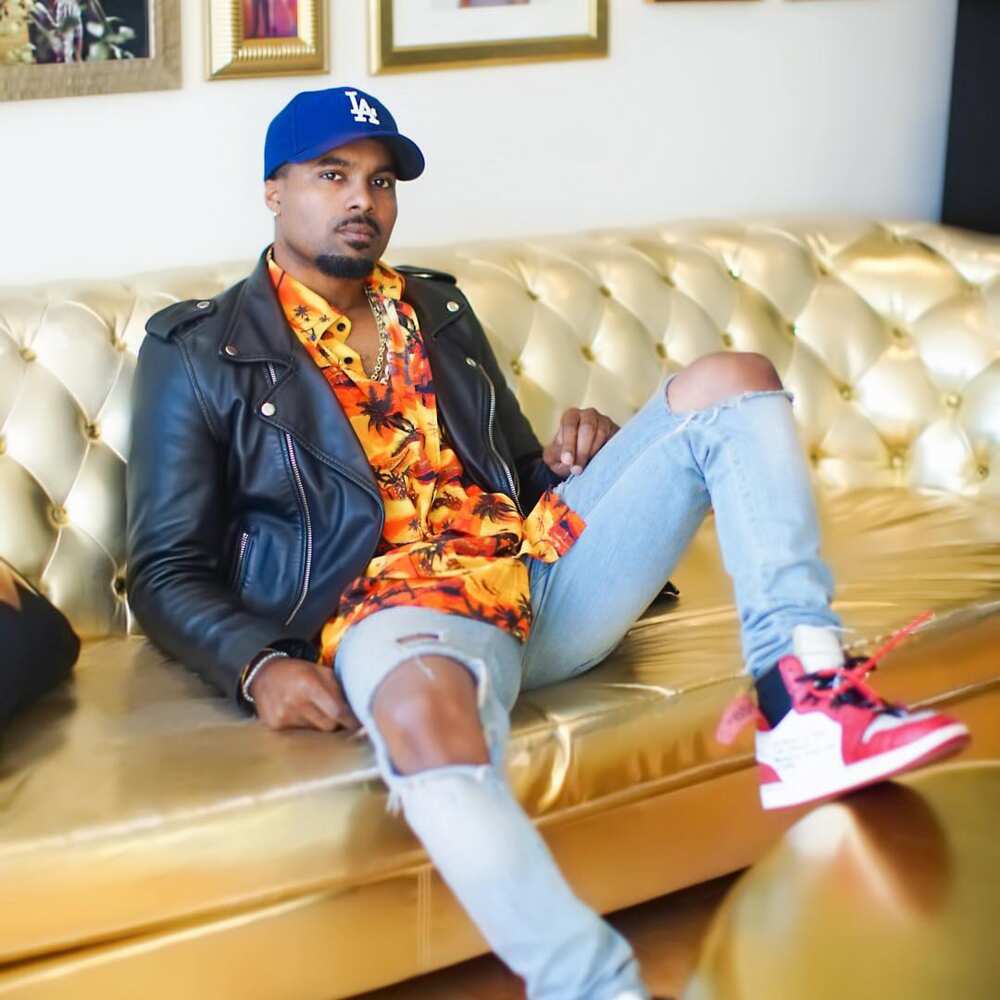 Who is Steelo Brim wife?
The handsome star is in a strong relationship with Conna Walker. The two love birds have been dating for long. Conna is a successful and famous fashion designer in British. She is also known to own a company, House of CB, which has thrived well. The star, Conna, is the designer of various celebrities such as Kim Kardashian, , and Jenifer Lopez, among many others. She is recognized as the only girlfriend to Brim. Soon she will be his lovely wife. As of 2020, Steelo Brim age is 31 years and .
Are Steelo Brim and Michael B Jordan related?
The talented television personality, Brim, has several biological bothers. However, apart from his blood siblings, Steelo always takes Michael Bakari Jordan as his own brother. Their relationship began some years back when they were roommates in school. This was before the two got a boost in their profession. Steelo Brim brother, Michael, is a popular actor who has played crucial roles in The Wire, HBO television series, as Wallace, a teenage drug dealer.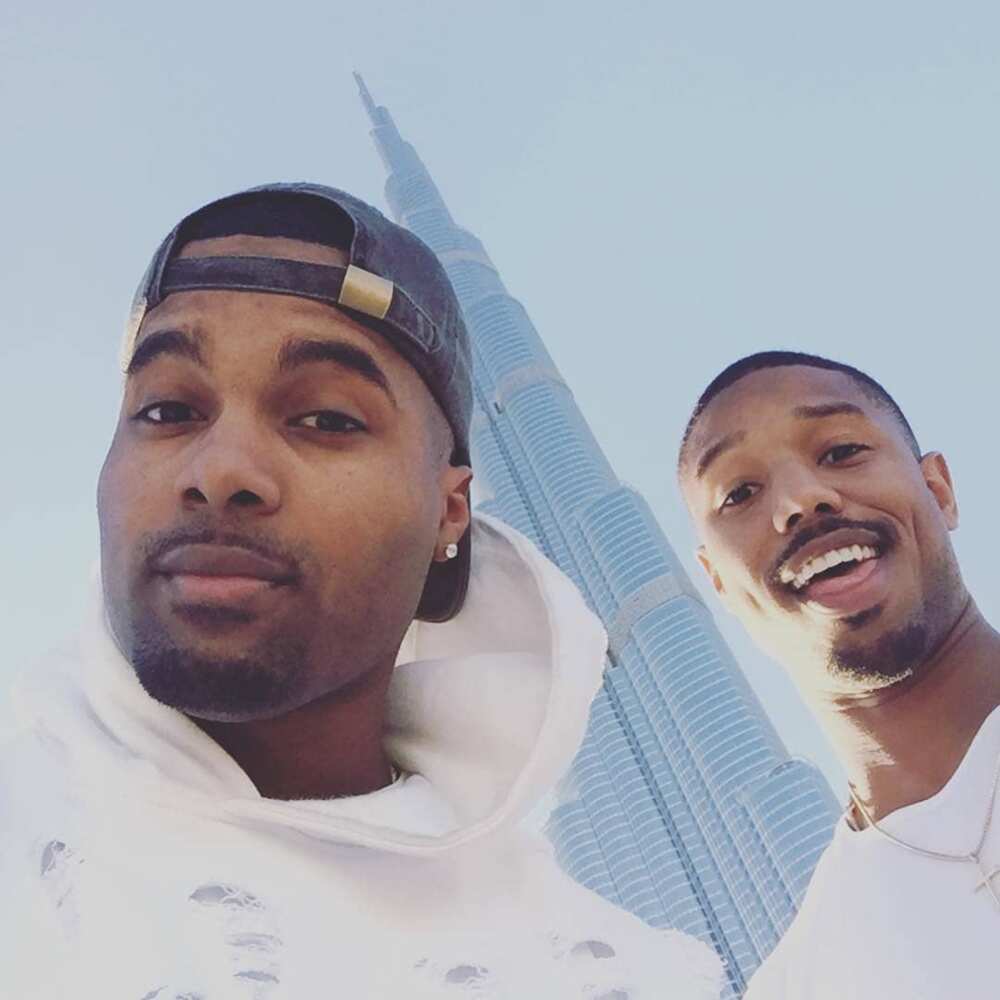 Steelo Brim house
In December 2019, the Ridiculousness star, Brim, was once a victim of burglary. He had gone to Los Angeles for a night partying. Unfortunately, when he the following morning he found out that thugs had robbed him items worth 100 000 dollars. It was reported that the thieves entered his house using the side door which was not properly locked.
How much is Steelo Brim net worth?
Steelo Brim Ridiculousness star's hard work over the years has made him accumulate . All the struggles he has gone through have not hindered him from being successful. In his 30's, the television star afford to live a luxurious life. Steelo's net worth is estimated to be about 3 million dollars.
Steel Brim is a popular actor, host, and producer who has led a very successful life over the years. Even though his success has not come easy, Brim's career path has significantly increased his admirers globally. He is among the celebrities who have set a good example for many upcoming actors, television personalities and producers.
Source: legit.ng